Decorate Your House With Urban Modern Interior Design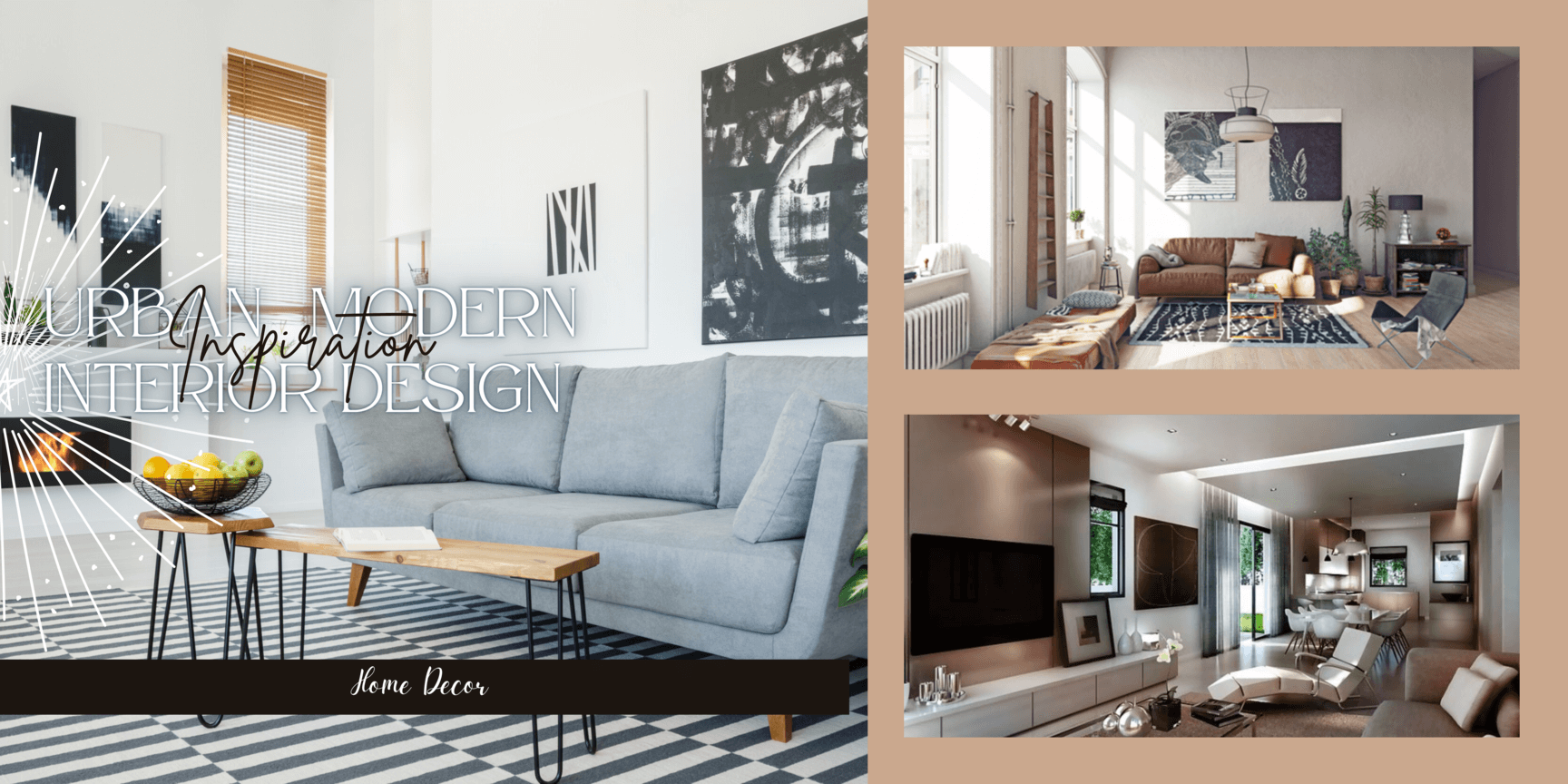 Living in a busy city, nowadays, more people strike for a living space where their mind and body could rest in peace, so they find their little heaven through urban modern design to decorate and transform their houses. But what exactly is urban modern interior design style? How can you decorate your house or mimic the vibe of this decoration style? Follow our article and we shall have you covered on all things you should know about urban modern interior design.
What makes urban modern interior design different?
Elegant, minimal, and balanced are some of the key elements that decide whether your household follows an urban modern design. While the busy city life is troubling you enough, a minimalized with balanced color tone will surely calm you down. Different from the ultra-modern interior design style with edgy corners and bold cuts, the urban modern style retains the industrial aesthetic with a much softer approach. Anything from soft furnishings to soft and relaxed textures is preferred.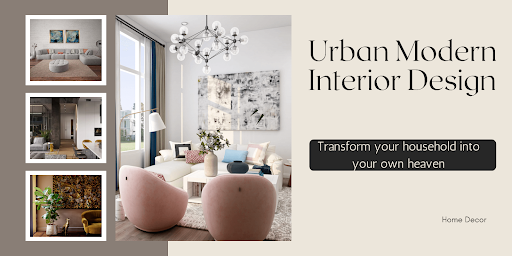 What are the key elements of urban modern interior design style?
Soften the edges
Choose a more rounded shape for your furniture, a small bevel at the four edges of the table is enough for a start to set your house into the urban modern interior design mood. While a sophisticated interior will make you feel uneasy, a plush one with soft texture will guarantee you a nice, comfy sitting. Remember that the urban modern interior design style will not be completed without comfortable, cozy furnishings.
Set up your calming tones and hues
Urban modern interior design also uses the same earthy colors and is industrialized. The combination of a pastel color palette or subtle color schemes together with a striking yet unique break of natural light from a large window will add life to your living place. Avoid using colorful color palettes or combinations of vibrant colors when you decorate your home with the urban modern design style. The sudden color change will destroy the balance you're trying to create. Warm colors mixed with milky white create a cozy atmosphere you need after a long day at work.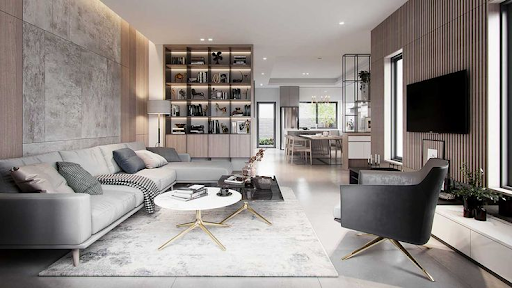 Wooden texture for elegant, simple, yet luxury
Different from the Hobo vibe with Hobo wall decals full of colorful patterns and prints, or Victorian modern interior design that uses numerous classic items and sophisticated details, the soul of urban modern interior design style is wooden textured furniture. Wood is magical enough and its features in your urban modern style are overwhelming, believe me. The calming color of the wooden texture creates a space full of rustic feeling, yet simple but still extremely luxurious. Try to combine it with simple, greyish flooring or wall tiles and you're ready to experience what the urban modern interior design is all about.
Playing with your scale
Avoiding mismatched notes is another key element in an urban interior design home. This is where the minimalist comes in and introduces itself in your living space. Large furniture like a sofa set up with small, subtle decorations such as lights, pillows, arts, and house plants are enough for a vibrant living room. Introducing different geometrical shapes with contrast size is surely another take that will make urban modern interior design feels more comfortable to you.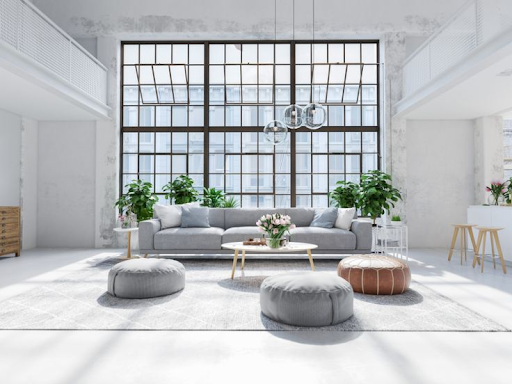 House plants and lights
Lights in an urban modern interior design home need to be geometrical and of course, subtle. While the main light source is natural light through large windows, the elegant shape mixed with warm light set a cozy mood in your surrounding.
In addition, adding decorative greenery is a simple way to approach urban modern design and help your home become refreshing. Just like the organic modern design, introducing houseplants and botanicals to your home is an affordable way to bring more color contrast and a hint of organic to the industrial mood.
Where to buy urban modern interior design?
If you are wondering where you can afford these decorative items and matched furnishings to start transforming your living space to your desired urban modern interior design style, many retailers would gladly offer you many deals matching your fashion taste and budget such as Wayfair, Best Buy, Home Depot, Kirkland's, West Elm, etc. While these stores could provide you with a wide range of products, perhaps if you want more stylized and personalized, you should reach out to your local artisans or furniture designers as well.
How to save your budget on your urban modern renovation plan?
While buying from a vintage shop or a second-hand store will save your wallet, it is hard to find furniture or decorative items that match perfectly with how you want your urban modern interior design household to look. Shopping from furniture specialized retailers sure gives you more choices but you are anxious about their prices. Do not worry because we are here to help you hunt down these retailers' discount codes and coupons, especially if you are about to buy online. To keep your discount deals up-to-date, visit FindCouponHere and start the hunt.
Conclusion
Renovating your living space with urban modern interior design is another step to free yourself from the busy life of a city dweller. Make a checklist of what you need to set up the urban modern mood, what the necessary element of this design style are, color tones, cozy, plush furniture, the decorative items such as lamps, books, houseplants, and arts. etc. Transforming your home with some of our discount deals like West Elm Up to 70% OFF Sale Items or Home Depot Coupon Codes, Promos & Deals, etc. and you will not regret it.