Why Is Aveda Thickening Tonic So Popular Till Now?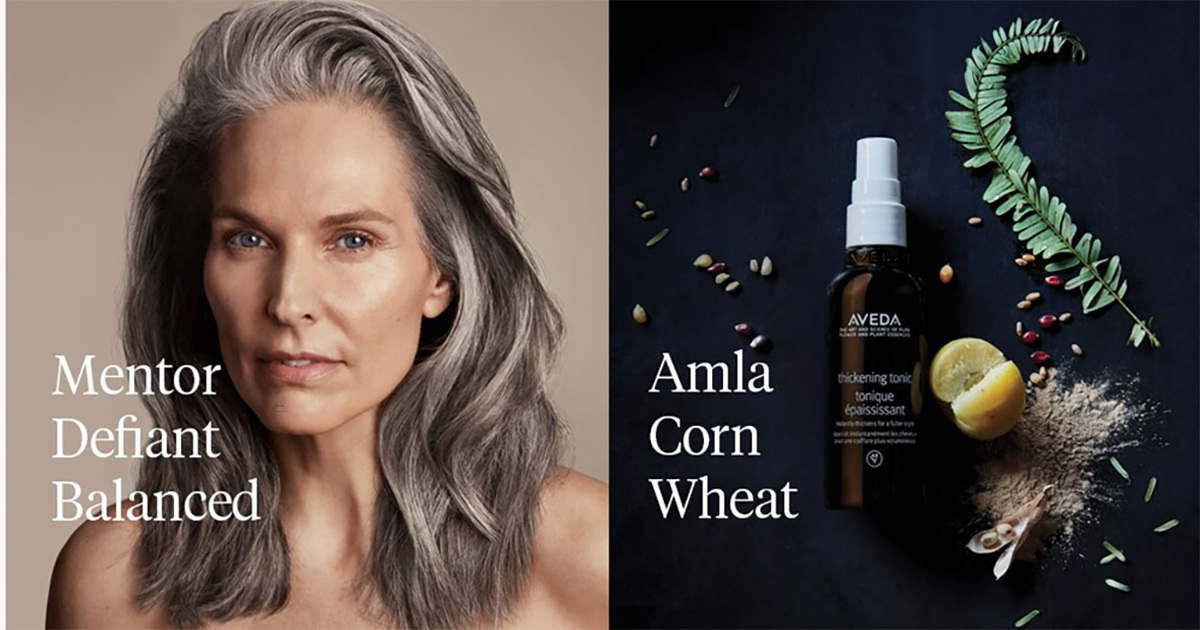 Among all of the items focusing on thickening effects, Aveda Thickening Tonic is the most outstanding and highly recommended by many beauty bloggers all over the world. Is it effective as its hype? Let dive into deep research and explore its benefits with us.
Aveda Thickening Tonic - "Must-have" Items For Your Hair Care Routine
Aveda Thickening Tonic is one of the best seller items manufactured by Aveda who commit to the environment. Most of the items from Aveda are made from the solar array and/or wind energy, as well as renewable energy credits and carbon offsets including Aveda thickening tonic. According to the ISO standard, Aveda Thickening Tonic is 90% naturally sourced on average. Plants, non-petroleum minerals, and water are some of the sources of non-petroleum minerals.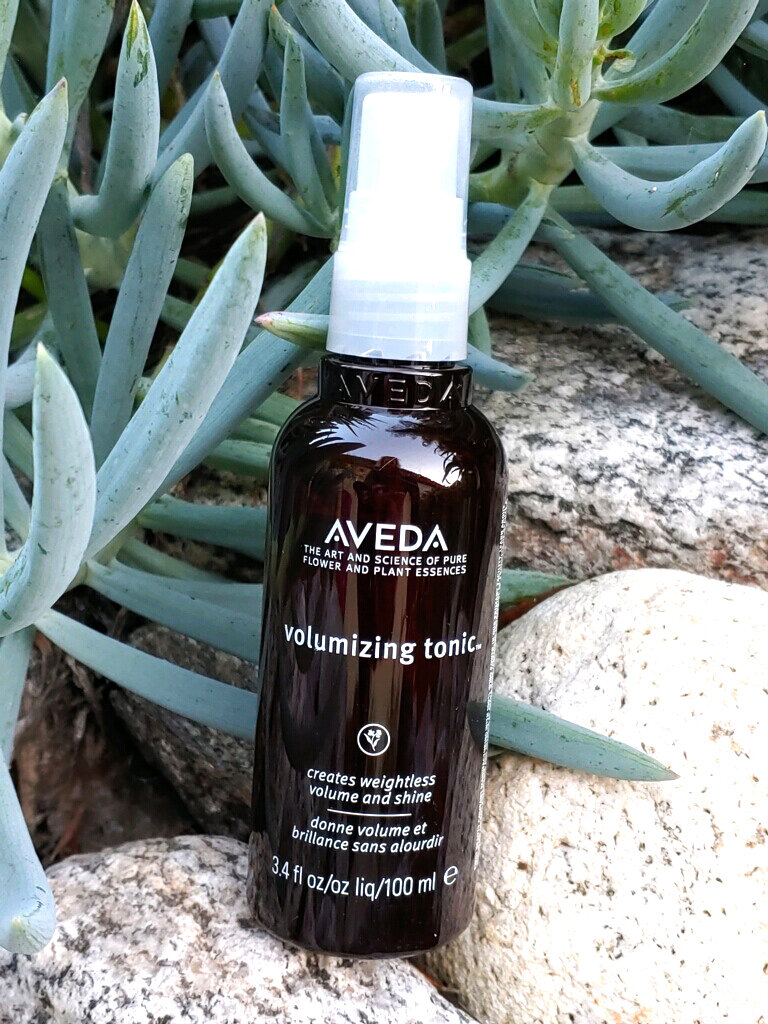 This styling spray immediately thickens your hair from roots to ends, giving it a fuller appearance. The 96 percent naturally derived thickening tonic actually extends each strand of hair, giving it a thicker look to the entire hair. Perfect for those with thin or thinning hair, as well as those looking for a boost.
Aveda Thickening Tonic Reviews: Ingredients
Aveda Thickening Tonic is formulated from a variety of nutritious ingredients which is the best for volumizing your strands. The botanicals with organic amla fruit and natural oils from Aveda Thickening Tonic will dive inside your hair and hold your fuller style naturally.
Ingredients

What is it for?

Water\Aqua\Eau

solvent

Propanediol

solvent, moisture

Hydrolyzed Corn Starch

Hydrolyzed Wheat Starch

Hydroxypropyl Starch

humectant & viscosity controlling

Dimethicone PEG-8 Meadowfoamate

Soften

Aloe Barbadensis Leaf Juice

Smoothing & moisture

Wheat Amino Acids

Smoothing

Hydrolyzed Soy Protein

Moisture

Hydrolyzed Wheat Protein

Moisture

Hydrogenated Lecithin

Emollient & emulsifying

Dimethiconol

Soften & humectant

Farnesol

Eugenol

Linalool

Benzyl Salicylate

Citronellol

Citral

Perfuming

Phenoxyethanol

Preservative
According to the formula listed by the retailers, we find out that Aveda Thickening Tonic has a lot of ingredients for moisture, emollient effects. One of these is propanediol which can be used to increase skin moisturization, as a solvent, boost preservative activity, or modify the sensory qualities of the finished solution. Other ingredients that can work multi-tasks such as Aloe Barbadensis Leaf Juice, and Hydrogenated Lecithin contribute to a significant role in moisturizer.
Though this item has an appealing smell, those who have a sensitive scrap might need to be careful due to the perfume ingredients inside this item. Farnesol is one of the "EU 26 fragrances" that might cause allergens and the other five perfuming ingredients are also listed in the EU 26 fragrances list.
Aveda Thickening Tonic Reviews: Price
The price of Aveda Thickening Tonic varies by location and retailer. Aveda Thickening Tonic is sold at a price as low as $$39.04 CAD for 100ml. For 100ml, Aveda Thickening Tonic is an item on the pricey side for daily usage. The thickening effect, on the other hand, is the most important part that can bring the thickening feeling to your appearance. So, if you're prepared to spend the extra money, it's nice to have, but not something you can rely on.
How Aveda Thickening Tonic Works On Your Strains
The Aveda Thickening Tonic is a liquid spray made primarily of natural components. The tonic is designed to increase thickness and volume in all hairstyles. It may be used to volumize your hair strands while also working as a preparation step for the next hair styling products.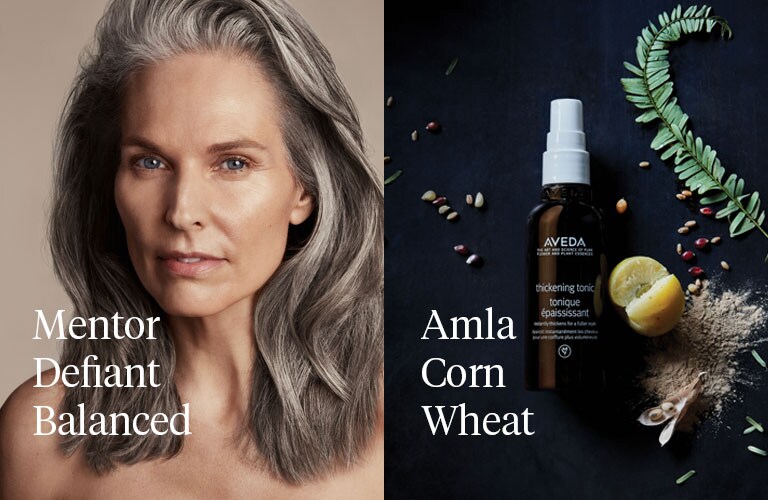 You can start with your roots and then blow-dry to the desired style. Aveda Thickening Tonic can work perfectly on its own or with other products. For a flawless finish, it would be better if you use 5-7 sprays and then distribute them evenly throughout your hair. Depending on your hair type, the amount you need to apply may vary significantly, but too much might make your hair dry and unnatural-looking.
Who Is The Best For Aveda Thickening Tonic?
By using Aveda Thickening Tonic, your hair shape and style can last for a whole day. A little spray of oils can bring the perfect effect. If you have fine to normal hair types and are currently looking for an item for a volumizer, no more words, Aveda Thickening Tonic is definitely an ideal product for you.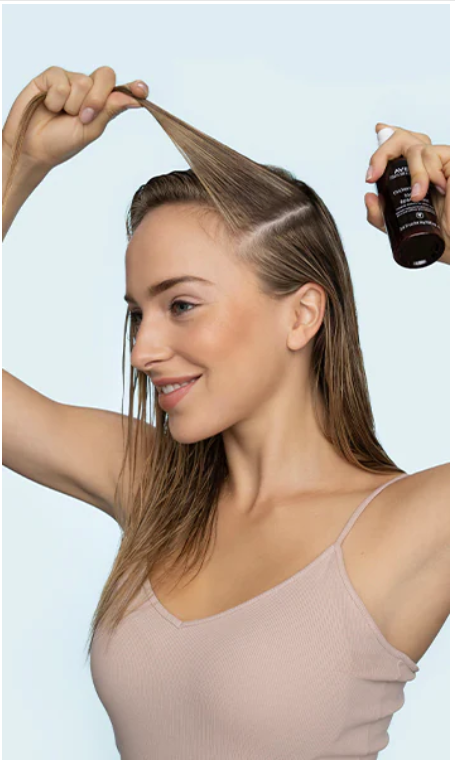 Because of the allergen from some ingredients working as perfume, you should consider before purchasing this item if you have sensitive skin.
Where Can You Buy Aveda Thickening Tonic?
You can directly purchase this item on the official website of Aveda or visit the nearest locations. Other retailers such as Amazon or Walmart are also trustworthy destinations where you can find any items from Aveda including the Thickening Tonic product. You can take advantage of coupons, discounts, and promotions from these stores to cut down a little price.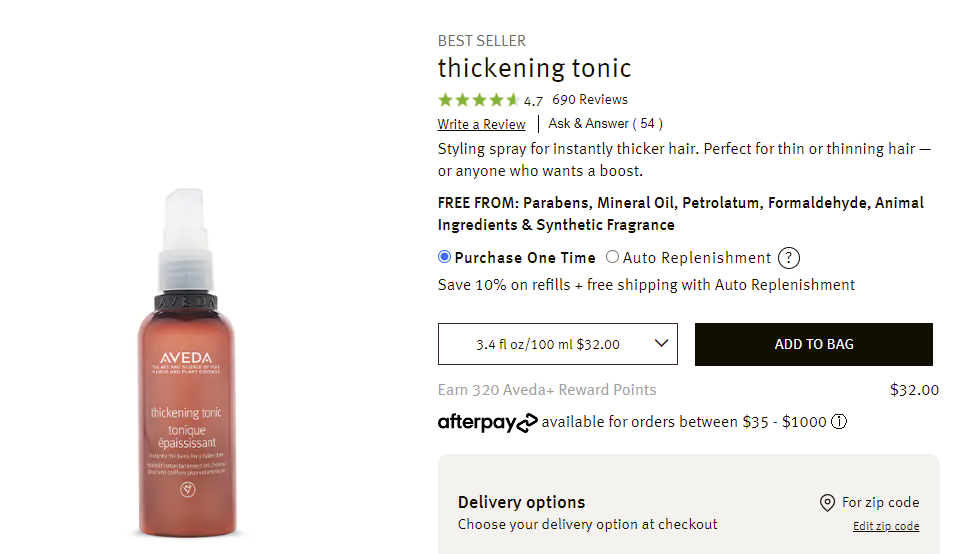 Aveda Thickening Tonic From Aveda
>> Coupons For Aveda Thickening Tonic At Aveda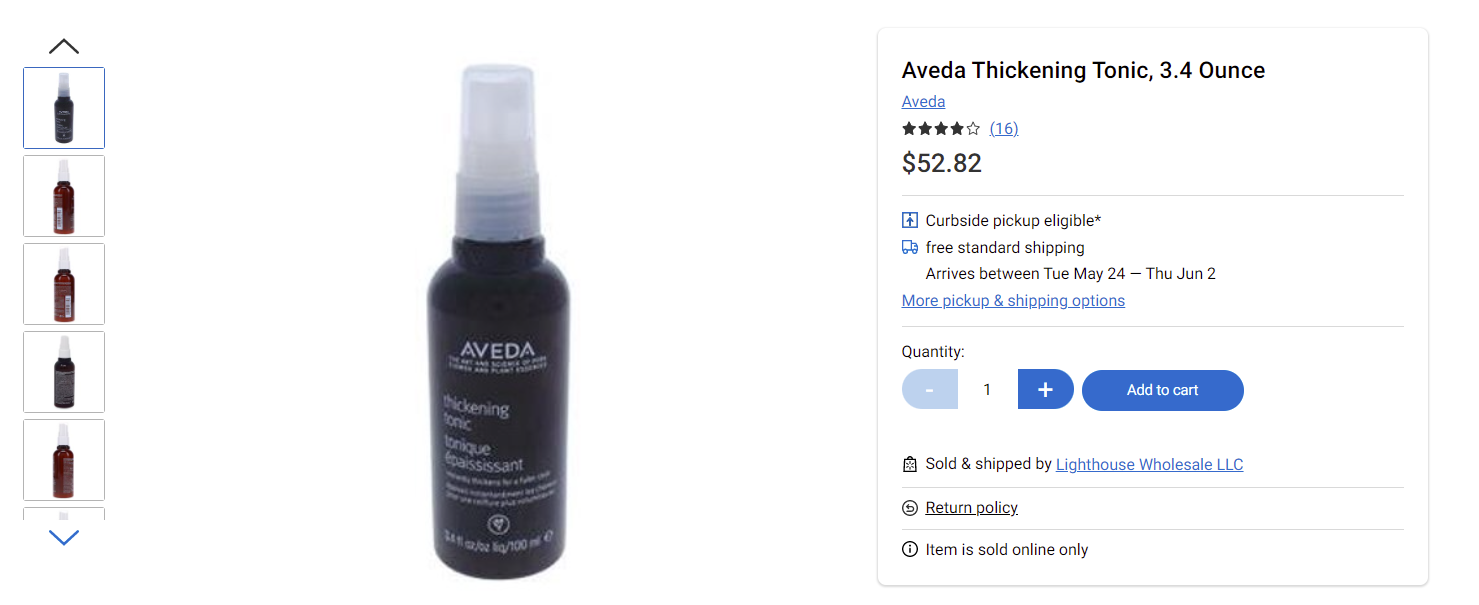 Aveda Thickening Tonic From Walmart Canada
>> Walmart Canada Coupons Up to 20% Off On Aveda Thickening Tonic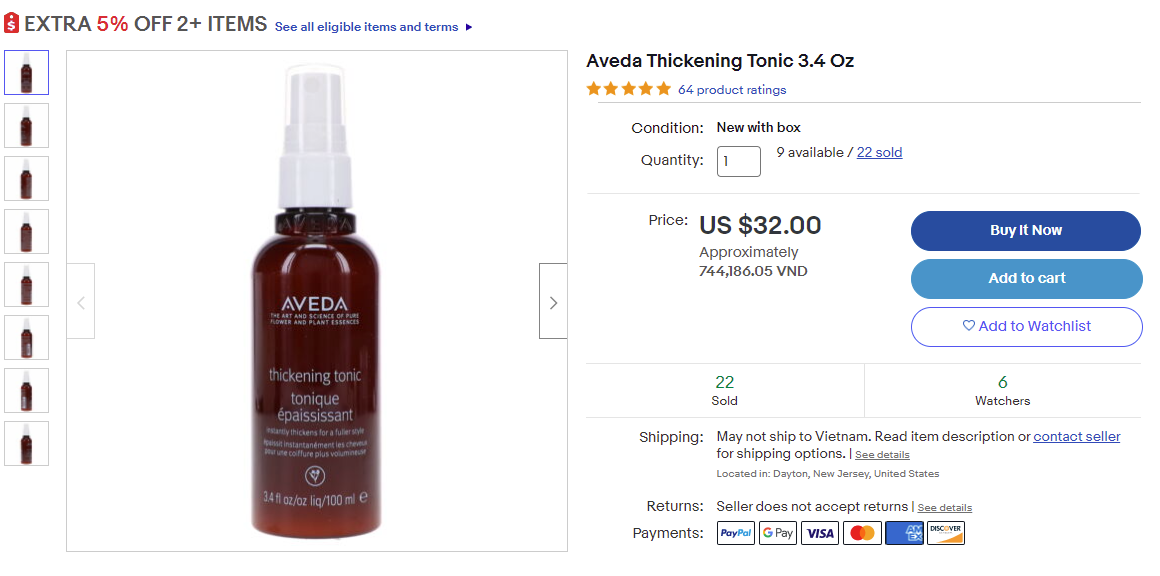 Aveda Thickening Tonic From eBay
>> Click Here To Buy Aveda Thickening Tonic At Discount Prices
Final Words: Is It Worth The Price?
In a nutshell, due to the excellent effects of Aveda Thickening Tonic, it is no doubt that this is the best item I have ever invested in. By adding a few sprays, my hair has been transferred magically with a shine and luminous look. It's my experience after using this item what about you? Let's take a try and leave some feedback about Aveda Thickening Tonic.
>> The Most Effective Ways To Link Amazon Prime With Twitch
>> Cancel Stack TV On Amazon Prime Canada Effectively With Ultimate Guide
>> Check Amazon Gift Card Balance Successfully Without Redeeming With Our Guide