Guide For Toy R US Customers To Check Gift Card Balance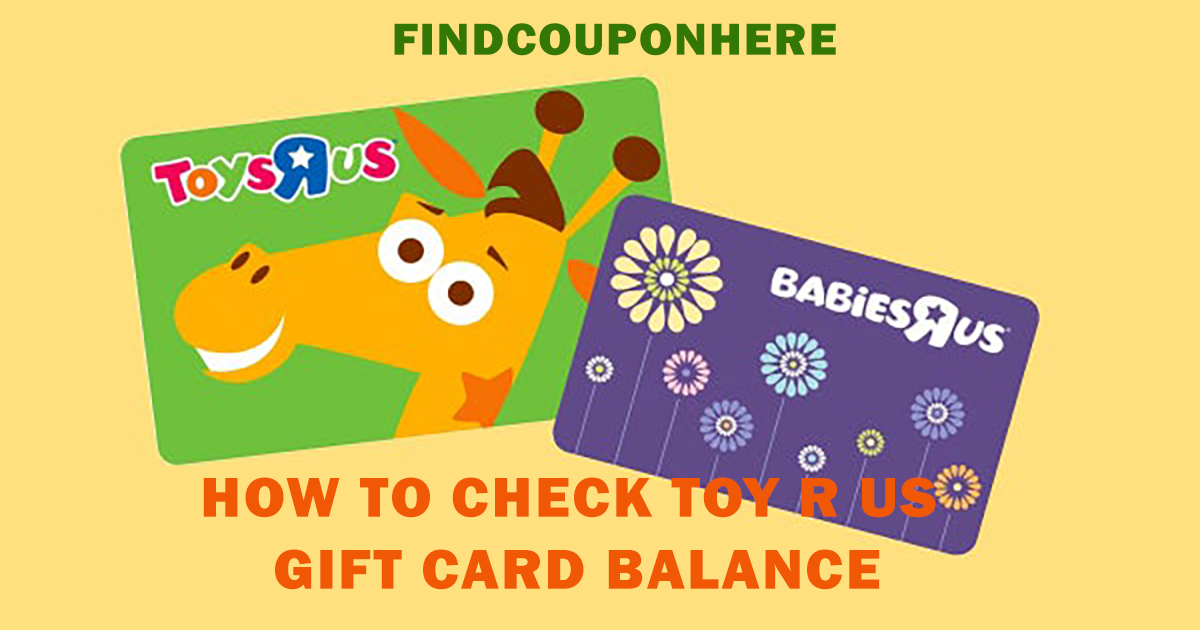 Toys R Us is a magic place for any child living in Canada due to the variety of toys, colorful play boxes, and multiple things. So it would be amazing when receiving a gift card as a present. From all of the features of gift cards to an effective way to check the balance, we will cove them all in this article and then give you some advice in order to get the most out of the Toys R Us gift card's value.
Overview Toys R Us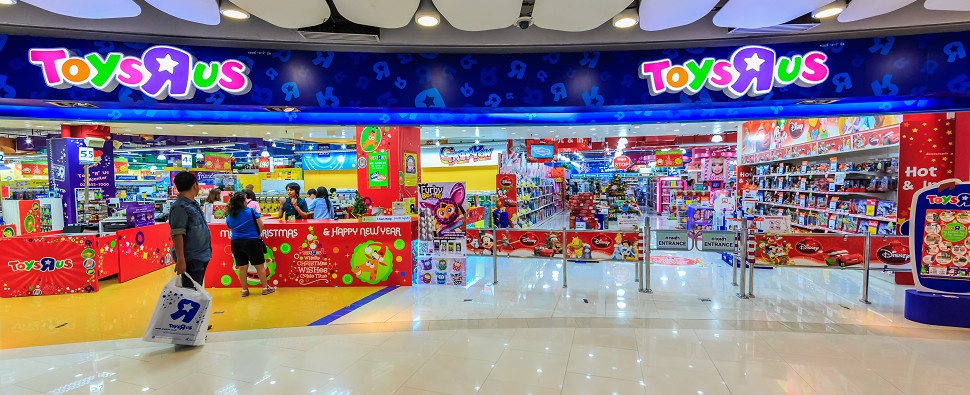 Toys R Us is proud to assist the joys of childhood with children for over 70 years. Toys "R" Us, a globally recognized business, knows how to entertain people of all ages. Toys R US started as a baby furnishings store in 1949 and then changed its businesses to the first Toys "R" US in Maryland in 1957.
The bright colors and vertical rainbow stripes with a wide assortment of toys made the stores stand out and made their place easily memorable in the imaginations of children.
Toys R Us provides a variety of toys from diverse brands, playsets, bikes, scooters, and many more that you are expected to have for your kids. From building sets and blocks to stuffed animals, dolls, puzzles, games, electronics, arts and crafts, shoppers will be sure to find something for indoor or outdoor play.
All of the items from Toys R Us' website follow the current toy trends so that parents and loved ones know exactly what their children desire, including toy, game, and other product reviews.
Toys R Us eGift Cards Features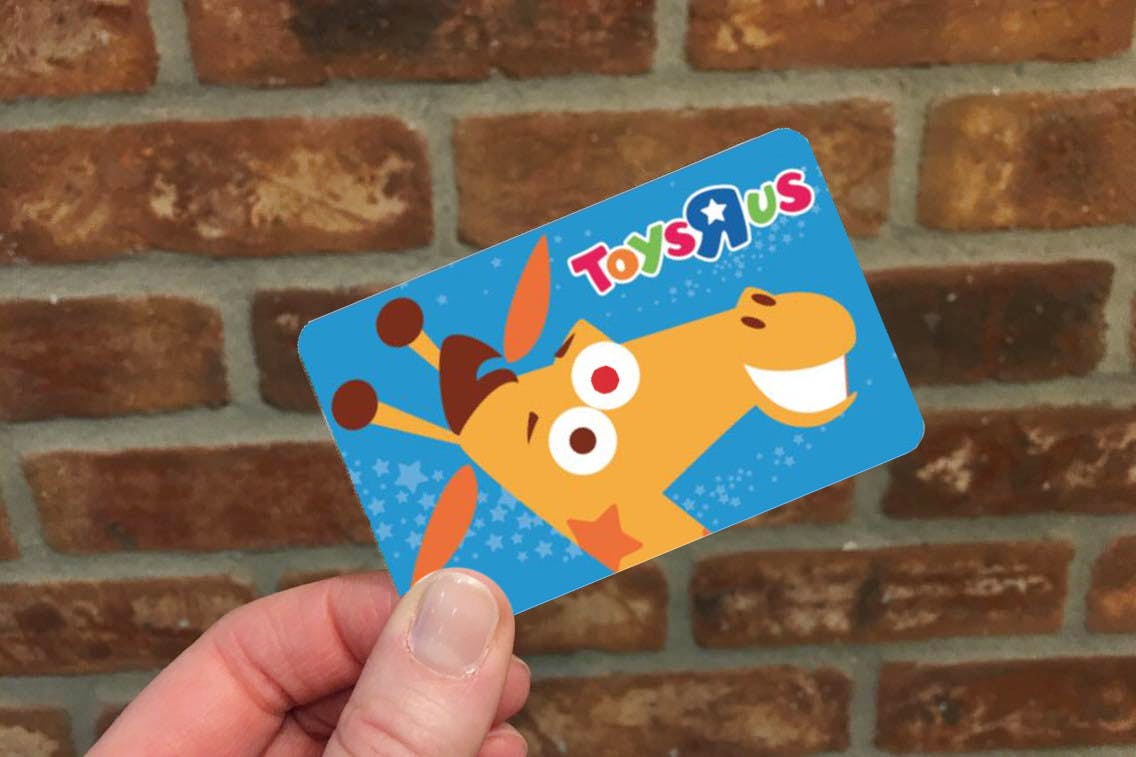 Toys R Us is a perfect place for anyone who wants to find a little cute item for their child at any age. A wide selection from 0-12 months to 12-14 years old to big kids is provided to adapt to the high demand for parents in Canada. If you meet some troubles in choosing something, an eGift Card is an ideal option.
Toys R Us eGift Cards are easy to get and easy to use. Just simply decide the exact number for the card and pay for it, the plastic card will be sent to your house/ friend's house in a few days. These cards are available both online and in-store purchase at any participating Toys R Us or Babies R Us locations in Canada.
How Toys R Us Gift Card Works
There is no need to activate Toys R Us eGift Cards. Once you receive your plastic card or information related via your email address, the cards are already valid. Each eligible purchase at Toys R Us and Babies R Us can be applied gift card. The maximum number of gift cards you can use for one order is three.
A gift card will cover the price, shipping, and taxes for eligible items. Bear in mind that these cards can't be redeemed for cash for other promotions.
How To Use Toys R Us Gift Card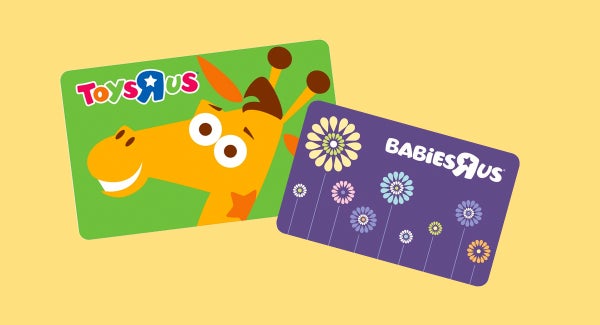 Toys R Us gift cards act as cash while shopping online at participating stores. As long as the store you are in accept Toys R Us gift cards, you can use them to reduce some dollars on eligible items. Here is the guide that might help you with a better online shopping experience.
Step 1: Visit Toysrus.ca or Babiesrus.ca
Step 2: On the above websites, choose the things you want to buy
Step 3: Add to cart every item you want to purchase and go to our secure checkout page by clicking "Shopping Cart.". You will need to change the payment method to Gift Card or eGift Card.
Step 4: Simply input your Gift Card number and PIN. Both needed information is displayed on the back of your Toys R Us Card.
The value of your Gift Card will be deducted according to the total cost of your order. Any unused amount on your Gift Card will be kept until you wish to redeem it.
Check The Balance Of Toys R Us Gift Card
There are two main ways for checking the remaining of your Toys R Us gift card effectively including online checking and customer support.
Go Online With Toys R Us official website
In a few clicks through your PC or phone, you can easily track the balance of your current gift card.
Step 1: Browse the website: Toys R Us Gift Card
Step 2: You will see the Gift Services section where you will click on Check Gift Card Balance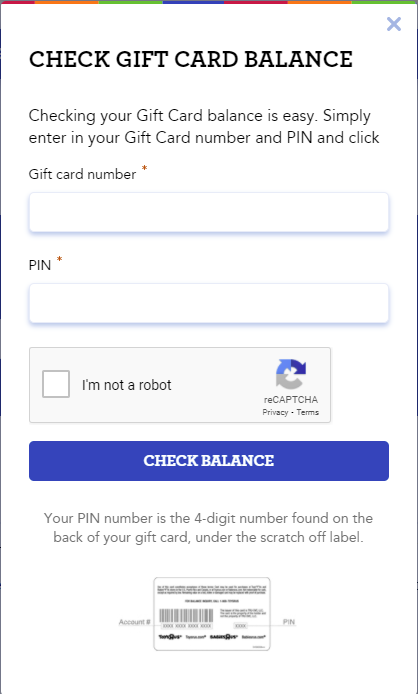 Step 3: The store will show you a new pop up then fill in the necessary information
Contact Customer Support
For those who want to connect directly with the support staff of Toys R Us, you can head to 1-866-345-5656 and follow the instruction for checking.
Where To Buy Toys R US Gift Cards Canada
The easiest way to own Toys R Us gift cards is to buy them on the official website of the company or in the physical stores of Toys R Us and Babies R Us. The price varies from $25 to $100. You can buy it as a gift to someone or for yourself.
You will find other parties who have their main business in providing gift cards from various retailers in Canada. Some are partners of Toys R Us and some are not so when you decide to purchase gift cards from third parties, you need to be careful to avoid any scam or fraud.
Summary
Using Toys R Us gift cards while shopping at participating stores is a good way to let you reduce a little dollar even though the remaining of your card is not enough to cover the price of an item. By reading our article, you will know more about the advantage of these gift cards and the best way to control the remaining money and use it effectively. Keep following and read more articles related by subscribing FindCouponHere.