Wayfair Customer Service Reviews: Is It Truly Good?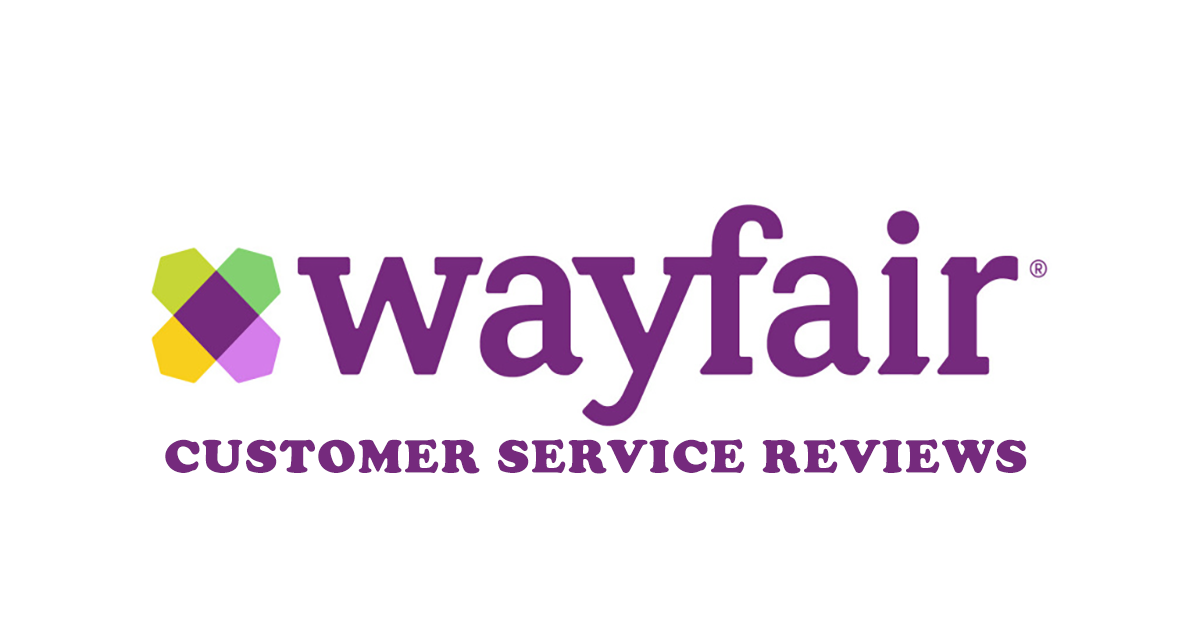 Wayfair is one of the ideal destinations for furniture, home goods, appliances that are incredibly cheaper than other retailers in Canada. But online shopping might cause some unexpected situations due to the lack of real experience. That's why the support of customer service is extremely important under any circumstance. In this article, we will review Wayfair's customer service comprehensively and look into the way they deal with problems.
Some Information About Wayfair.ca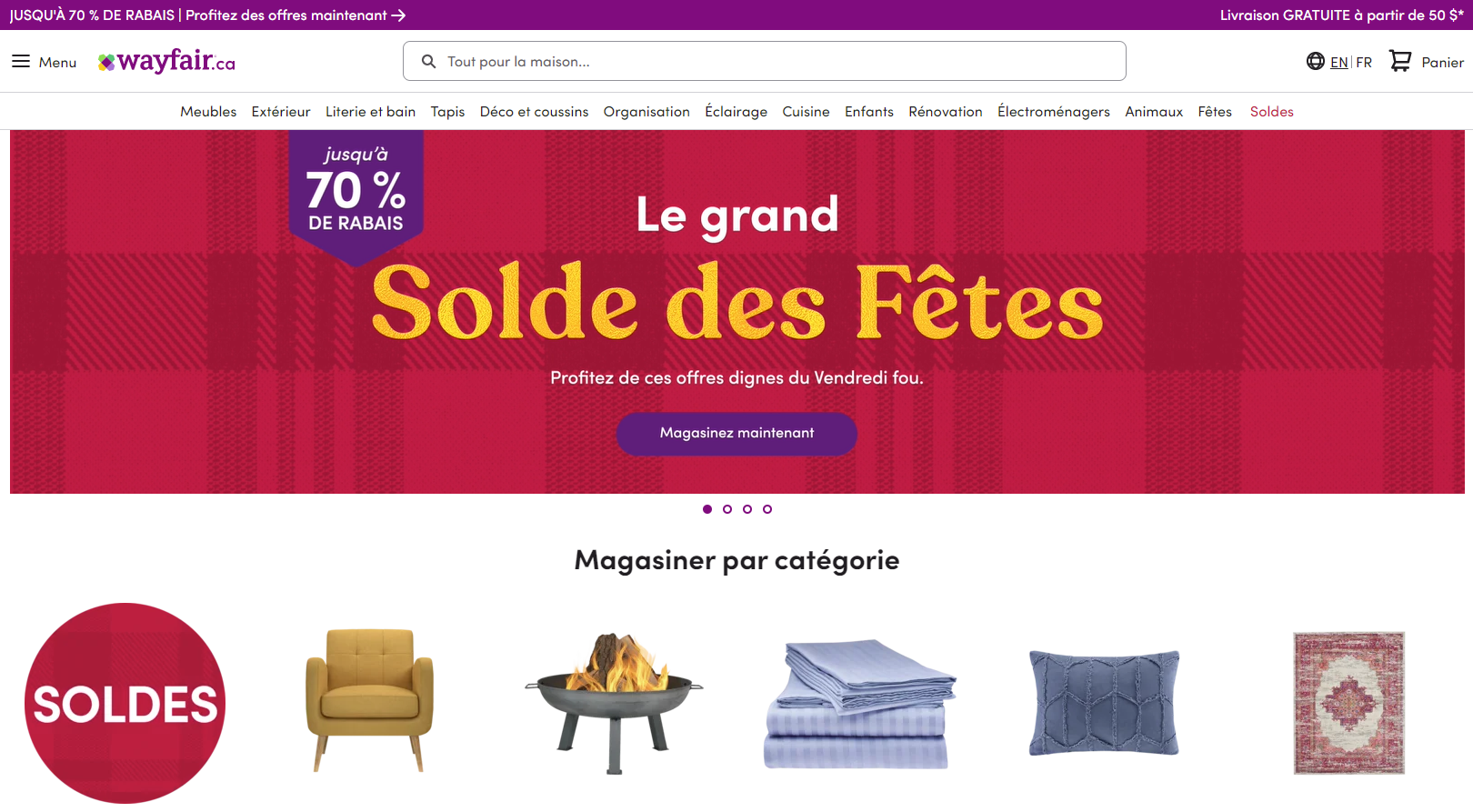 Wayfair Canada is part of Wayfair Inc. which is headquartered in Boston, Massachusetts. Except for the locations in US and Canada, Wayfair also operated in the UK, Ireland, and Germany. Wayfair.ca is an online retailer of furniture and home goods, such as lighting, appliances, and kitchenware. Customers can browse selected home design styles and purchase goods from those collections on the company's website's "Room Ideas" section.
Wayfair's website works as a marketplace where they sell all of the home decors and furniture products from various brands. From outdoor, bedding & bath, rugs to kitchen items and appliances, you can always find quality treasure every time you visit Waifair.ca. If you are not satisfied with your received item, a great policy in return and refund will manage your case and allow you to exchange for free or return for a refund effectively. Scroll down and read more details below. You might be interested in the way Wayfair runs its business and how people think about this brand.
Is Wayfair A Reliable Website?
In order to answer the question " Is Wayfair legit?", I went through multiple rated websites and dived into hundreds of comments of customers who used to experience the service here and receive the purchased item. And after deep research, I realize that a lot of Canadians choose Wayfair as an ideal destination for furniture and home decor.
Wayfair is a reputable corporation that follows safe shopping, shipping, and consumer privacy practices. Wayfair offers customers a one-stop shopping experience, allowing them to buy home goods, furniture, and appliances all in one place. The company's website and app have various features that let buyers experience Wayfair products as in their homes, which is useful for online shopping. Some items have a higher price than the regular one, however, Wayfair has a wide assortment of products suitable for any budget.
General Rating About Wayfair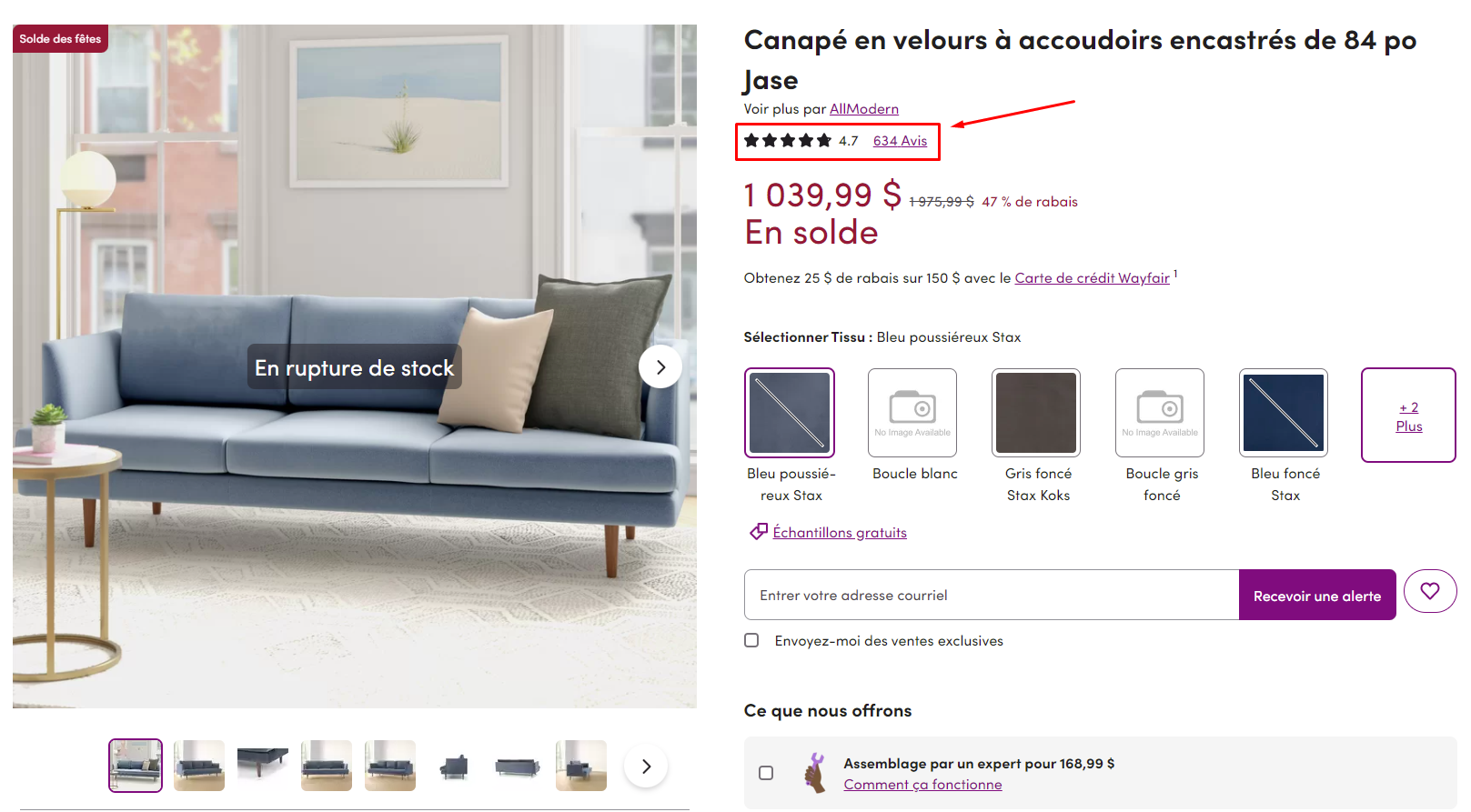 | | |
| --- | --- |
| Wayfair Reviews | Rating |
| Quality of products | 4/5 |
| Delivery | 3/5 |
| User Interface | 4/5 |
| Product Information | 4/5 |
| Product Image | 5/5 |
| Customer Support | 4/5 |
| Return and refund policy | 4/5 |
| Discounts | 5/5 |
| Payment method | 4/5 |
| Warranty | 3/5 |
Wayfair got 4.8 in total based on all of the aspects of the company. This rating is depending on some of the rating websites such as Comboreviews, Trustpilot. Though Wayfair is good at providing detailed information about their products and attractive pictures, the company has some complaints about warranty, delivery, and customer support.
Some goods have no warranty information at all. It might cause some problems when making a large order which is extremely inconvenient for customers. Most of the time, you'll have to call their support center to confirm warranty information. According to some customers' feedback, the delivery is not guaranteed. The waiting time is longer than expected, some orders last for 20-30 days for shipping. Finally, due to the return and refund policy, shoppers sometimes meet the problems at Wayfair and need support from the support team but the requests sometimes are overloaded leading to unsatisfied problem-solving cases.
The Pros And Cons While Shopping At Wayfair
Pros

Cons

Wayfair Reviews

Variety of products for any budget and demand




Website is perfect for any online shopper even though you are new to the internet





Multiple distributors enable users to shop whatever they want




Generous discounts, promotions, and exclusive deals




Ultimate return for exchange policy





Can't experience the quality until it is delivered





Require assembly for most items




Extra fee for return product




Shipping restrictions to some states



Wayfair Customer Service Reviews: What Do Customers Think About Wayfair?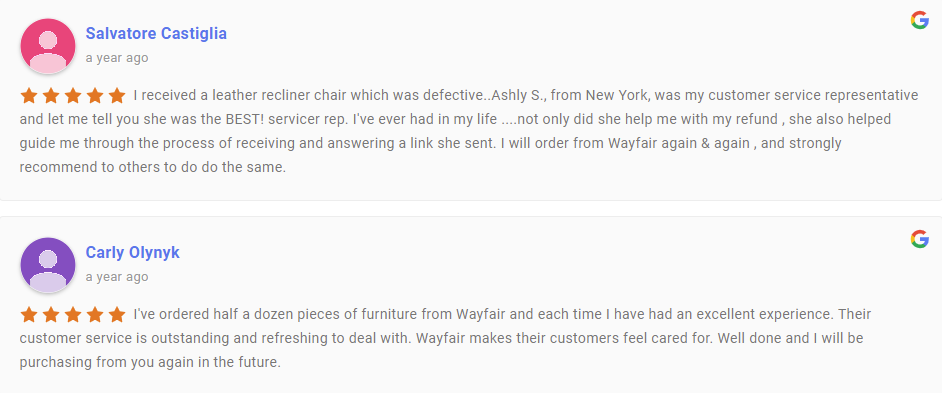 As mentioned above, you somehow might predict the review of customers about customer service and product here. Wayfair makes it perfect in offering customers quality products and well-managed policy but the customer service still needs to improve more. When seriously going deeply into the negative feedbacks of customers related to customer service, I find out that most of the cases are related to return fees. According to the policy of Wayfair, the return fee for refund is on you and Wayfair will not take responsibility for the return label which is different from other retailers. That fee for small items might cost you higher than expected.
Mentioning other aspects such as response time, how the support team solves cases, and many more, Customer service is trained well who is always available to assist you with all of the concerns related to products and delivery.
Wayfair's Return Policy And How Customer Service Deals With Return Cases
Buying a sofa you've never sat on or a bed you haven't tried is a bit of a risk. However, most things can be returned for a refund or store credit within 30 days after delivery if you don't like them for any reason. You must still pay the shipping fee for return and the item must be in its original, unassembled state and packaging. Clearance, "non-returnable," and personalized items, as well as items that have already been installed, cannot be returned.
Customer service will support you anytime whenever you have a problem related to delivery and damaged, defective products. If the item is damaged, defective, or completely different from the item you ordered, the support team will send you a return label for return. You can choose to exchange or full refund accordingly. Read more on the official website of Wayfair.
How To Contact Customer Service Of Wayfair
Connecting with the representative of Wayfair when you have any problem with your package is extremely helpful.
Call number: 844-347-6019
Online support: Customer Service Of Wayfair
Customer Service:
Mon - Fri: 8:00AM- midnight
Sat: 8:00AM- 8:00PM
Sun: 9:00AM- 6:00PM
Shopping Assistance:
Mon - Fri: 8:00AM- midnight
Sat: 8:00AM- 8:00PM
Sun: 9:00AM- 6:00PM