Petco Nail Trim Prices & How To Save Money For Petco Grooming Services 2023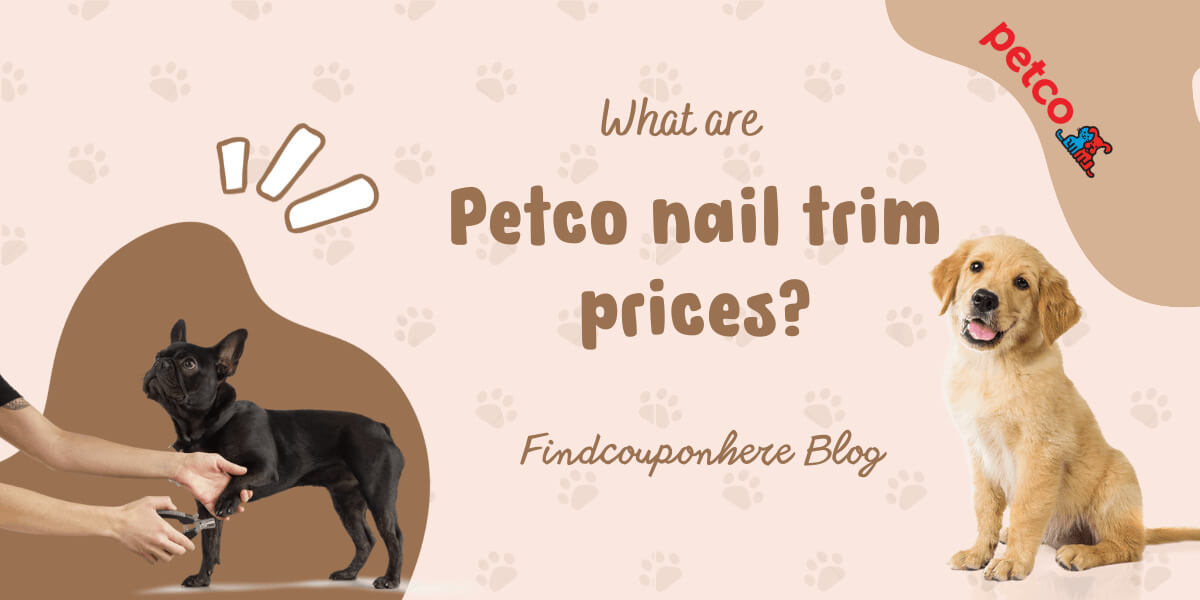 Are you looking for the Petco nail trim prices or other Petco grooming costs? In this article, we will take a look at all Petco nail trim costs and the other services that they offer. We will also discuss how to make an appointment as well as ways to save money at Petco. So whether you are looking for Petco full-service grooming or just Petco nail trim, keep reading this article!
Why should you use Petco nail trim service?
Nail trimming for dogs is an important part of keeping your dog happy and healthy. Long nails that touch the ground can cause the feet to splay out, reduce traction, and put too much pressure on the toes. In addition, painful splits and breaks can occur when long nails become caught in carpet or bed linens. If you don't trim your dog's nails correctly, playing, running, and even walking can become uncomfortable.
The other benefits of trimming dogs' nails include providing comfort. Long nails can put pressure on the toes, eventually leading to injuries to the tendon and deformed feet or legs. It might even contribute to arthritis. Too-long nails can also result in infections if your dog chews at their paws or if bacteria get in through broken nails.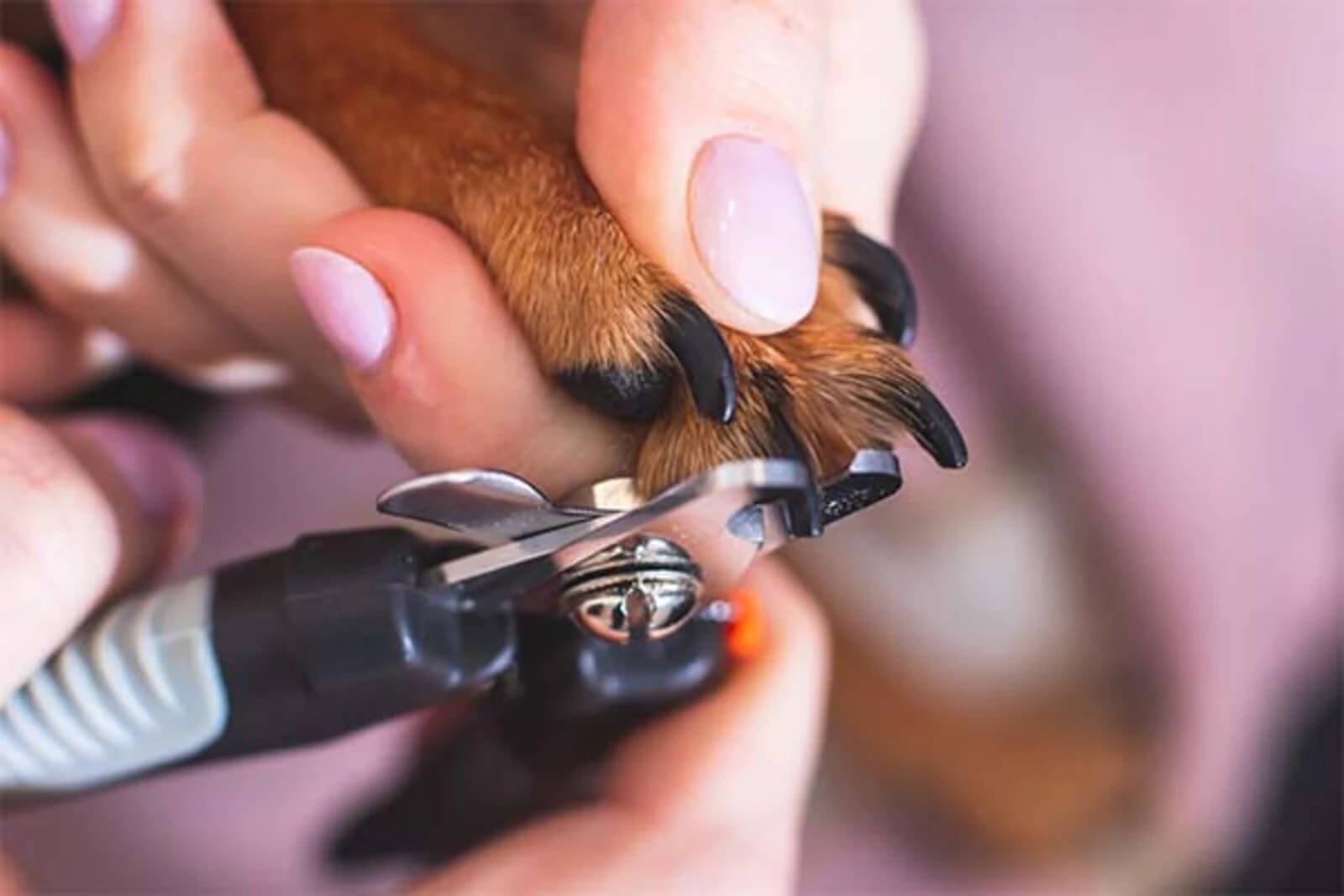 How often do dogs need nail trims?
The level of activity and lifestyle of your dog will determine how frequently you should trim their nails. To aid in maintenance and prevent cracking, active dogs may only require trims every three to four weeks. Dogs with a more laid-back lifestyle who don't walk or hike much on hard surfaces like rock or concrete will probably need their nails trimmed every two weeks.
What are the
Petco nail trim prices
?
The first query pet parents type into the search engine may be "Petco nail trim price," but that often vary by service and location, below is the price at Petco Grooming Salon:
Nail buffing only—$12

Nail trim only—$12

Nail trim and buffing—$20

Mini Make-Rover Package—$22 ($40 value) includes nail trim and buffing, ear cleaning, paw balm and scented spritz

Mini Make-Rover Plus Package—$25 ($50 value) includes nail trim and buffing, ear cleaning, paw balm and scented spritz, plus teeth-brushing or breath refresh
Most full-service bathing and grooming packages include a nail trim or nail buff, but prices will vary depending on your pet's size and hair length. You'll also be able to add on packages like Soothe and Repair, Calm and Refresh, Shed Release Plus, Flea Cleanse and Essentials Plus.
So how about the Petco cat nail trim price?
When the furniture in your house starts to resemble a worn-out scratching post, it's time to put regular cat nail trimming in place. Because cat nails (known as claws) grow in layers, they use scratching to peel off old claw sheaths and expose new claws. While it's safe to say your indoor cat isn't using their claws to hunt, they still play a big role in your pet's natural behavior. And Petco cat nail trim price is listed in the Petco dog grooming cost section above.
Make a Petco nail trim appointment
Grooming your pet can be booked online! To save time at the kennel, certified Petco groomers offer cat and dog baths, haircuts, nail trimmings, and express services.
Visit the Petco website to make an appointment online or call the hotline: 877-738-6742.
Walk-In Services
One of the best features of Petco's grooming services is that owners can come in and have their pets groomed right away. Naturally, these include a variety of routine services, but because you don't have to make an appointment, they might cost more. Walk-in services starting at $5 are also available for dog nail trimming.
The Mini Make-Rover, which is essentially a quick makeover for your little furry friend, is also included in the walk-in services. It includes a light shave of the paws and feet, a brushing of the teeth (or just a simple breath refresh), cleaning of the ears, trimming and buffing of the nails, and a scented spritz.
How to save money with
$10 off Petco grooming coupon
For pet owners, Petco is heaven. Sign in to get the best experience and get a discount on every Petco purchase. You can easily get a Petco coupon from FindCouponHere with this step-by-step guide.
Step 1: Use FindCouponHere.net to go online. Look up terms like "Petco coupon," "Petco promo code", "Petco discount code", "$10 off Petco grooming coupon", "Petco grooming coupon 20% off", "Petco printable grooming coupons", or "Petco $10 off $30" in the search results. Or you can click here Petco nail trim prices coupon to go directly to the coupon section.
Step 2: You will be taken to the coupon page on FindCouponHere, where you can view all of the rebates and deals that are available for this month. Get one for yourself after going over the specifics.
Step 3: Click "Get deal" and begin shopping to redeem a single Petco coupon.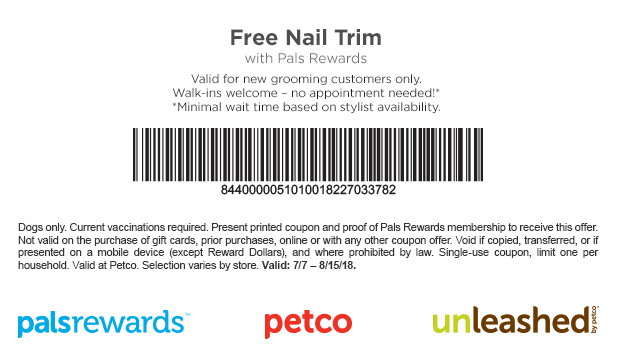 If you want to have more details about Petco grooming prices, as well as the latest Petco discounts on grooming, so take a look the latest Petco printable grooming coupons.
Conclusion
For pet owners, nail trimming their dogs need not be a big deal. You can get it right if you have patience and the right tools. Alternately, you can have your dog's nails trimmed by trained stylists at a nearby dog nail salon.
Hope this article will have you know about the reason why you should use Petco nail trim service, Petco nail trim prices as well as how to save money with $10 off Petco grooming coupon. Follow us to update the latest articles.