TJ Maxx Return Policy Guides For Purchased In-Store & Online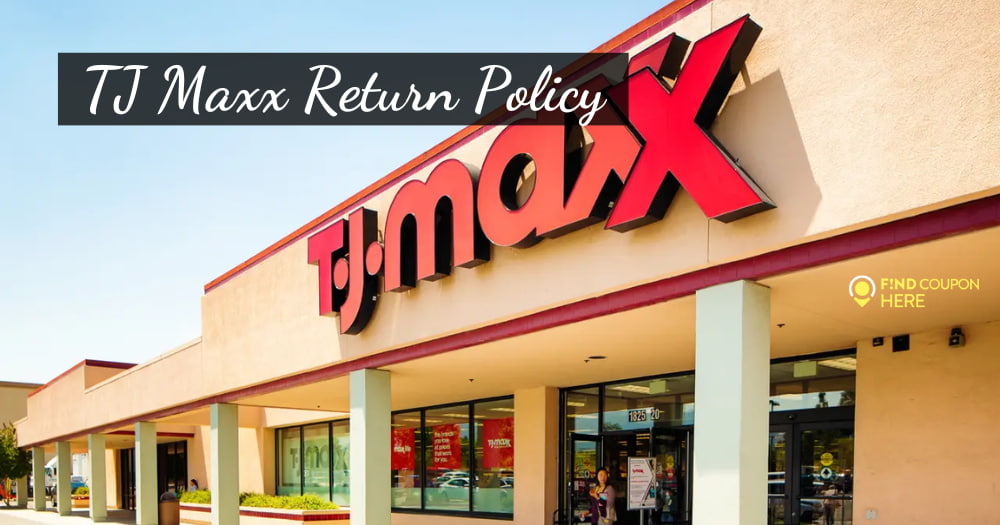 You can't always buy the desired item at TJ Maxx. It could be that the garment doesn't fit your body, or it could be a faulty item by the manufacturer that makes you want to return it. Therefore, you need to know the TJ Maxx return policy to make sure you return the item without mistake and get full store credit. You don't need to worry if you don't have a receipt and even removed the tags, we'll provide all the information to help you return items at TJ Maxx in this article.
Overview of TJ Maxx
TJ Maxx was established in 1976 with the Marshalls chain of stores belonging to Marmaxx Group (TJX) - The largest retailer of fashion, cosmetics, and low-cost home decor in the US. The biggest difference between these two brands is the items they sell. TJ Maxx offers high-end jewelry and accessories, some of which feature the latest designs from the runways of famous designers. Marshalls has strengths in home footwear, gadgets, and fashion for men and children.
Many people can buy high-end items at TJ Maxx at affordable prices by using TJ Maxx coupon codes at checkout. In addition, TJ Maxx also often offers discounts on items that are out of season, out of fashion, or defective. New TJ Maxx merchandise is delivered to the store weekly. Therefore, TJ Maxx is ready to be able to accommodate more than 3,395 stores operating (the company plans to increase over 5,000 in the near future) worldwide. In fact, out-of-season goods account for less than 15% of sales, and hard-to-recognize defective goods are less than 5%. Refer to Tips for buying TJ Maxx clearance items to get quality items at the best prices.
How to Return Online TJ Maxx Purchases?
Purchases at TJ Maxx online are returnable within 40 days of the original order. You can return an order purchased online in-store or by mail. Note that you cannot make an exchange because inventory numbers are constantly changing. Follow methods and tips to optimize online TJ Maxx returns via mail: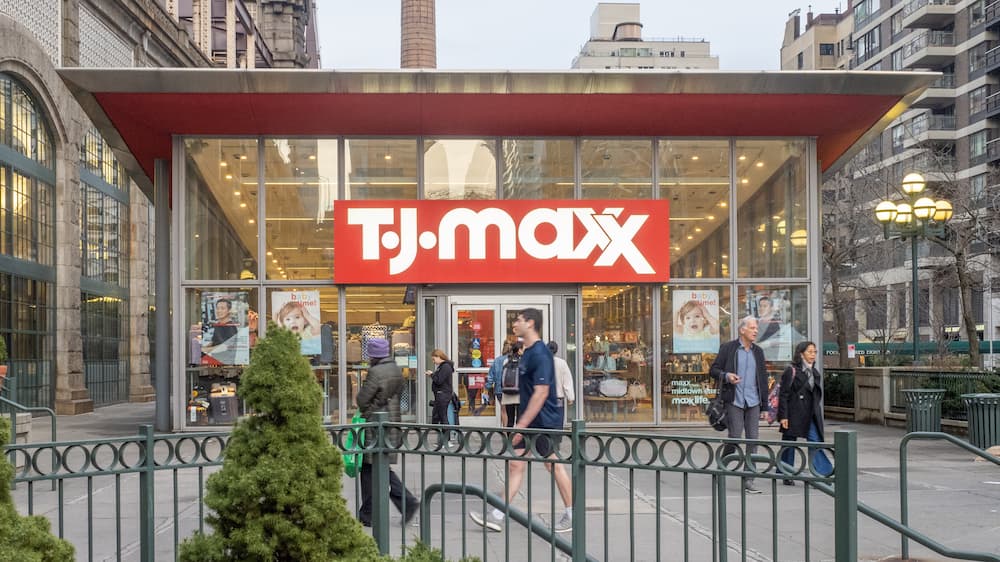 Step 1: Check your item purchased is eligible for return.
For some items that have a final sale or are subject to additional return restrictions, no returns will be allowed. To find out if your item is eligible for a return, you can view this information on the product description page or the returns column of your receipt.
Step 2: Process return orders:
Repack your item and use the return shipping label (they've included it on your receipt). Then send that order to the carrier listed on your receipt.
Your receipt will be included in the packing slip that came with the item you purchased. In case you don't have a receipt because you have lost it, you can find the item's order number and description via the confirmation received in a shipping email from the TJ Maxx warehouse.
Step 3: Wait and get your refund or store credit.
If your order is eligible for return and you returned it within 40 days, your account will be credited 10-14 business days after TJ Maxx received the returned item. If you return your order after 40 days, you may only receive a store credit instead of a refund.
Note that, for TJ Maxx return policy, your order will be subject to a $10.99 shipping fee, and if you purchase it in the store, it cannot be returned online. Therefore, to save money on returning goods, you can visit a TJ Maxx store near you to return your goods.
How to Return TJ Maxx Purchases In-Store?
Can I return to TJ Maxx after 30 days?
The answer would be "No" if you shop in-store. TJ Maxx allows you to return merchandise purchased within 30 days of purchase. After 30 days, TJ Maxx will give store credit for the returned item with the current price (with or without a receipt). When returning, be aware of local, state, or federal restrictions with which you transact. Follow methods and tips to optimize TJ Maxx return Purchases In-Store:
Step 1: Make sure the purchased item is returnable
Check that the product is still in its original condition as TJ Maxx reserves the right to refuse items that are damaged or show signs of use. Swimwear and lingerie with tags still intact can be returned.
Step 2: Keep the receipt and bring it to the store with the return order
If you present your receipt when you return the item to the store, you will get refunds following the original form of payment if your item is eligible for a return. However, unfortunately, your receipt has been lost, don't worry, you can still return the items with caveats:
Bring identification with your name, address, and signature so that the store can compare the information with your purchase.

You can only get store credit for this case

The store does not allow other customers to use this store credit, they will ask to see your photo ID to make sure the information matches.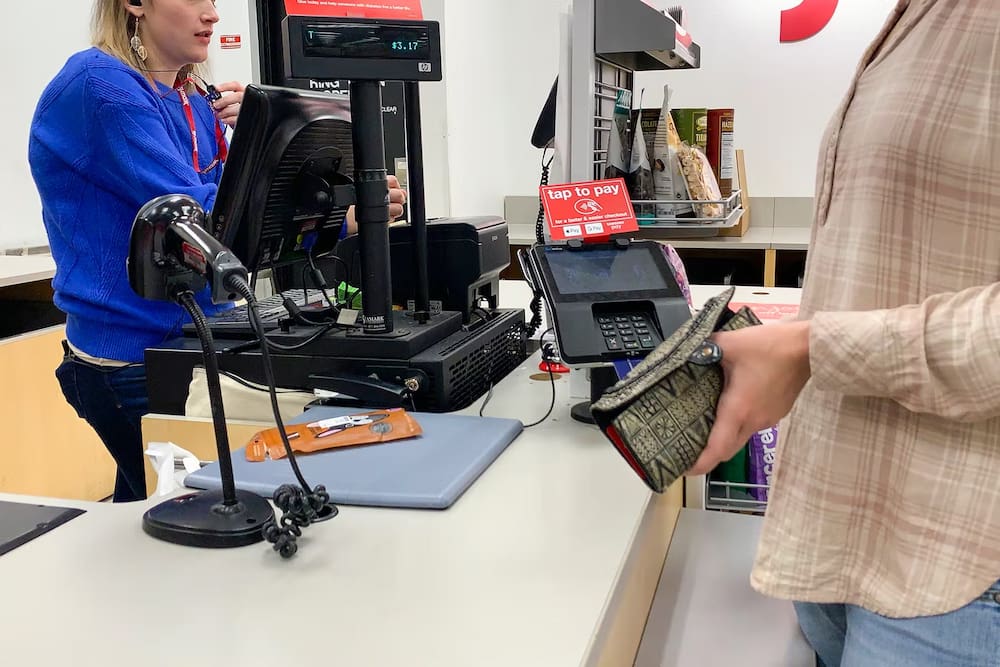 Note & Return Policy Restrictions
TJ Maxx can verify if you are their original purchaser. Therefore, they will refuse to refund if detecting fraud.

If you make a purchase at TJ Maxx, you can only return it to a TJ Maxx store or warehouse, not to sister brands like Marshalls, Sierra, or Home Goods.

You may be also interested in whether

Is Marshalls The Same As TJ Maxx

?

Items purchased from the in-store cannot be returned via mail.

Items costing more than $1,000 Returns are not accepted in-store.

Handbags that cost more than $499.99 Returns are not accepted in-store.
Holiday TJ Maxx Return Policy Online and in Stores for Items Purchase
The holiday season is also a busy time for TJ Maxx due to the high demand for purchases and TJ Maxx promotional programs to reach more customers. As a result, TJ Maxx extends returns for items purchased between October 9 and December 24 to be returned through January 25, 2023, for in-store transactions.

For online purchases, the return period is extended until February 3, 2023, for transactions made between October 9, 2022, and December 25, 2022.
Tips to Optimize TJ Maxx return policy
Keep your receipt after the purchase for a refund if returned. Otherwise, you can only get store credit.

Follow the deadlines of

TJ Maxx return policy

for a refund instead of store credit: within 30 days for in-store purchases and 40 days for mail-in online purchases.

The store does not accept returned damaged or worn items. Therefore, you should handle it carefully.

For gift card purchases, you can only take merchandise credit on returns.

You can see more article

guides for checking TJ Maxx gift card balance

.

You'll need to bring a government-issued photo ID if you lose your receipt to compare your purchase with the store.
Conclusion
Hopefully, our TJ Maxx return policy guides will help you in the process of shopping for clothes, accessories, home decor, or any items at TJ Maxx. You don't always get the right thing you want. Therefore, with unwanted transactions, the knowledge of the exchange and return of each brand will help us save more time and money. Follow Findcouponhere Blog to stay up to date with the return policies of famous brands such as Express Return & Exchange Policy, Overstock Exchange & Return Policy, Target Merchandise Return, and more.