Guides for New Customers on Tennis Express Return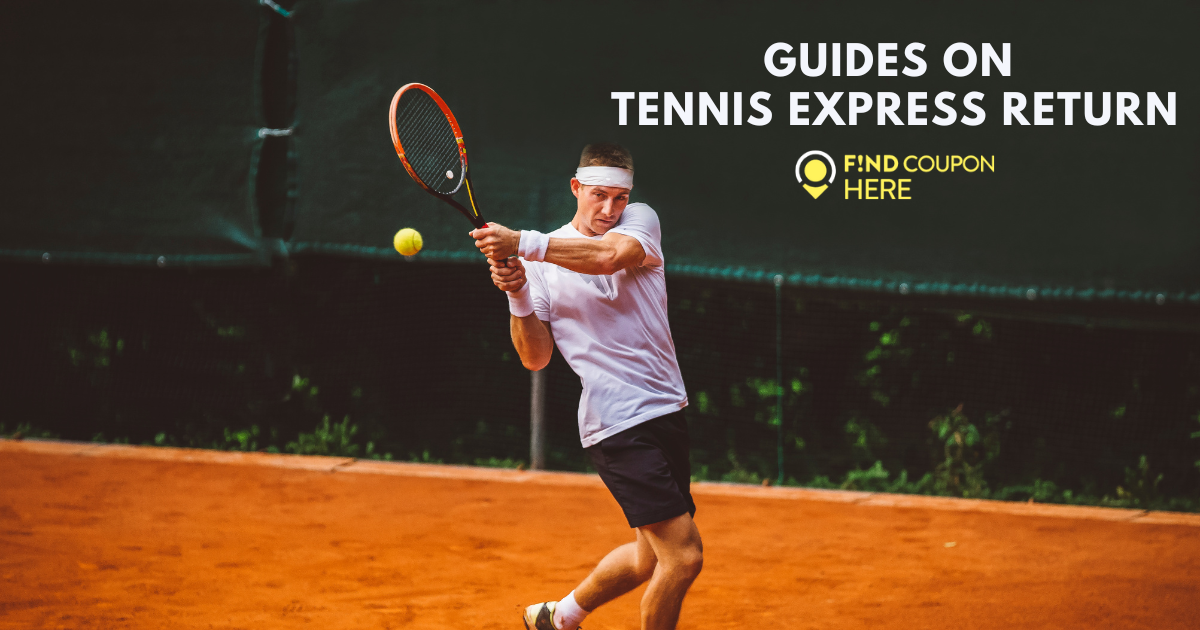 You are eagerly awaiting the shoes, bags, apparel, and racquets,... that you have just ordered online from Tennis Express. You eagerly anticipate utilizing and enjoying them in the approaching tennis match. But after receiving the items, you feel the need to return them to the seller or exchange them for something else. This Tennis Express Return tutorial is for you if you've never shopped at Tennis Express.
Overview of Tennis Express
Tennis Express is a retailer of tennis and products for tennis players. Tennis Express's headquarters is in Houston, Texas. Tennis Express was named Retailer of the Year by the Tennis Industry in RSI Magazine.
Tennis Express sells everything you need to nurture your passion for Tennis, including apparel, shoes, racquets, strings, bags, balls, grips, pickleball, and more.
Tennis Express sells high-quality products at a reasonable cost and great customer service. You won't have to worry if you don't like the item you ordered on Tennis Express. Because Tennis Express offers a transparent Tennis Express return policy and focuses on your satisfaction.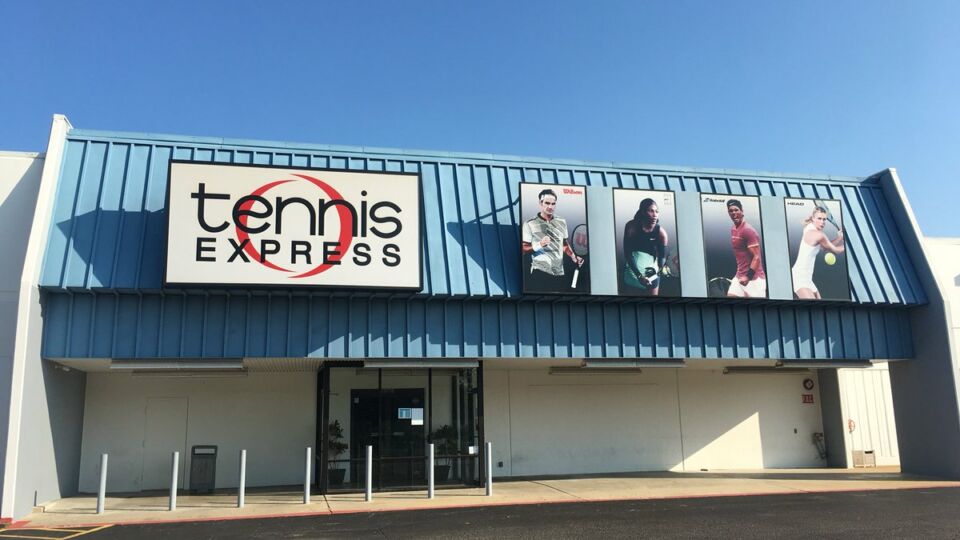 What is Tennis Express Return?
Tennis Express return policy is a case where a customer wants to exchange or return an item due to some subjective or objective reasons during the purchase process at Tennis Express.
- In case of return: The customer returns the goods with the cause determined by Tennis Express (wrong product delivery, damaged product due to transportation, ...), product defect from the manufacturer, or customer The customer wishes to return the goods after receiving the product (not Tennis Express's fault) and more.
- In case of exchange: The customer wants to exchange the goods in the case due to product error, incorrect delivery error, the customer does not like the product, and more.
The conditions for applying the Tennis Express Return policy
For most cases of Tennis Express return & exchange, Tennis Express will accept the customer. However, you need to ensure at least some of the following conditions:
-Products must be unused in their original packaging (with tags) within 60 days of purchase.
- If your order is over $75 (excluding sales tax and shipping) your order is eligible for free returns and is labeled "pre-paid return label"
- If you are outside of the 48 Contiguous United States, Pre-Paid UPS return labels will not be valid.
- Tennis Express is limited to only one free shipping per order (Exclude bulky, heavy items)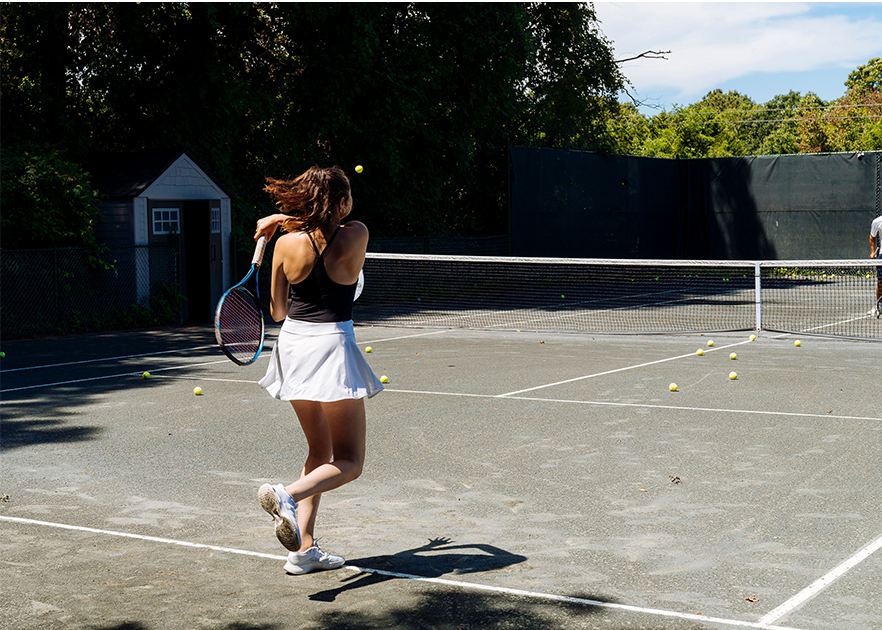 Some specific requirements for certain types of products:
- Returned/exchanged clothing must be unworn, unwashed, and still have the original tags attached.
- Shoes must be in brand new condition and returned in the original shoe box from the manufacturer. Do not put any shipping labels or adhesive tape on the manufacturer's shoe box.
- Racket must not be used, must have plastic on the handle.
TennisExpress will charge an exchange/return fee if any of these steps are not followed.
Products that are not returned in new condition or returned 90 days after the invoice date may be eligible for store credit at Tennis Express's discretion. The product will be returned to the customer if it is not eligible for a refund or store credit.
Tennis Express return process
It is simple to return items using Tennis Express. However, customers need to understand the Tennis Express return and exchange policies so that they don't have to pay a lot of fees and the request is processed quickly.
Step 1: Make sure your return order complies with the Tennis Express return policy
Step 2: Fill out the Exchange/Returns form, print it out and include it with your shipment
Step 3: Box the item in its original package.
Step 4: You can drop your shipment at any authorized UPS service station or drop-off point (please save tracking information or return receipt)
Send the package to the following address:
Tennis Express Returns Department
10771 Westpark Drive
Houston, TX 77042
Finally, relax and let Tennis Express take care of the rest. Once the request has been handled, you will get an email notification.
Compare Tennis Warehouse vs Tennis Express policy
Tennis Express vs Tennis Warehouse return policies is generally quite similar. If you have ever purchased products from both of these brands, you will realize that there is only a small difference between them.
For Tennis Express return policy: You have 60 days from the date of delivery to return or exchange your item. The Tennis Express website also allows you to create return labels. You can also create a return label for as little as $8.99.
For warehouse return policy: If you have an unwanted purchase, Tennis Warehouse will refund your money within 90 days from the invoice date. Items must be returned in brand new, resolvable condition to qualify for a full refund. Only return orders shipped within the United States are eligible for the free return policy.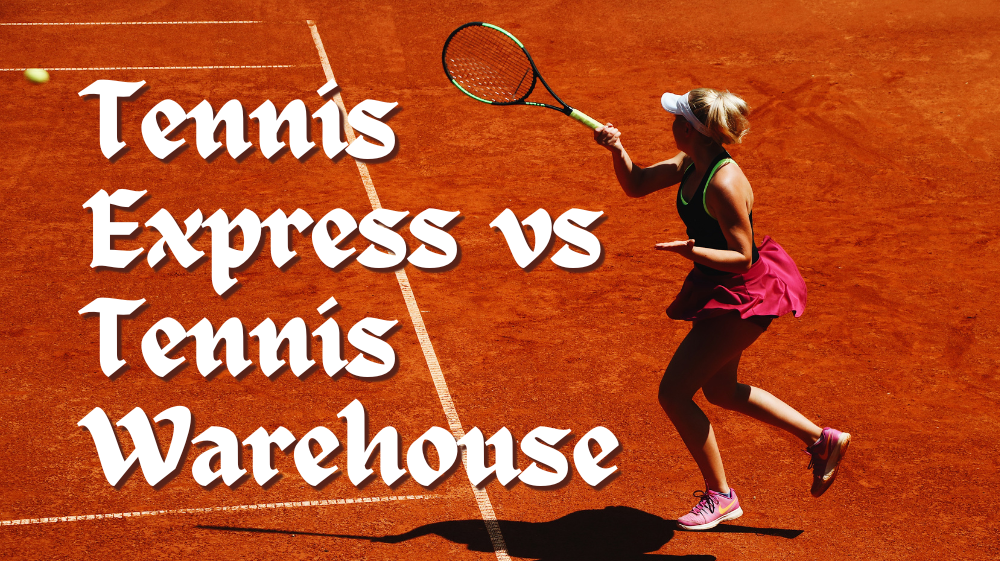 Conclusion:
Our Tennis Express return guides will help you in your tennis items shopping process at Tennis Express. It's not always convenient to shop. Therefore, with unwanted transactions, the knowledge of exchange and return of each brand will help us save more time and money.