Adidas Superstar Vs Stan Smith: Which One Is Better?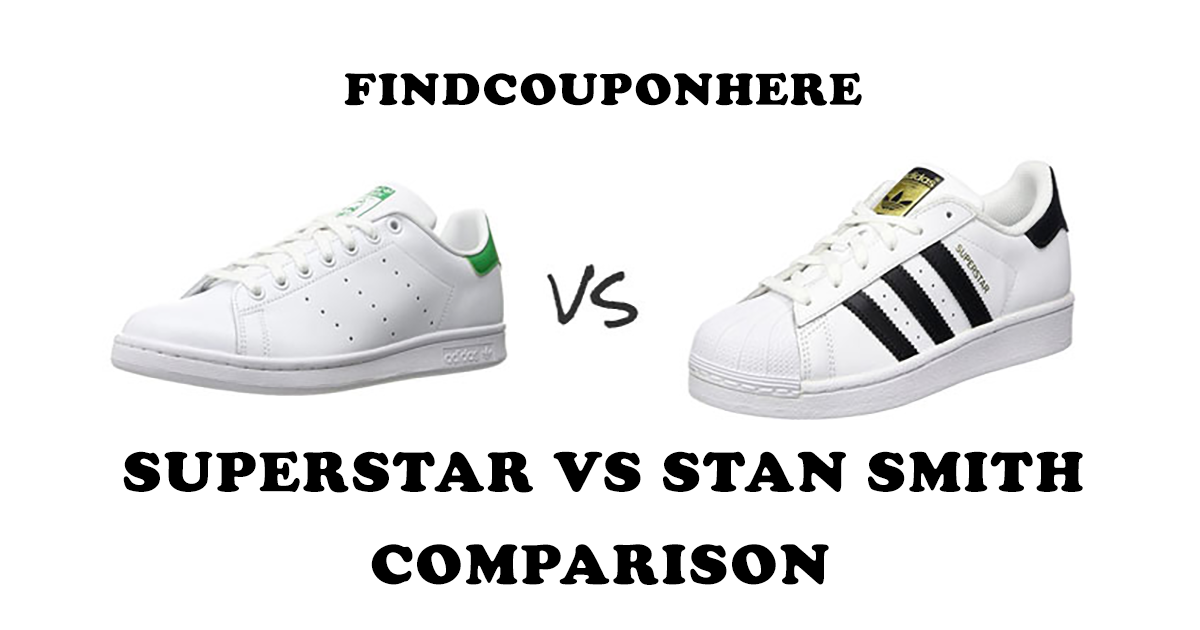 Have you ever had a consideration between Adidas Superstar and Stan Smith? Though both of them are released by the same iconic brand Adidas, we are easily confused with the similar look if we don't really dive into deep research. In order to bring out the best answer for the question: " What is the difference between Adidas Superstar and Stan Smith?", we have gone through a variety of variances to compare and define who is the best.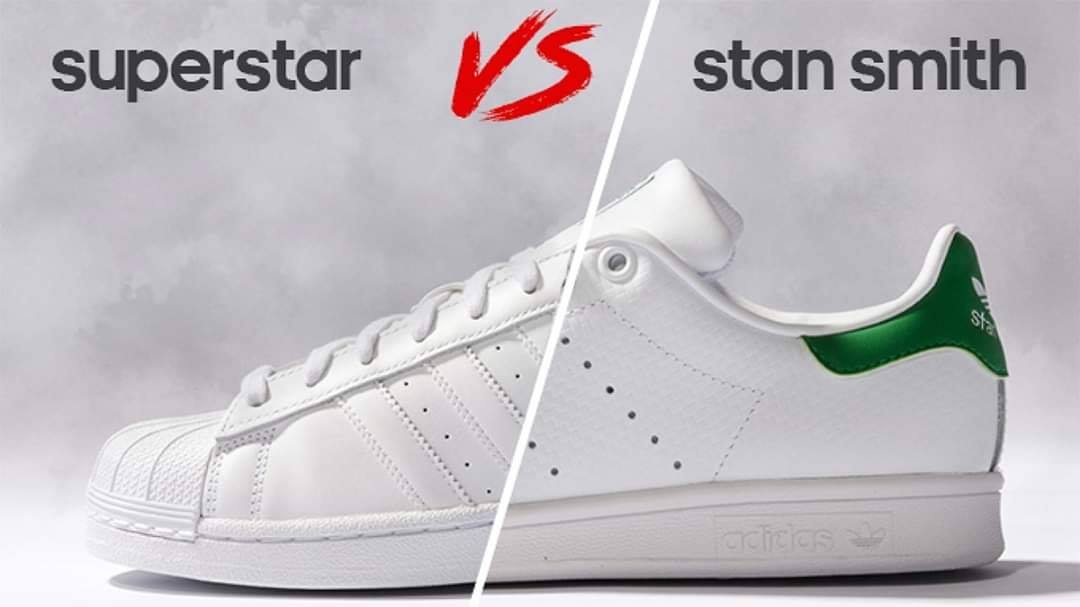 Overview Of Adidas Superstar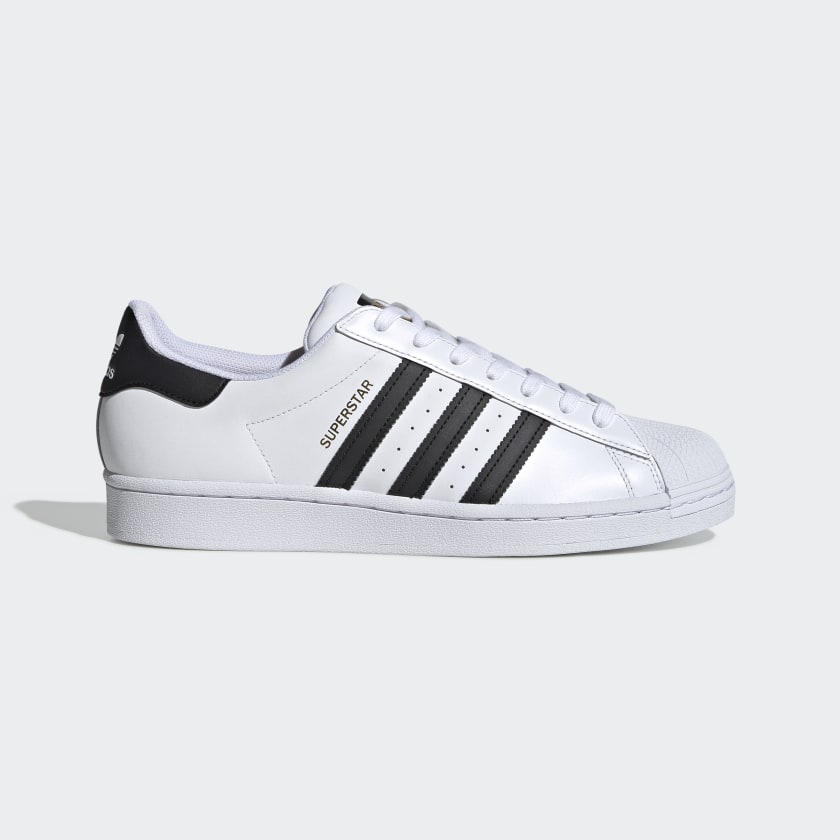 >> Click here to receive a discount of up to 50% OFF for Adidas Superstar
Adidas had its first launch of Superstar as a basketball sneaker in 1969. Adidas debuted this type as a low-top version of the Pro Model which used to be well-known as the most attractive basketball shoe decades before.
Due to the signature of rubber shell toes that can prevent any negative influence on the toes, the Superstar has caught a lot of attention from customers including basketball stars. This model even became a significant influence among the basketball, NCAA, and NBA. As a result, after a few months of release, Adidas Superstar reached a remarkable revenue and then became legendary among top sellers of Adidas.
It can't be denied that Adidas successfully transformed the shoe with protective features that would indirectly contribute to the growth of sneaker culture thanks to its technical advancements. By the mid-'80s, Adidas Superstar became a signature fashion in the public, especially among hip-hop artists and singers.
Overview Of Adidas Stan Smith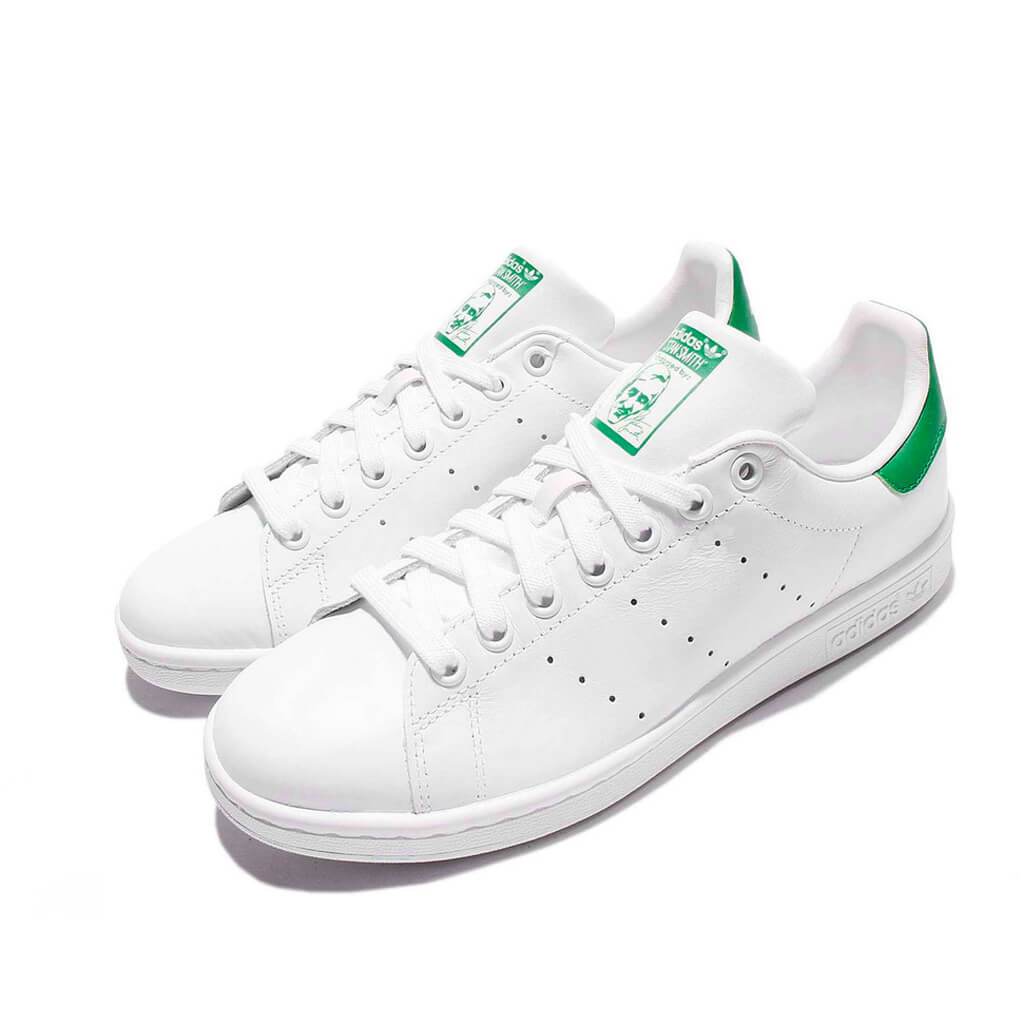 >> Be fashionable with Stan Smith and receive a bargain with Adidas discount
Adidas made Stan Smith debut in 1971, 3 years later than the Superstar model. It is an appreciation to the winner Stan Smith who is the champion in the 1971 US Open and 1972 Wimbledon.
It was first introduced as an innovative tennis shoe then quickly rewrote the legendary in revenue and became Adidas's all-time best-seller. In meanwhile, due to the simplicity but timeless fashion look, Adidas Stan Smith made it the top fashion iconic need to have for everyone.
With a signature of fine white leather and contrast of green embellishments and perforation stripes, the release of Stan Smith brought a new wind to shoe design with hundreds of shoe brands imitating it.
Adidas Superstar Vs Stan Smith: What Are The Differences?
Features

Adidas Superstar

Stan Smith

Design

Adidas Superstar is a perfect example of a low-top sneaker with three stripes and two rows of punched lines as ventilators

Stan Smith has a typical feature of the new design without three stripes signature but only three rows of punched perforations instead

Materials

Most versions of Adidas Superstar are made from pure leather

New versions of Stan Smith models are made from synthetic leather. Some models are still made from pure leather

Size

Modern Superstar models have become tighter as a result of a series of changes, so you'll need to size up.

The toe cap makes Adidas Superstar tighter

Stan Smith size seems to be larger than the Superstar model so it would be better if downsize than regular size

Color

Adidas Superstar comes with white leather and three stripes and an Adidas logo on the tongue and heel.




Superstar models have more options for color than Stan Smith except for its classic one.

Stan Smith has its signature in an all-white top without three stripes.

Waterproofing

Adidas Superstar isn't made for waterproof purpose

The new release of GORE-TEX inner lining made the Stan Smith model different with waterproof material

Insoles

Adidas Superstar is designed for thin sock liner but still remains the soft feeling

Stan Smith version is better for sports socks with a thicker liner which is the best for activity
Adidas Superstar Vs Stan Smith: The Similarity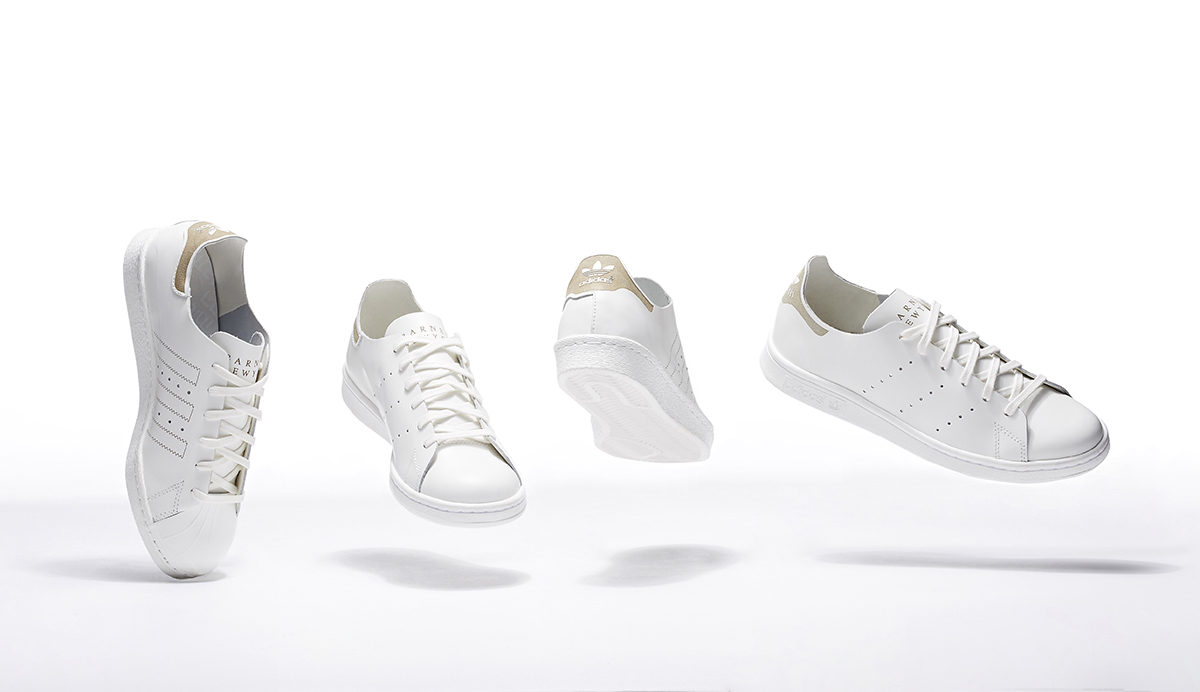 Both Adidas Superstar and Stan Smith are featured with high-quality material and technology advances that bring a comfortable feeling to users but still maintain a flawless look. The outsoles and insoles of Adidas' Superstar and Stan Smith shoes are extremely flexible and suitable for a variety of situations. These sneakers are comfy for regular use, whether you're playing tennis or just walking around the streets.
In addition, Adidas' Boost technology is featured in the most recent editions of both Stan Smith and Superstar shoes.
The midsole is made from tightly packed thermoplastic polyurethane cells that stretch and produce air bubbles. As a result, anyone who chooses to wear Adidas Superstar or Stan Smith can have the best experience in daily activity without losing any power.
Read more:
>>Guide To Choose The Right Adidas Size Shoes For Your Kid
>>Buying Wisely With Adidas Jersey True Size | Buying Guide
Verdicts: Who Is the Winner?
If Adidas is your preferred choice when looking for a pair of shoes, Adidas Superstar and Stan Smith might be the "must-have" item recommended by almost all influencers all around the world. Through the comparison above, we hope that you have a decision for yourself which is the best suit for you. No matter what you choose, Adidas shoes will provide a soft feeling from year to year.