Top 15 Most Expensive Nike Sneakers Of 2020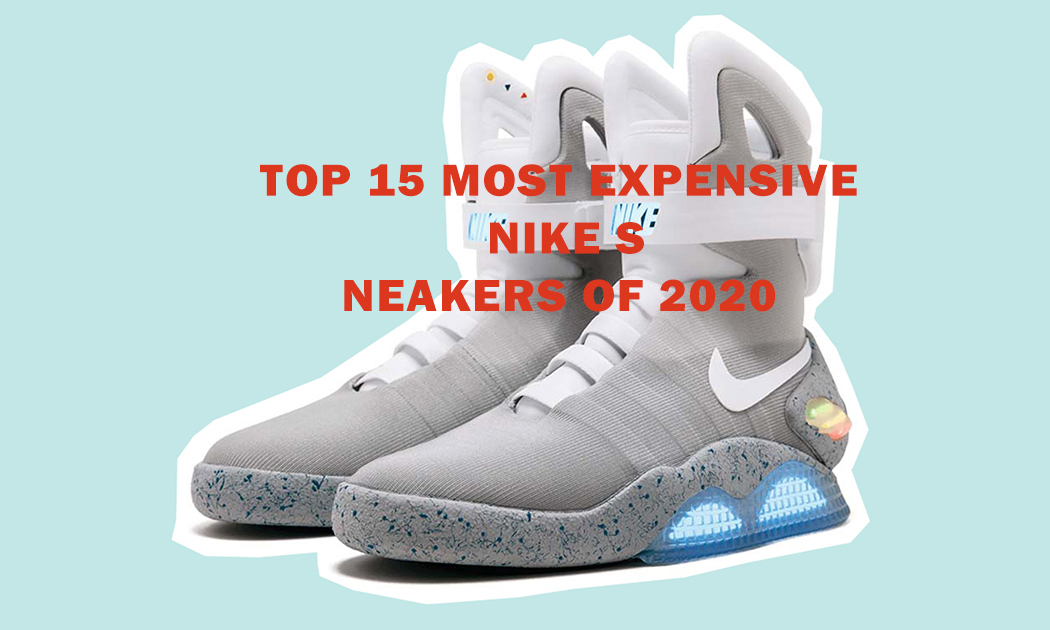 Though 2020 is a pandemic time for all of the people around the world, it can't prevent people from hunting all of their favorite sneakers. Due to the high demand but limited, the price of sneakers is on an upward trend, some items are sold at a price that you've never seen in your life. Below is the list showing the top 15 expensive sneakers globally as of 2020 collected by FindCouponHere.Com.
15. Nike Air Max 97 MSCHF x INRI Jesus Sneakers - $4000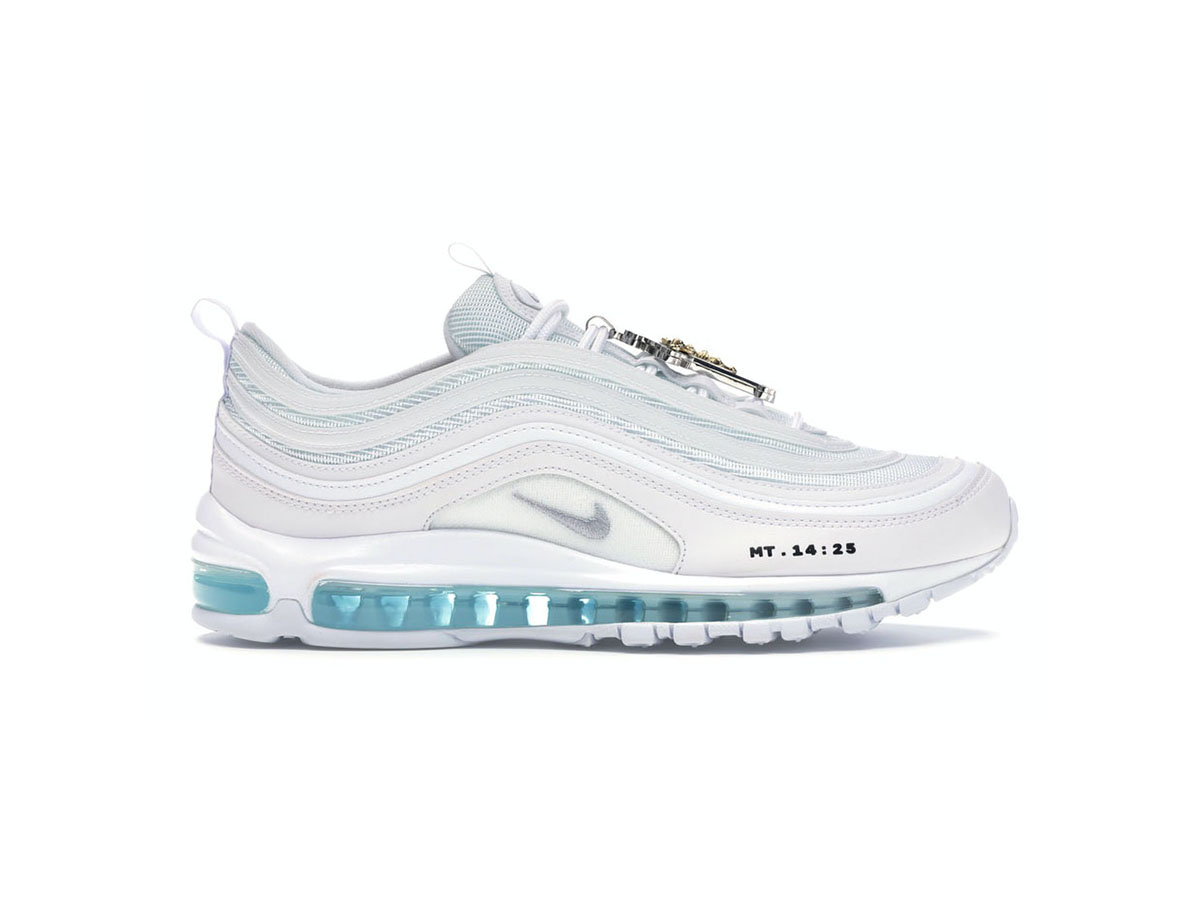 In 2019, one of the most divisive models, which deservingly earns a place on this list, was released. This Nike Air Max contains 60ml of water from the Jordan River making its incredible signature.
Every single pair, which retailed for $1,425, was quickly snapped up, and this sneaker went on to sell for upwards of $4,000 on StockX.
14. Air Jordan III OG – $4,500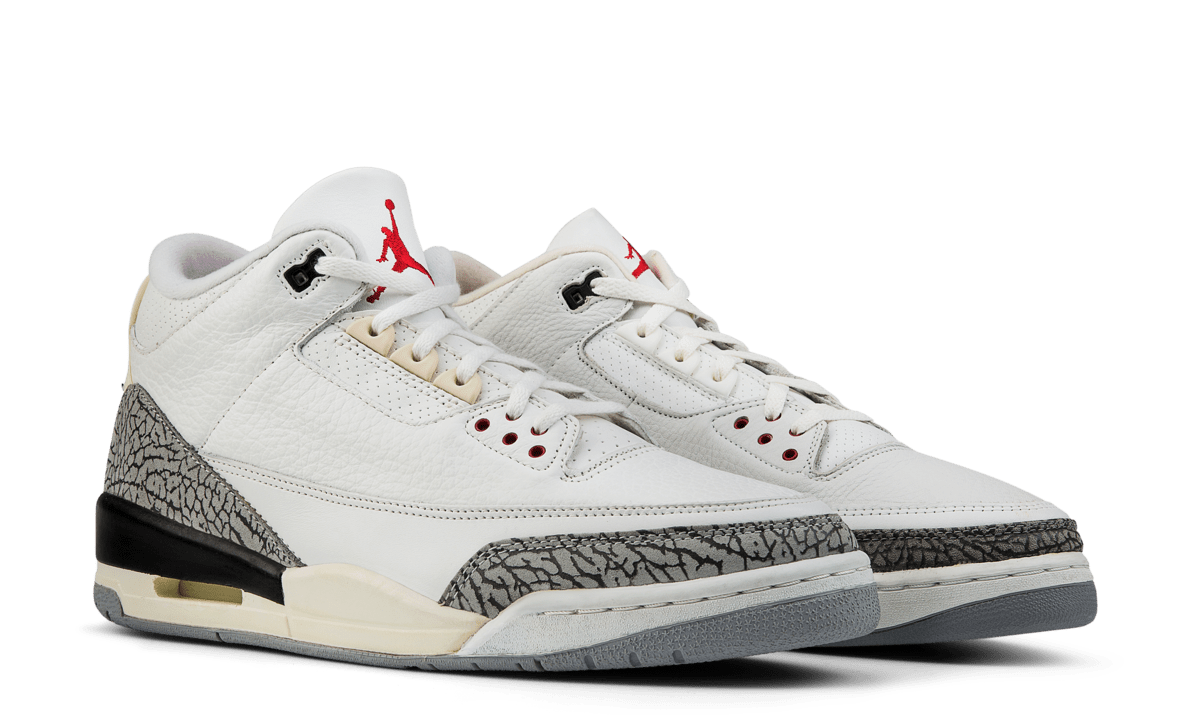 The Air Jordan III OG's are at the top of our list of the most expensive sneakers ever.
This sneaker is one candidate in this top expensive list because Michael Jordan wore them when he slam-dunked Dominque Wilkins, which increased the value of the sneakers.
There have been numerous duplicates since then, although the first editions are more valuable.
So, if you come across a pair, keep them!
>>> Click here to see more deals from Nike
13. Cactus Plant Flea Market Nike Dunk Low - $4,850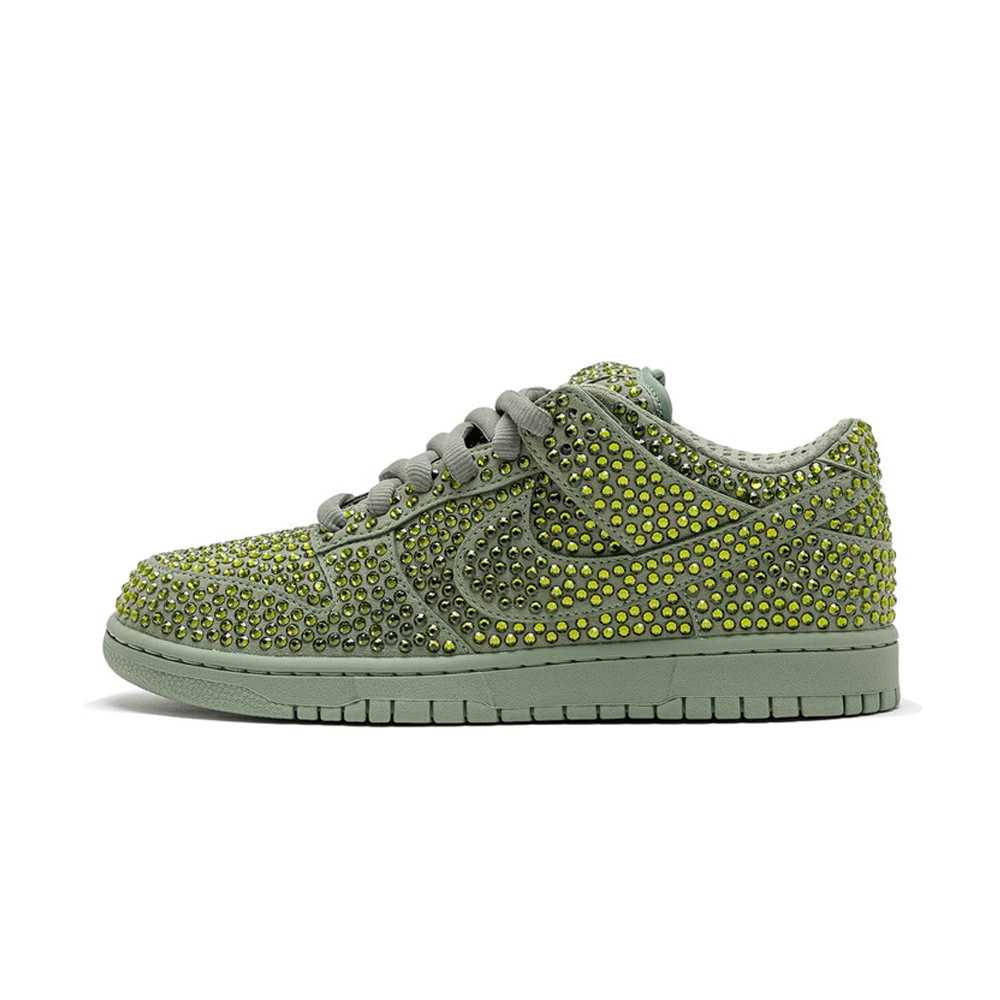 Another item we put on this list is Cactus Plant Flea Market Nike Dunk Low released at a reasonable price but then becoming an expensive sneaker on the secondary market. It's nevertheless surprising that the simple $100 basic color of this retro staple are now having a value upwards of $400
It's even more surprising that adding the name of Cactus Plant Flea Market and a slew of Swarovski crystals gets the price up to this level - $4850.
12. Jordan 1 Retro Low X Dior - $5623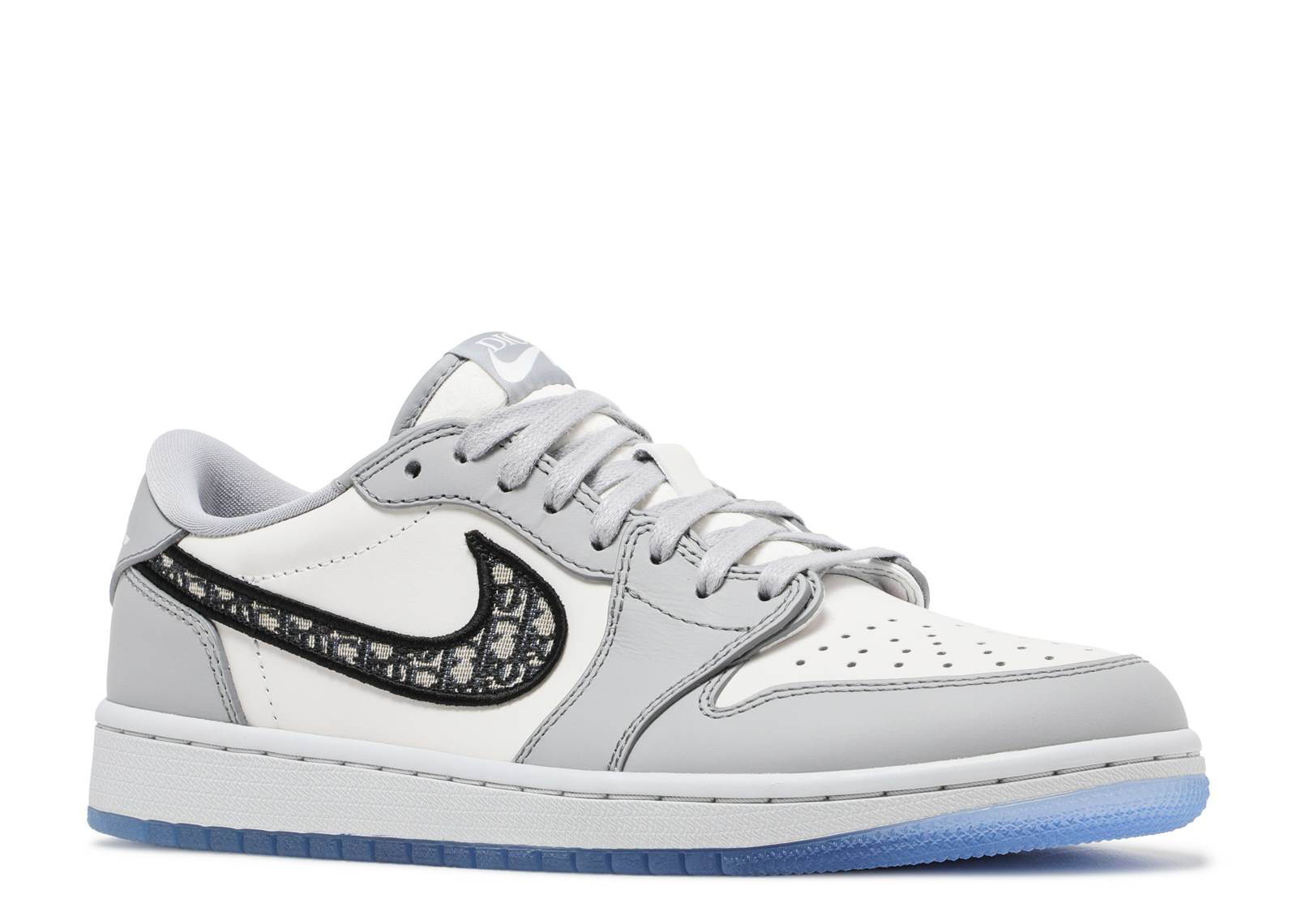 The reason why this item is listed as the top item having high value is its price in the secondary market. Since the first release with a retail price of $2000, Jordan 1 Retro Low has caught a lot of attention from customers due to the collaboration with Dior and then the price is surprisingly sold upward to $5623.
11. Nike Foamposite One - $6000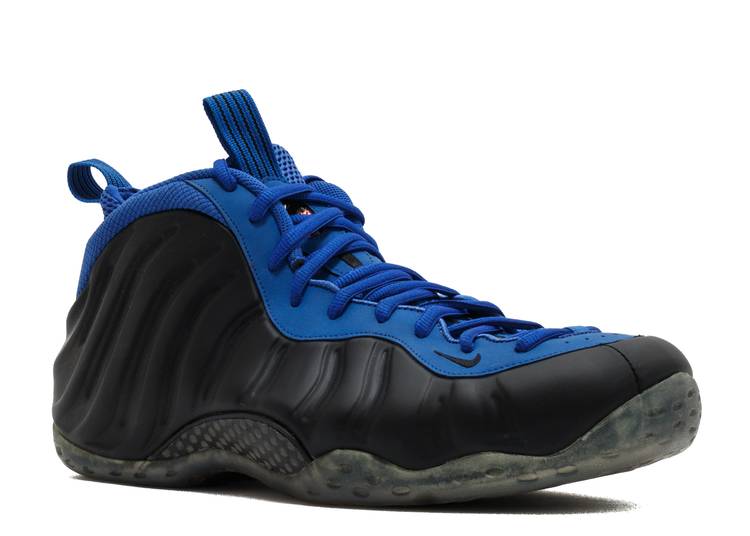 Released in 1997, Nike Foamposite One totally should be on this list. Its unique colorway and popularity among ballplayers spurred sales and caused it to sell out quickly.
The Foamposite is still a very popular shoe, with new colors being launched on a regular basis. The older styles, on the other hand, receive the most attention.
10. Nike Yeezy 2 Red October - $7500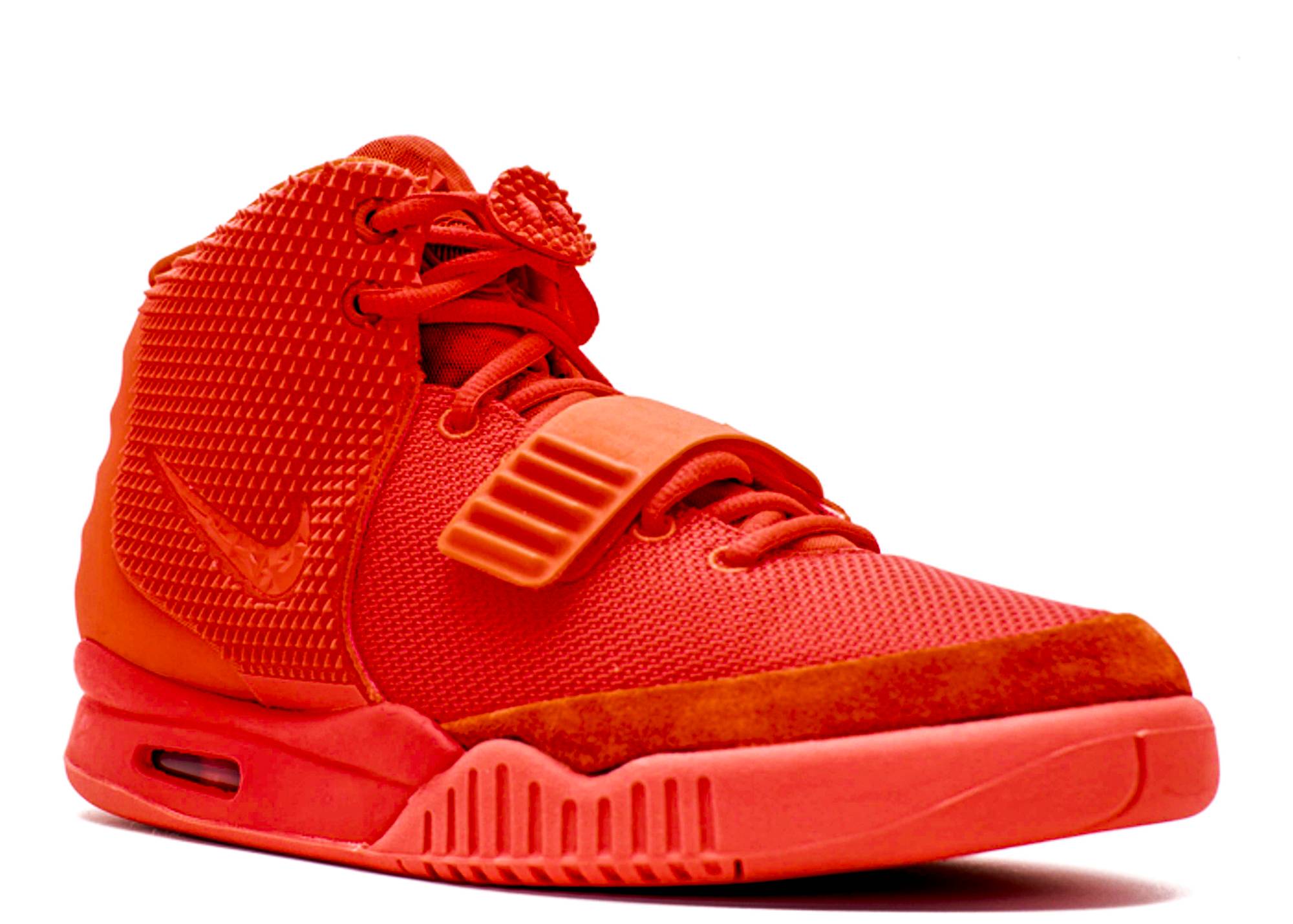 The renowned Yeezy shoes were formerly produced under the Nike brand before Kanye West signed with Adidas which made Yeezy famous as Adidas brand name.
It first seemed that Red Octobers would never be published in the market. But they were and even became one of the expensive models of Nike - $7500 or even more in the secondary market.
9. Jordan 1 Retro High X Dior - $8243
When mentioning Jordan 1 Retro Low which is a result of the collaboration with Dior, we can't skip its Jordan 1 Retro High version that now is sold at an amazing price up to $8243. And sometimes you can find someone who trades this version at a price of $29000 in the secondary market.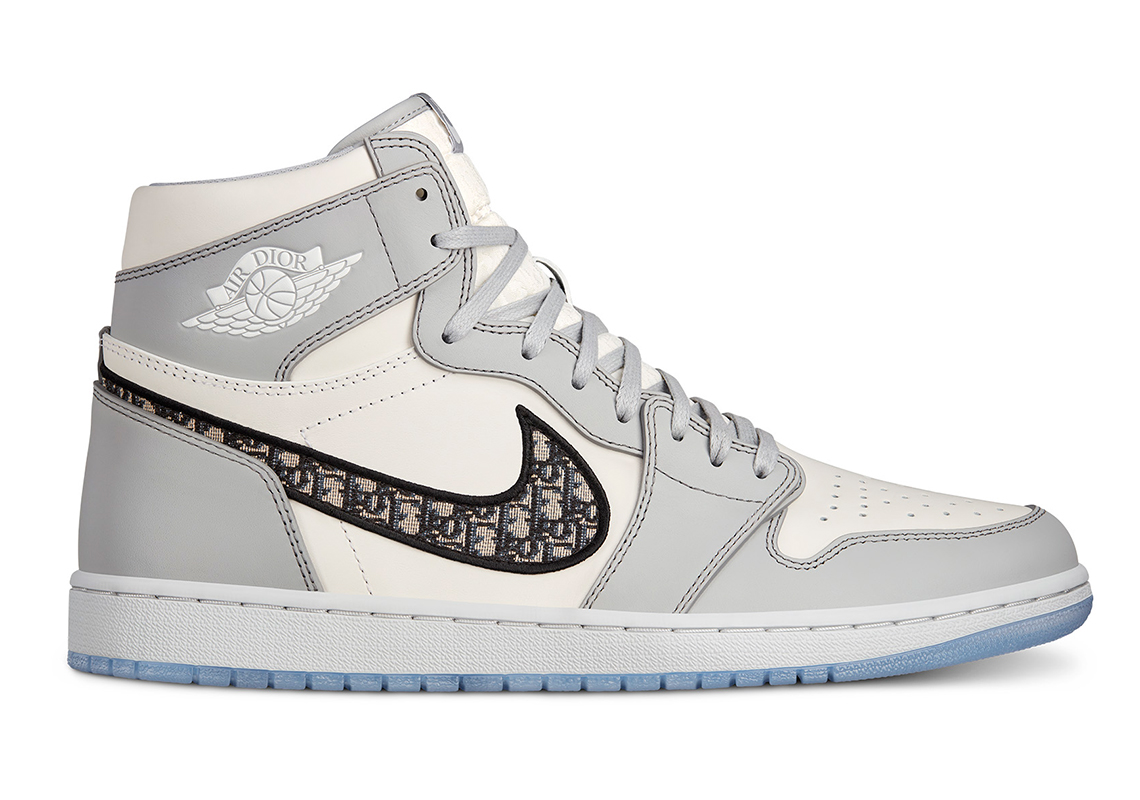 8. Jordan Kobe PE Pack 3/8 - $15,790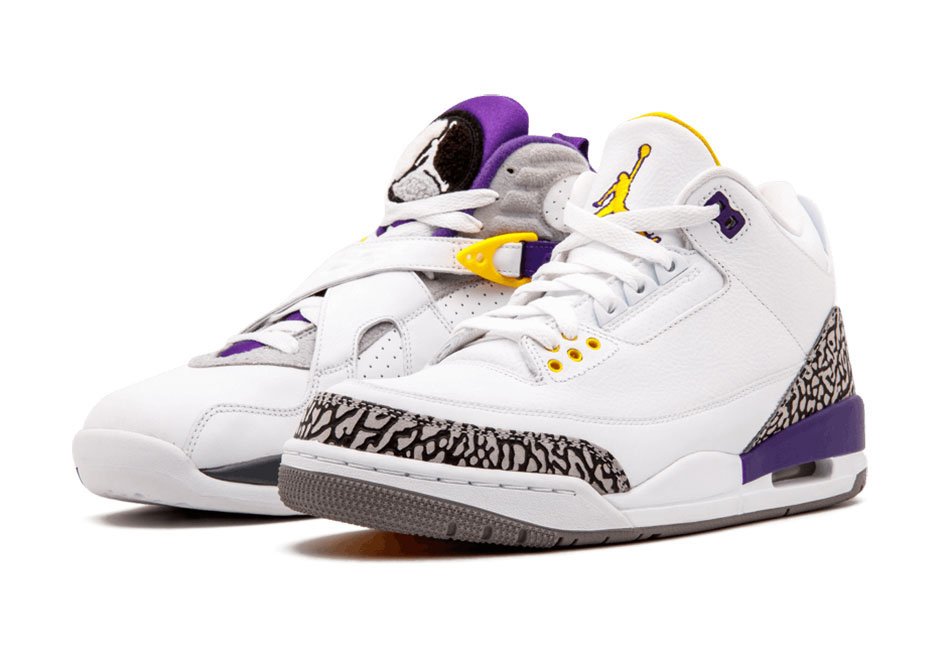 On February 14, 2016, the Jordan brand unveiled these limited-edition Jordans to honor basketball superstar Kobe Bryant. The colors of the Los Angeles Lakers are featured on these sneakers, which pay homage to Bryant's 20 years in the NBA.
After the tragic death of Kobe Bryant in January, according to Amir Azarcon, The RealReal's sneaker and streetwear specialist, this limited edition pack became even more popular.
7. Jordan 11 Retro Premium Derek Jeter - $23,000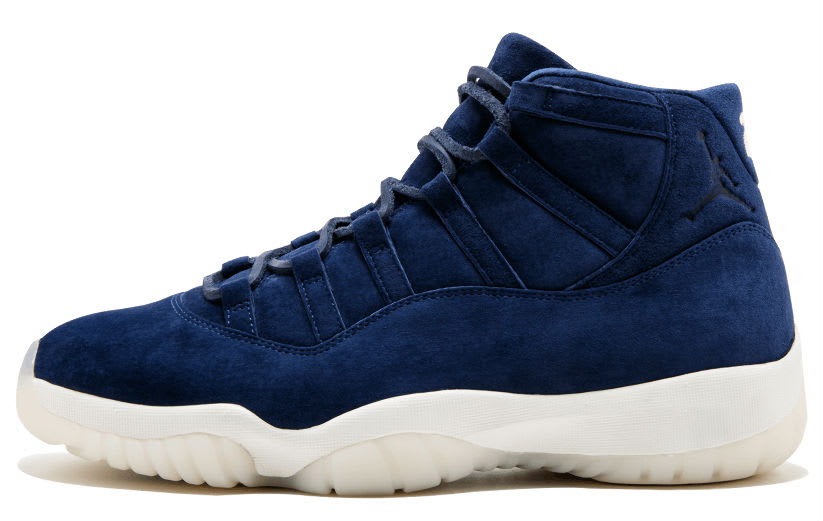 These premium sneakers were created in collaboration with Air Jordans by the former professional baseball player turned businessman and CEO. The trainers are Yankee blue in color, made of suede, and feature Jeter's jersey number embroidered on the heel.
6. Jordan 4 Retro Eminem Carhartt - $25,000
For the first time, one of the world's most well-known rappers appears on our list - Jordan 4 Retro Eminem Carhartt. The fact that these sneakers are so limited – only 23 pairs were created in 2017 – is most likely what makes them so pricey.
5. Nike Dunk SB Low Yellow Lobster - $37,567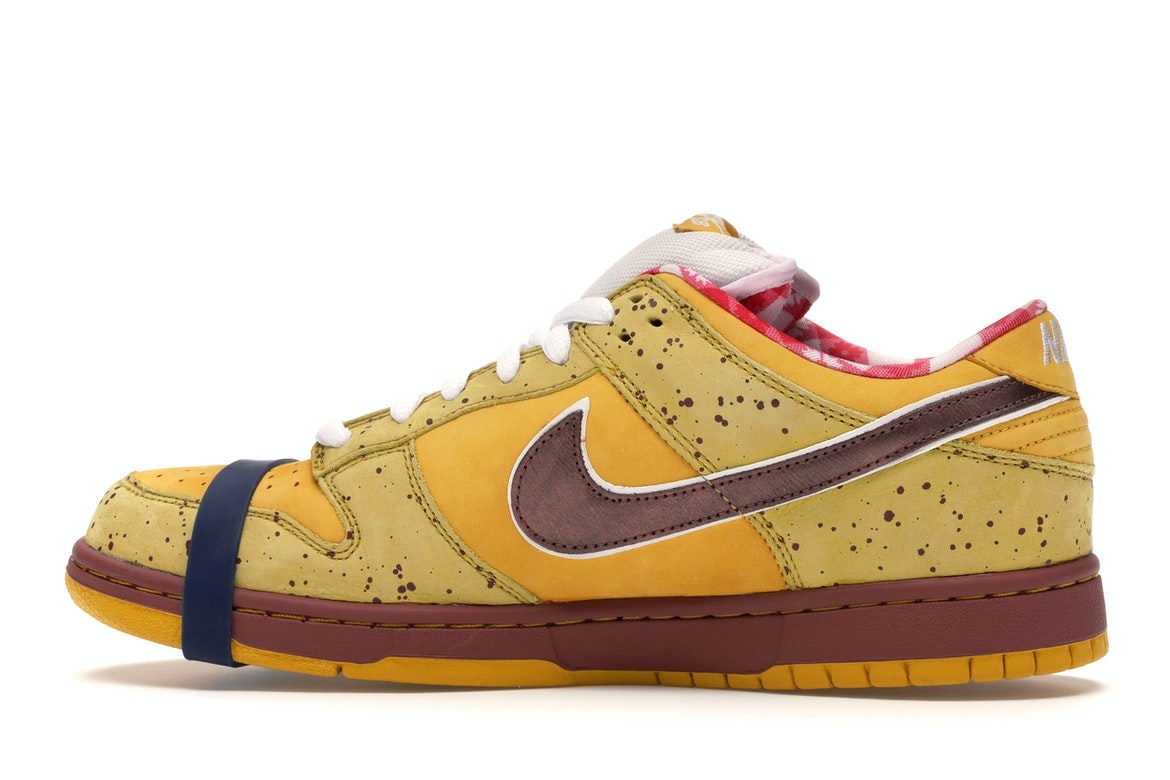 With the price of $37,567, Nike Nike Dunk SB Low Yellow Lobster is deserved to have one position on our list. Due to its rare - only 34 pairs of shoes were released in the market, the price of this model is incredibly increasing.
4. Nike Dunk SB Low Staple NYC Pigeon - $49,000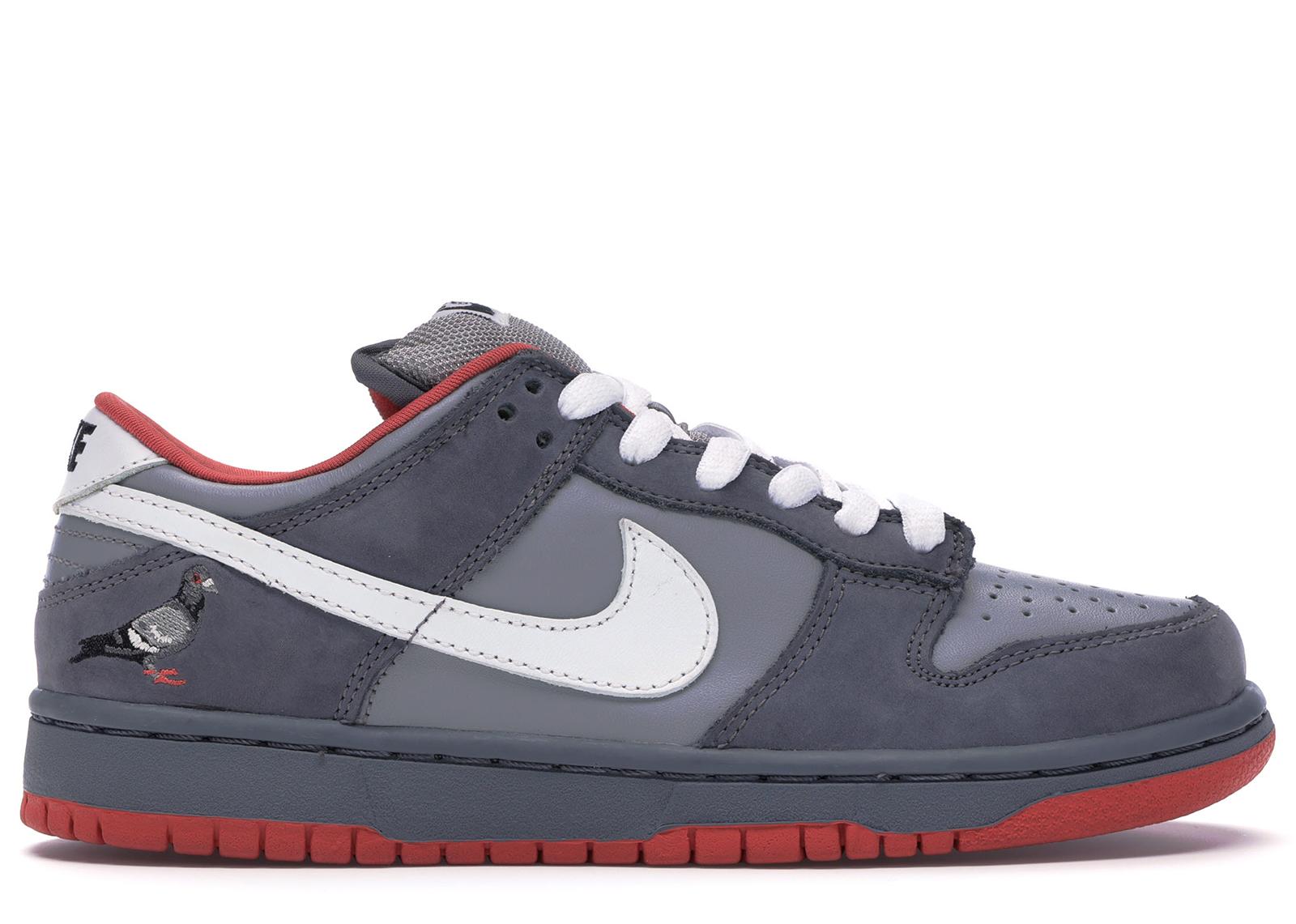 You're staring at one of the most well-known "Dunks" of all time. When they were first announced in 2005, lines formed outside designer Jeff Staple's New York store, and it appeared that people were eager to have a free-for-all for each of the 150 pairs — the situation became so tense that the cops were called in to keep an eye on things. Since then, the Nike Dunk SB Low Staple NYC Pigeon's price has risen sharply.
3. Nike MAG Back to the Future (2016) - $59,999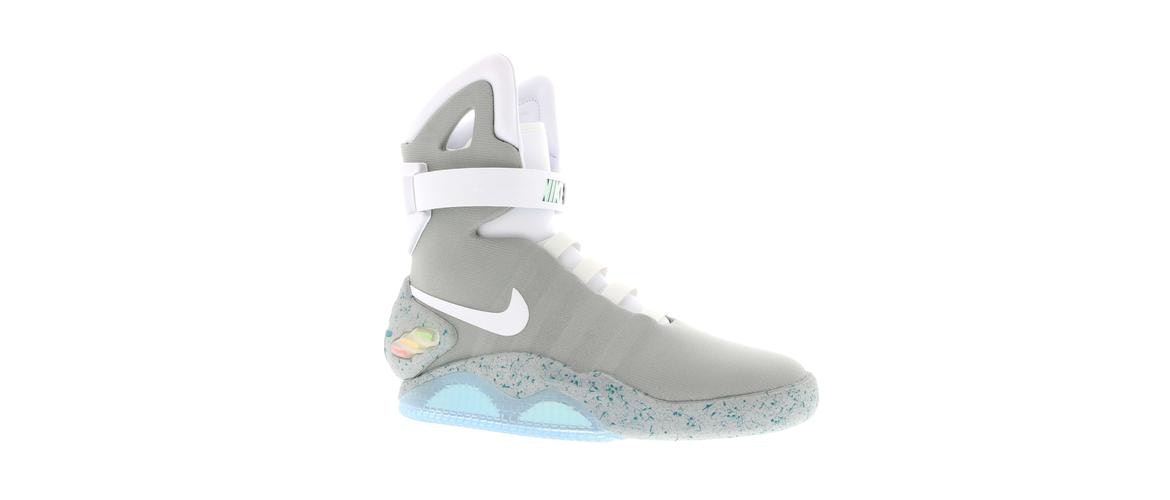 It can't be denied that when making a list showing all of the items sold at a high price, we have listed this item first. With 1500 pairs released in 2011, Nike made the legendary in revenue, and then due to the fans demand, Nike re-released 89 more pairs. Because of the limit, the price is gradually increasing and is now traded at a price of $59,999.
2. Nike Air Jordan 12 - $104,765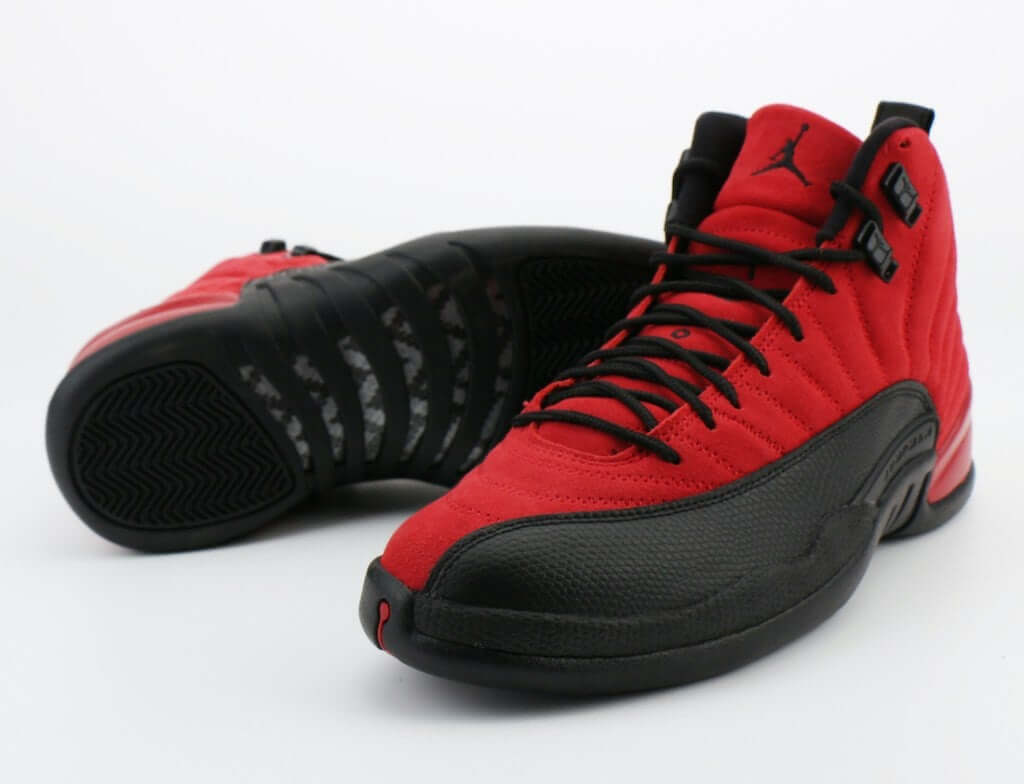 Ranking in the top 2 items that have the most valuable price is Michael Jordan's iconic Air Jordan 12 sneakers which were worn during the infamous "flu game" in 1997. The sneakers then were sold at $104,765 to an anonymous bidder. This pair is certainly one of the rarest sneakers on the earth, and it was formerly known as the world's most costly Nikes.
1. Solid Gold OVO x Air Jordans - $2 Million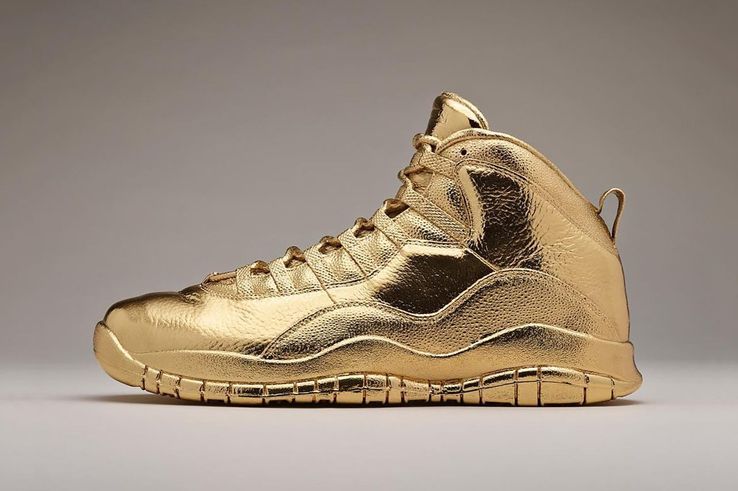 Technically, the most expensive sneaker that ends our list is Solid Gold OVO x Air Jordans which were not formally sold to anyone or even unwearable.
The existence of these custom-made Solid Gold OVO x Air Jordans, which are the most expensive Nike shoes in the world, is thanks to rapper Drake. This is arguably the highest level of bling a person can possess. The pair, designed by artist Matthew Senna and resembling more of a statue than shoes, costs a whopping $2 million.
Read more related articles:
>> Adidas vs Nike: What Is The Difference In Sizing?