Is It Worthwhile to Enroll in Jackson Hewitt Tax Classes?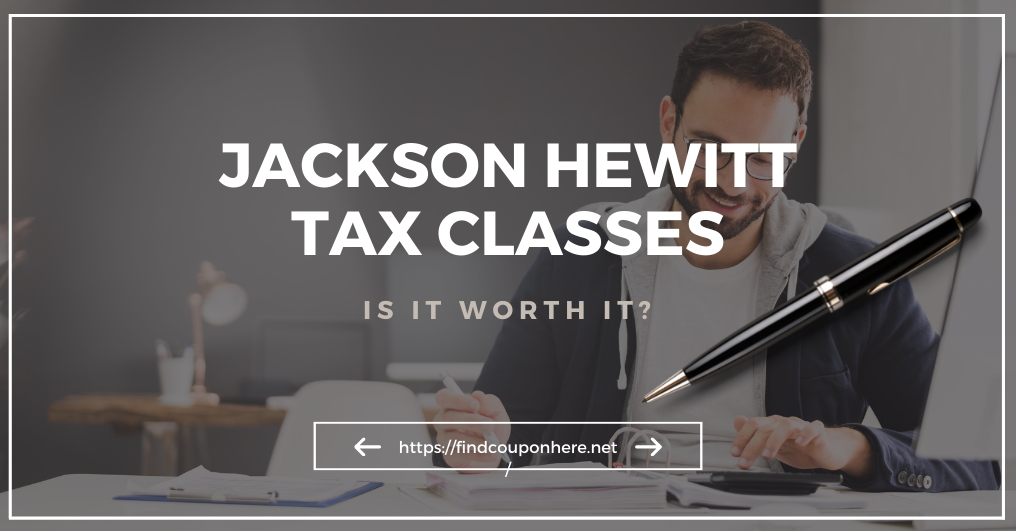 Do you want to learn more about taxes or become a better tax preparer? Are you thinking about enrolling in Jackson Hewitt tax classes, but you're unsure of their quality level? Look no further, this article will give you an overview of the Jackson Hewitt tax course.
Overview of Jackson Hewitt
In 1982, Jackson Hewitt was established as a tax consulting firm. The business has its current headquarters in Jersey City and is well-known for its on-site tax services. 6000 offices make up Jackson Hewitt's vast network, 3000 of which are found inside Walmart shops. Additionally, Jackson Hewitt franchises numerous locations and permits these locations to be independently owned and operated.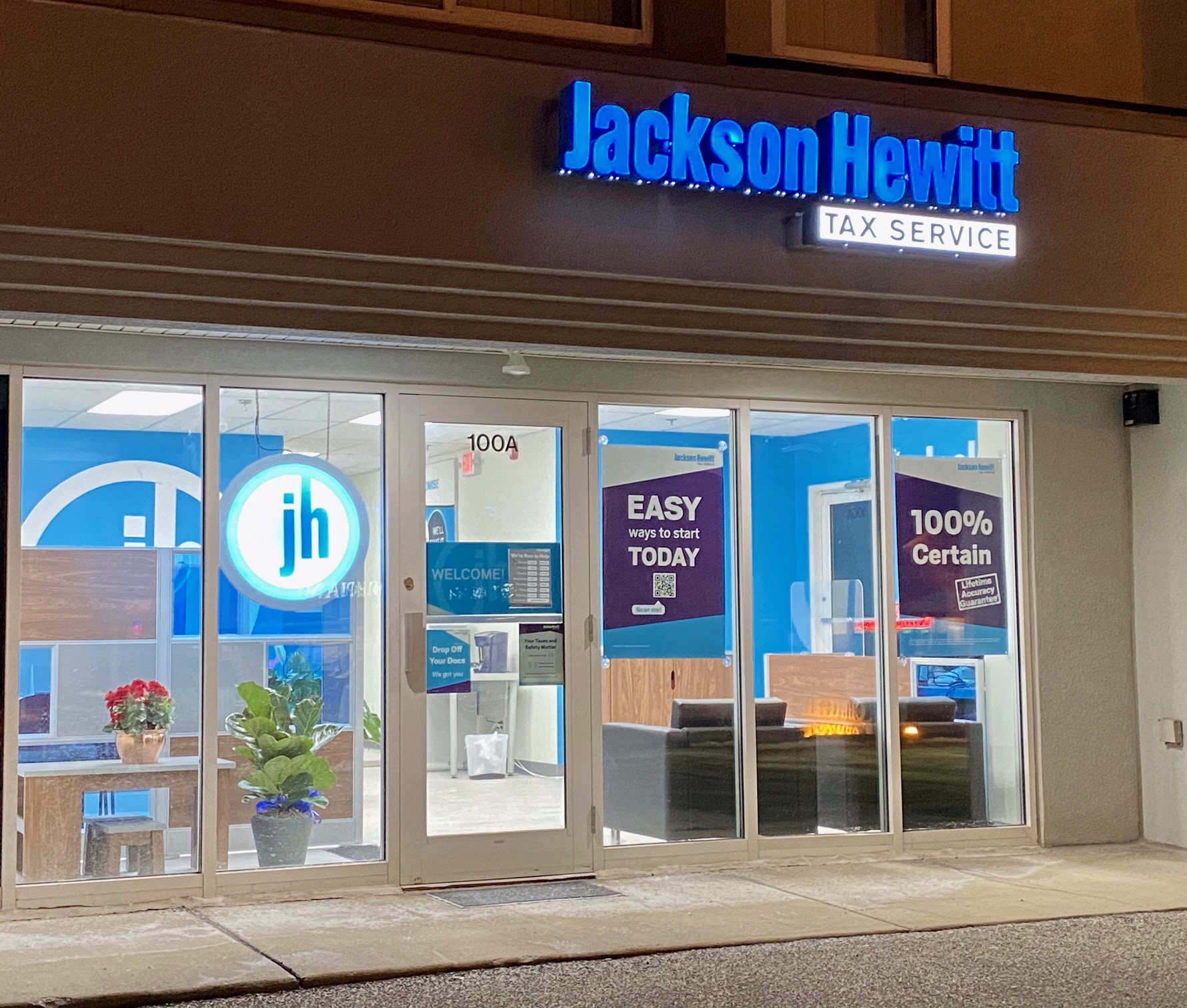 When using the service at Jackson Hewitt, you have the option of visiting the office to meet a tax professional in person or mailing your tax documents to their expert to handle the rest.
At Jackson Hewitt, customers have 3 options to pay their taxes: in person, online on your own, and online with a tax professional.
Course Description Jackson Hewitt Tax Classes
Is becoming a tax preparer your career goal? Or do you want to be a tax preparer with valuable skills that offer great earning potential with flexible hours? Whatever your level of experience, Jackson Hewitt tax classes can be of some help to you.
The Jackson Hewitt tax course is a flexible program. Students can take online or face-to-face classes at more than 6,000 Jackson Hewitt office locations across the country.
If you are in the United States, you can apply online now or at the Jackson Hewitt offices near you.
Requirements for Minimum Enrollment of Jackson Hewitt
Beginners can enroll in the basic income Jackson Hewitt tax course. This course does not require experience, so it is suitable for students. However, many experienced tax professionals also sign up for Jackson Hewitt tax classes. Because the Internal Revenue Service (IRS) is constantly updating new rules and regulations that require tax professionals to be aware of these changes.
So no matter what level you are at, Jackson Hewitt tax classes will definitely help you. Joining the Jackson Hewitt tax course will help you firmly grasp the theories of current tax law and be able to apply them in practice.
In addition, Jackson Hewitt also assists you in taking the IRS Registered Tax Return Preparer Competency Test, and offers a discount when you sign up for the ExamMatrix review class.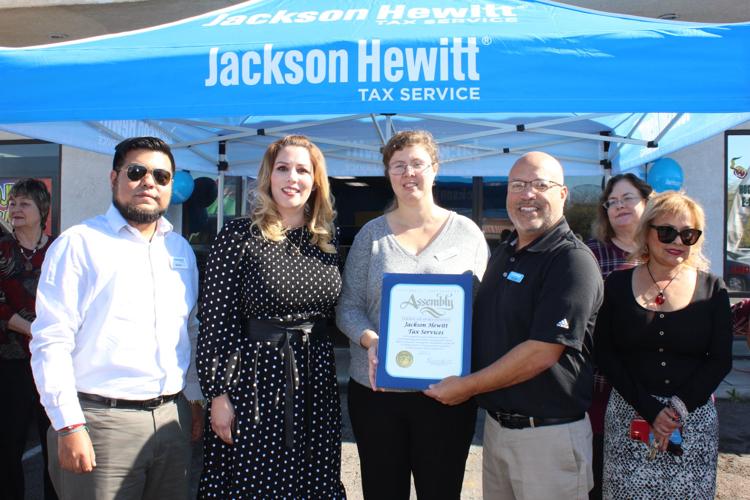 Maximum reward after completing Jackson Hewitt tax classes
To become a tax professional, you must pass the RTRP Competency Test according to IRS rules. Therefore, joining Jackson Hewitt tax classes can help you. And of course, Jackson Hewitt's classes are all IRS accredited.
After completing the Jackson Hewitt tax classes you can add them to your continuing education portfolio. And even, if your qualifications are good, you can work for Jackson Hewitt right after completing the course here.
Benefits of Jackson Hewitt tax classes
- Tax Education for Any Levels:
Jackson Hewitt offers a Basic Tax Preparation Course for beginners to build a strong foundation for the tax preparation industry.
Jackson Hewitt also offers Intermediate and Advanced courses for experienced tax preparers.
- Increase your income with great earning potential
The valuable skills that tax preparers learn at Jackson Hewitt can bring them great income because of the high demand in the tax preparer labor market.
- The class schedule will be flexible
You can join Jackson Hewitt tax classes in 3 ways (online, instructor-led classes or a combination of both)
- Get a record of completion after completing the course
Students may receive a Record of Completion from the IRS when they complete the IRS Requirements for the Annual Filing Season Program (AFSP).
How much did Jackson Hewitt tax classes cost?
The full Jackson Hewitt tax classes cost $299. Books and supplies are included with this price. You will also get full access to Jackson Hewitt's online course when you sign up for Jackson Hewitt tax classes. For starters, you'll have an $80 payout followed by 3 $73 payments throughout the class.
Jackson Hewitt tax classes is it worth it?
When ask people who attended Jackson Hewitt tax classes how they paid for their training, most people said, Those are Jackson Hewitt tax classes free. Why are there so many Jackson Hewitt tax classes reviews free classes, when you'll have to pay to take the class?
The reason here probably comes from the benefits that Jackson Hewitt tax classes bring. Jackson Hewitt's students think that they pay less than the useful knowledge they learn. They consider it a worthy investment in their personal and professional growth.
Conclusion
In this article, we have listed the benefits that you get when you join Jackson Hewitt tax classes. That partly answers the question of whether these classes are worth taking. Hope you soon become a tax preparer and achieve your goals.