What Makes Ethan Allen Furniture Differ From Pottery Barn?
Nowadays, it is so easy to find a furniture store to shop for any new furniture and decor with diverse styles to choose from. Have you ever shopped at Pottery Barn and Ethan Allen? Although these are two different home furnishing brands, they offer a variety of similar products. While Ethan Allen specializes in unique, handcrafted designs and offers a dining room, bedroom, living room, and patio suites to complement a wide range of decor styles, Pottery Barn has a solid reputation as one of the greatest furniture companies for the mid-range and upmarket market. To make this topic clear, we provide a detailed comparison between Ethan Allen vs Pottery Barn in terms of prices, quality, design, style, and durability.
Brief Introduction To Ethan Allen
Ethan Allen Interiors is a furniture retailer based in the United States with locations in Canada, Europe, the Middle East, and Asia. Nathan S. Ancell and Theodore Baumritter, two brothers-in-law, formed the company in 1932. It is regarded as one of the country's largest furniture manufacturers. The company sells a large range of high-end sofas, sectionals, loveseats, recliners, and armchairs. They offer a wide range of products for various rooms in the house, including dining room and bedroom furniture, as well as home accessories, in addition to living room furniture.
Brief Introduction To Pottery Barn
Pottery Barn is a well-known home furnishings and decor business with locations all across the United States. Pottery Barn is a division of Williams-Sonoma Inc., which also includes the sub-brands Pottery Barn Kids, Pottery Barn Teen, and PB/Apartment. They are known for their upmarket designs and high-end prices. This is a well-known American home furnishings retailer with over 200 locations in the United States, Canada, and other countries.
Ethan Allen Vs Pottery Barn: Where Are Their Furniture Made?
Ethan Allen items are made in North America in 75 percent of cases. Imported products for the Ethan Allen firm are made specifically for Ethan Allen and only to Ethan Allen's specifications. Furthermore, Ethan Allen is responsible for the whole design and engineering of these goods. It serves the market through its 300 furniture stores in the US and other nations around the world.
Pottery Barn furniture is both imported and manufactured in the United States. Customizable and made-to-order upholstered components, such as couches and sectionals, are available from their North Carolina production facility. Other pieces are imported from skilled international artists in Asia and South America. This brand has about 200 locations across North America.
Ethan Allen Vs Pottery Barn: Feature And Quality
Unlike other home furnishing retailers or other furniture stores, Ethan Allen offers your own customized furniture and you can be advised by professional designers. Surprisingly, 70% of the company's items are customized in terms of finishes and color. In addition, practically all of its upholstered furniture can be personalized. Ethan Allen's couches, sectionals, seats, and recliners are elegant, long-lasting, and made with high-quality craftsmanship in North America. The main drawback is that the opulent appearance and long-lasting comfort come at a relatively hefty cost.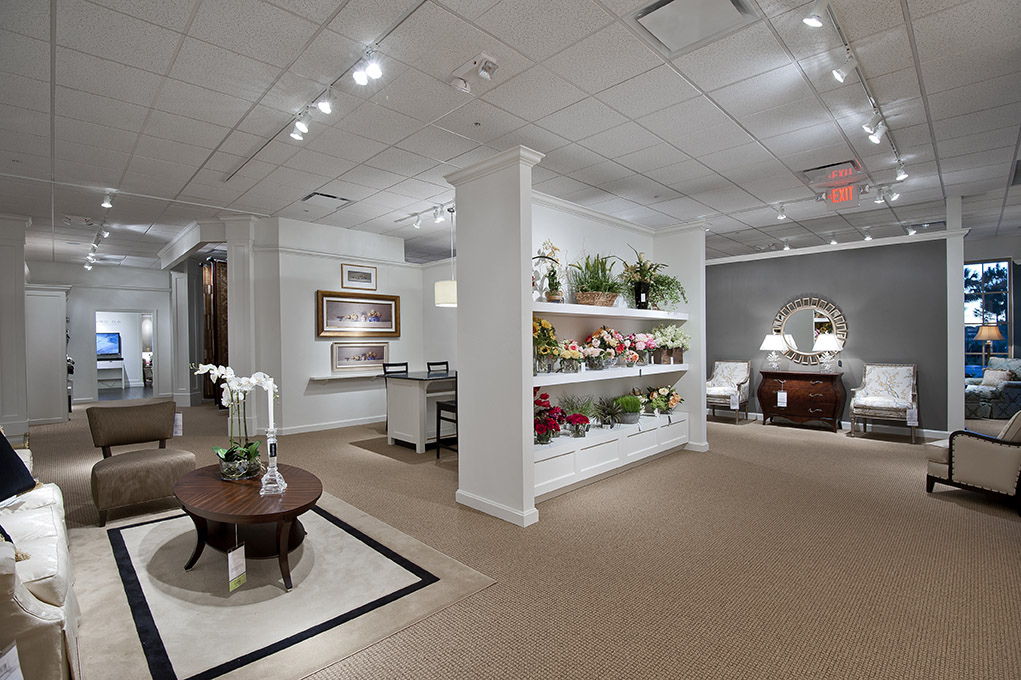 Most Pottery Barn furniture is made from materials such as engineered woods, medium-density fiberboard, kiln-dried woods, reclaimed woods, synthetic fabrics, organic cotton, natural linen, and more. Pottery Barn, like sister brand West Elm and parent firm Williams-Sonoma, offers up-to-date, luxury furniture for the modern home. There is something for everyone, with selections for apartments, kids, teens, and infants.
Ethan Allen Vs Pottery Barn: Price
Pottery Barn sofas can cost anywhere from $500 to $10,000. As you get closer to $10,000, washable slipcovered sofas, as well as sofas with premium performance fabrics and top-grain leather upholsteries, become more common. Pottery Barn's famous selection of sectionals, many of which are manufactured to order, is also available in high-priced sofas.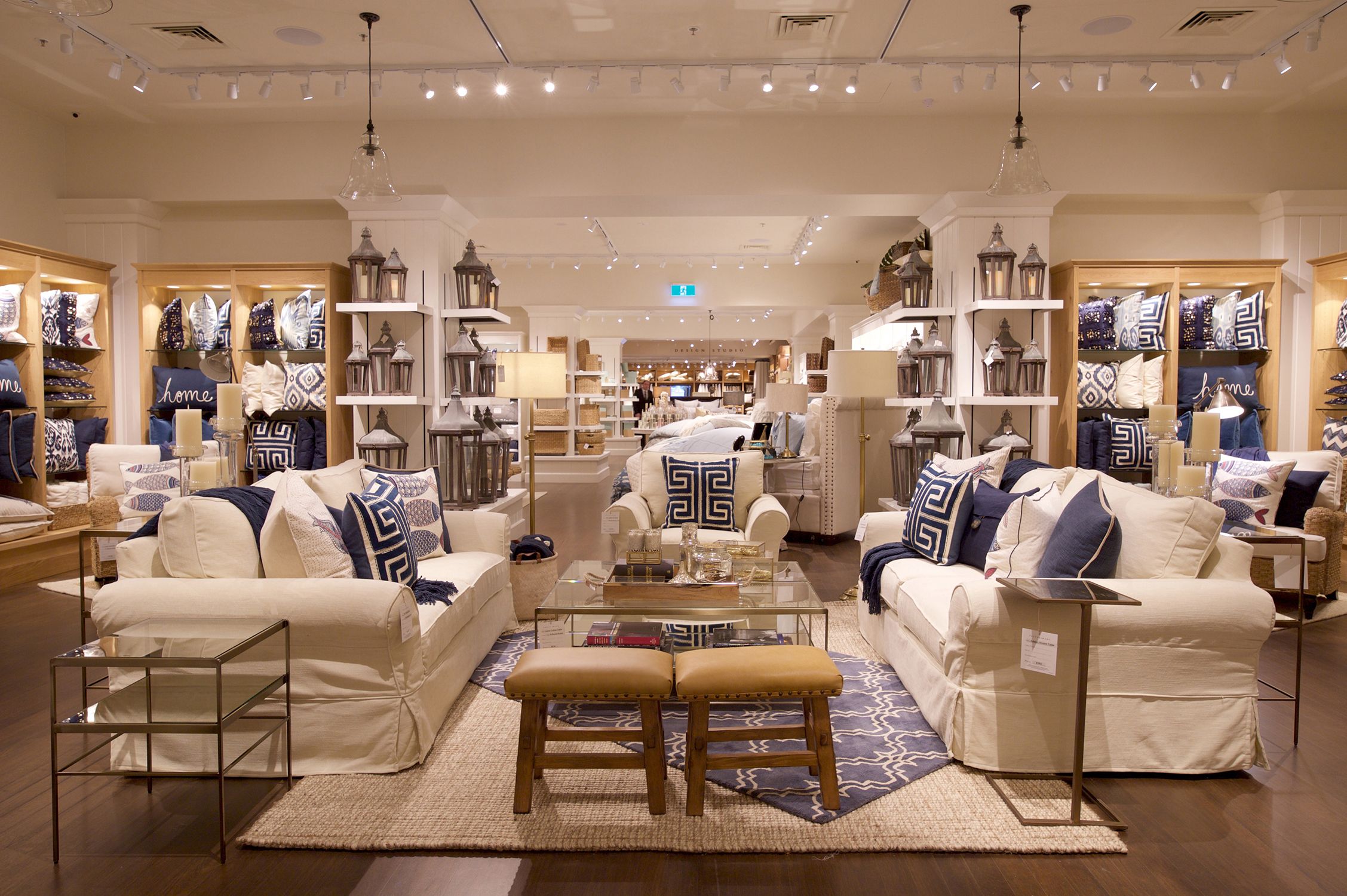 Many people suppose that the prices of Ethan Allen furniture are so expensive, even overpriced. The company sells a large range of high-end sofas, sectionals, loveseats, recliners, and armchairs. The higher the price, the better the product. And finding a cheap sofa from Ethan Allen is not difficult.
To make sure which item is more worthy to buy, you can choose two similar products in terms of price, durability, design, and size from these two brands to make a comparison and make your final decision.
Ethan Allen Vs Pottery Barn: Delivery
Shipping and delivery times can differ. In-stock furniture may take 3 to 4 weeks to arrive after the order is placed. Custom made-to-order furniture, on the other hand, can take up to two months to arrive. Pottery Barn, like other high-end furniture stores, offers white glove delivery services.
Custom pieces from Ethan Allen can take up to 30 days to arrive. This is substantially longer than Allform, Article, Burrow, and Lovesac's shipping windows. Within the contiguous United States, standard delivery takes 6-8 weeks. Ethan Allen has exorbitant delivery prices. You could end up paying $199 for the delivery of your new sofa.
Ethan Allen Vs Pottery Barn: Pros And Cons
Also read:
>> What Are Differences Between West Elm Vs Pottery Barn Furniture?
>> A Final Comparison Of Crate & Barrel Vs West Elm Home Furniture
>> Crate & Barrel Vs Room And Board Home Furniture Brands Compared