Fair Harbor Swim Trunks Review - Best Swimwear For Men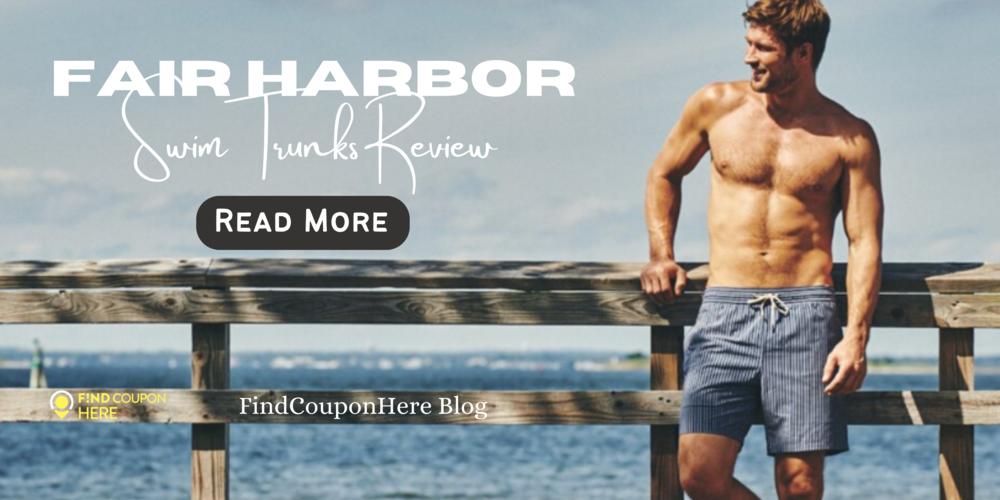 Fair Harbor is a swimwear and clothing brand for everyone. Their clothing is made from recycled materials, and to date, they have upcycled over 27 million plastic bottles. In this Fair Harbor swim trunks review, FindCouponHere Blog will give you an overview of the company, its products, and more to help you decide whether you should take the plunge and purchase their products.
Overview of Fair Harbor
Fair Harbor is a clothing company founded by Jake and Caroline Danehy, a brother and sister duo. They have always had a deep appreciation for the ocean as a result of growing up in a barefoot community. Jake and Caroline decided to do something about the rapid increase in plastic waste along the seashore after noticing it.
Fair Harbor was born after several discussions. The millennial co-founders discovered that they could make new swimwear from recycled plastic. Their signature swim trunks are made from polyester yarn shredded from recycled bottles.
Is Fair Harbor's Clothing Good?
Fair Harbor has always done its best to give customers what they want without harming the environment since day 1. Along with the traditional men's swim trunks, the company also offers adult and child beachwear, as well as casual clothing such as T-shirts, hoodies, and pants.
According to the Fair Harbor Clothing Reviews on their website, when compared to other competitors, the company is a high-performing brand within its category. The company offers a complete line of fashionable and environmentally friendly swimwear made from unique materials. Their products meet every requirement on the swim trunks review checklist.
Before we get into more detail on their unique products, we provide a quick overview of some of the brand's pros and cons from the Fair Harbor swim trunks review:
Pros:
Made from recycled plastics with a sustainable and ethical approach

Free returns only in the US.

Less expensive than competing swimwear brands

Available international shipping.

Customers can recycle old bathing suits in exchange for discount codes.

60-day Return Policy.
Cons:
Unresponsive customer support team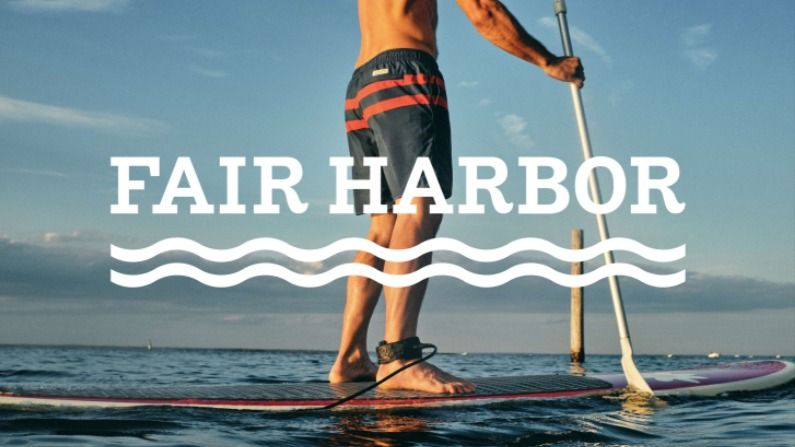 Fair Harbor Swim Trunks Review
People frequently describe the best swim trunks as covering specific areas of a man's body, being as comfortable as possible, and looking good when they come out of the water. Fair Harbor has consistently ranked high on the best bathing suit review list and has nothing but praises on any Fair Harbor reviews page online.
Fair Harbor began by focusing primarily on men's swimwear in its early years. Fair Harbor's first product was men's swim trunks made from recycled plastic bottles. They are claimed to be ideal for swimming, surfing, running, yoga, and other activities. The most distinguishing feature of these shorts that no other competitor on the market has is that they have replaced the uncomfortable mesh lining with an ultra-soft built-in boxer brief which is praised by many customers in the Fair Harbor reviews.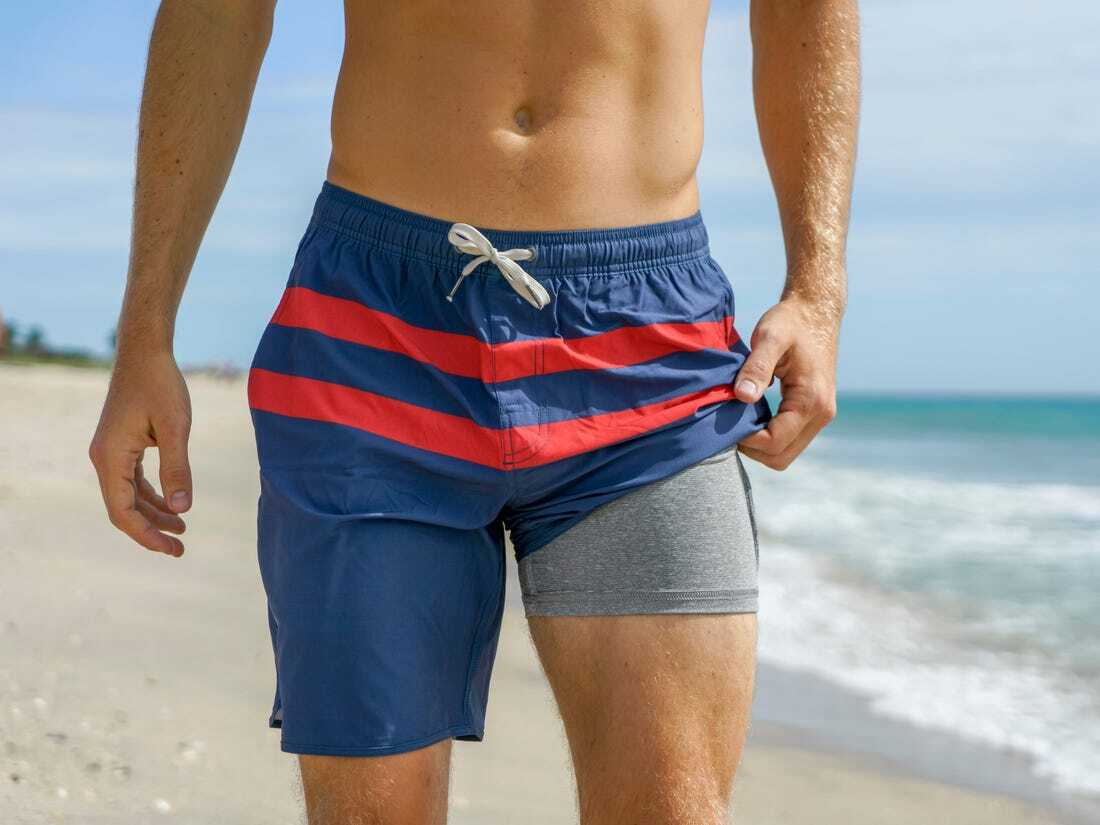 Fair Harbor swim trunks embody the laid-back lifestyle and are not only comfortable but also fashionable. Their categories are diverse in terms of style and color, making them suitable for almost anyone. In addition to the classic styles, Fair Harbor shorts and swim trunks have some cool details like zippered pockets with a key ring, side pockets, a drawstring waist, and a 6 to 7-inch inseam. About this Fair Harbor shorts review, many customers complimented the designs and all the thought Fair Habor brand has put into them. They even stated that they are more than just swimming shorts.
Because the swim shorts are mostly made of polyester, they are super stretchy and easy to move in and out of the water. Because the trunks are made of 80% recycled plastic and 20% spandex and cotton, they can provide extra mobility while surfing. This swim trunk is tough enough to withstand Mother Nature's wrath while remaining soft enough to wear all day.
Fair Harbor vs Birddogs
Fair Harbor's mission is to provide premium products while protecting the environment. Their products are light but still feel solid. When users wear them for activities, games, and water sports, the inner lining adheres to the body to help prevent the outer pants from being displaced. When out of the water, this outer layer clings to the thick but lightweight inner lining to help shape the pants, preventing them from shifting out of place. As the result, in many Fair Harbor swimwear reviews, they are said to be best for underwater sports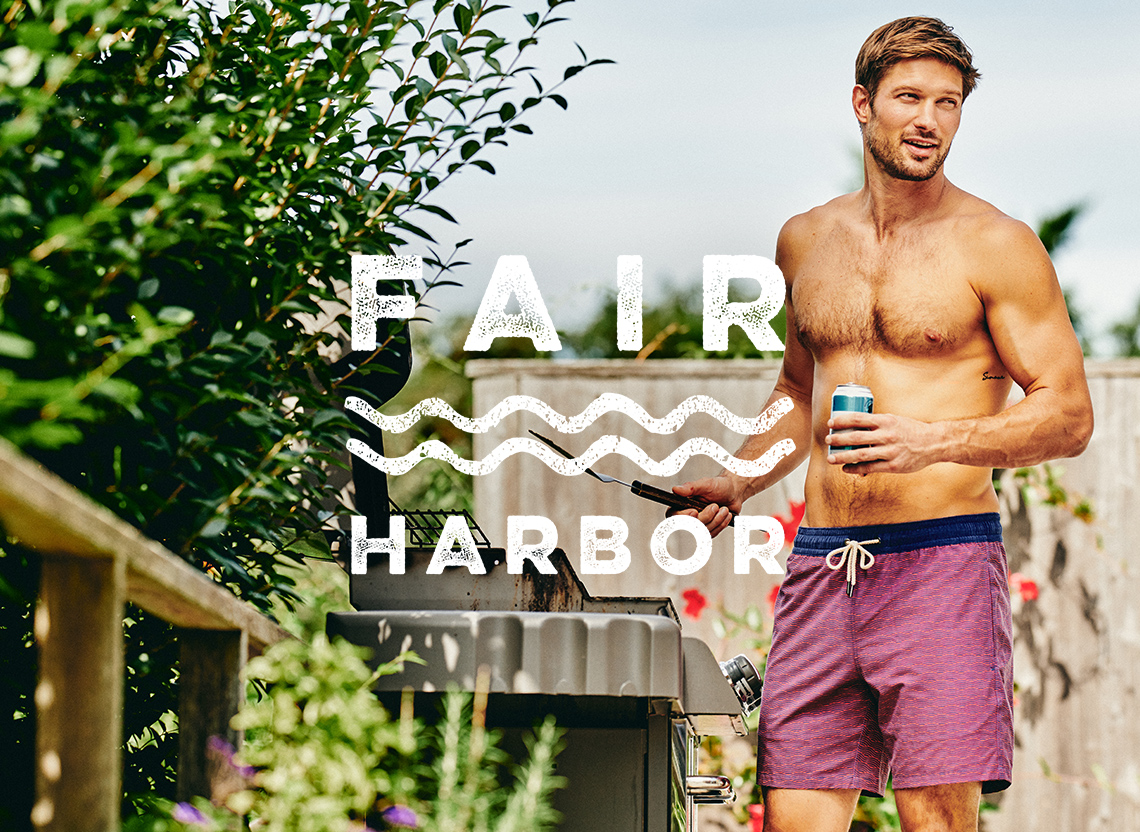 Birddogs products are also rated as soft and light, easy to wear, but there is a feature that the fabric of the product is mixed with nylon which makes them especially light. This makes the products suitable only for shore sports. Although the company also launched swimwear products, it can be seen that this fabric is not too suitable. The special lightness of the product makes when the wearer enters the water, they will feel their swim trunks want to float with the waves due to its soft and light nature. The fabric is too thin, but comfortable for sports because the wearer has to exercise a lot, but it will be counterproductive when encountering water sports.
Although the battle of Birddogs vs Fair Harbor might never end, as a wise customer you are, we know that you understand what these brands' specialties are and are able to choose to purchase their products suitable to your needs.
Final Thoughts
Although later on, the sibling founders have been pushing the brand upward and want to do more than just shorts and swimwear, while the Fair Harbor clothing reviews also recieve many compliments, the brand itself is still best-known for its core products. So, is Fair Harbor legit? The answer is yes, very much so. Try them out as they offer many discounts for your online order such as Up To 25% OFF 3 Pack Bundles, or FREE Shipping On Orders Over $75. Follow us as FindCouponHere Blog has many more topics that you may find interesting.
Related articles: