Foot Locker - Foot Locker Shoe Size Guide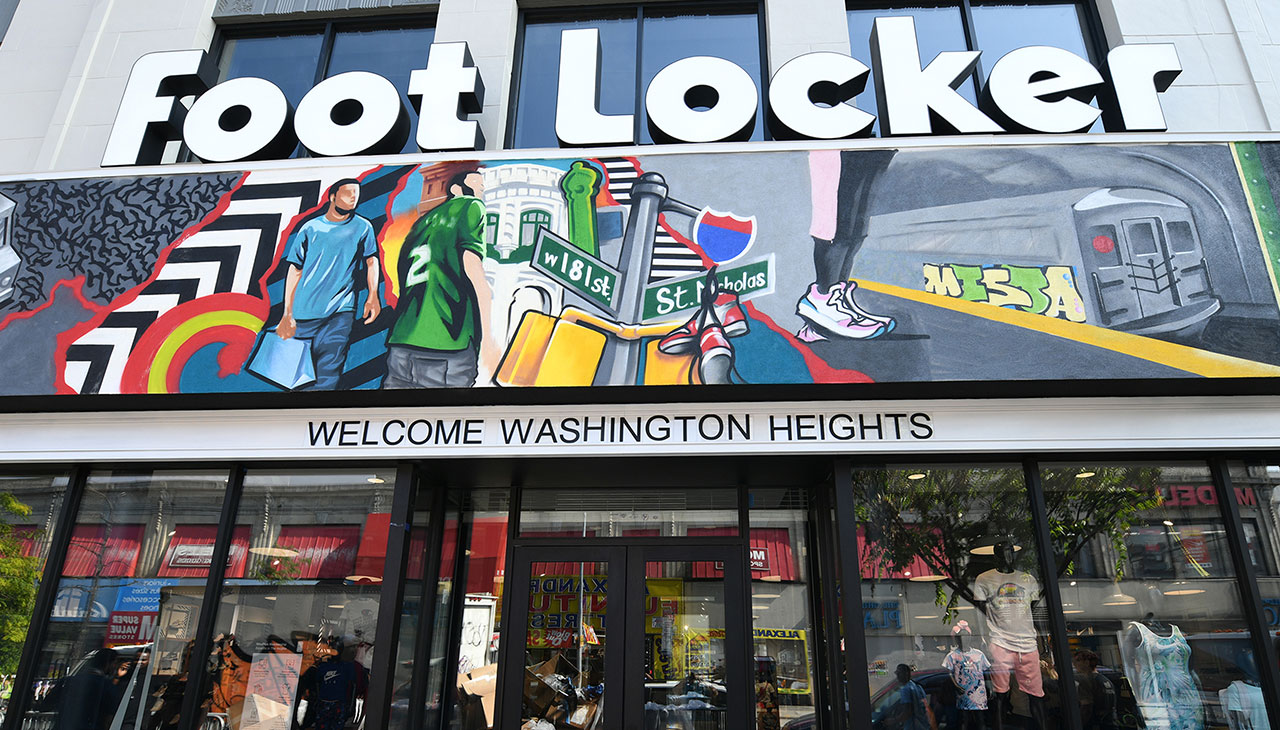 If you love sneakers, Foot Locker can be one of the greatest places for you to visit. There are a lot of authentic sneakers from the top brands in the world. However, if you shop online, you should consider the size guide carefully to not choose the wrong size and it takes time to return and refund. In this article, we give you all information about shoe size guides for kids, women, and men at Foot Locker. Choose the correct size of your shoes based on the Foot Locker shoe size guide below!
What Is Foot Locker?
Foot Locker is a sportswear and footwear retailer based in Midtown Manhattan, New York City, with a global presence in 28 countries. Foot Locker is the world's leading athletic footwear and apparel retailer, with over 2500 stores worldwide. The most popular Foot Locker item is a sneaker from a variety of top brands such as Fila, Converse, Puma, Vans, Anta, New Balance, Polo, and others. They offer a wide range of shoes for men, women, and kids as well with every style and fit. Customers can purchase items at a lower price using Foot Locker coupon codes and deals. Also, you can Check The Balance On Foot Locker Gift Card before checkout to get a discount on your order.
How To Measure Your Foot Locker Shoe Size
It can be difficult to find a shoe that fits perfectly, but measuring your feet to determine your size is a good place to start. You should measure your feet at the end of the day, when they are at their largest, for a more accurate measurement. Put on the same socks you intend to wear with the shoes before measuring. Tape a piece of paper to a hard floor, making sure it does not slip. Stand with one foot on the paper and your knees slightly bent. Trace the outline of your foot on the paper with a pen or pencil pointed straight down. To determine your foot width, mark the widest points of your forefoot and measure the distance between them.
Are Brand's Shoe Sizes True?
Because size and fit are important factors, Foot Locker provides printable sizing charts to help alleviate the worry of a later return or exchange. Most shoes from any brand will fit according to the standard sizing in the US, UK, and EU. For example, Adidas brand shoe sizes range from 4 to 16, Converse sizes range from 6-23 in the US size standard, and New Balance sizes range from 2.5 to 20. These measurements apply to all genders and ages.
However, if you frequently buy sneakers from different brands, you can realize there are big differences between shoe sizes from different brands. For example, Converse shoe form is often a bit smaller than other brands' sneakers. If you choose Converse's same size as other brands like Nike or Adidas, you can find it hard to take on as well as take off. Thus, you should choose a looser size than the normal size to fit your feet. Especially, if choosing sizes for kids, you should consider the looser size because children intend to grow according to age, and the body size changes so much.
For kids, there are four levels of the size you can choose from depending on the age: sizes 3.5-7.0 for grade school, sizes 1.5-3.0 for preschool, sizes 2.0-10.0 for toddler, and sizes 1.0-4.0 for infants. You can print the size form and use it to choose the right size for your children.
Foot Locker Adults & Kids Shoe Size Chart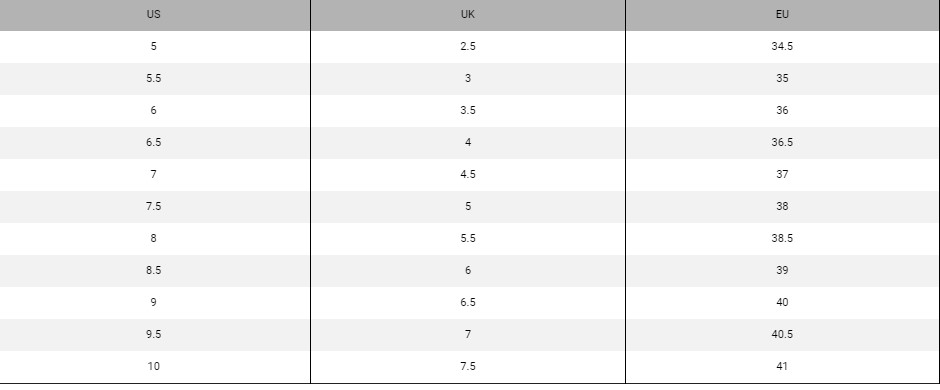 Vans size guide for women - Foot Locker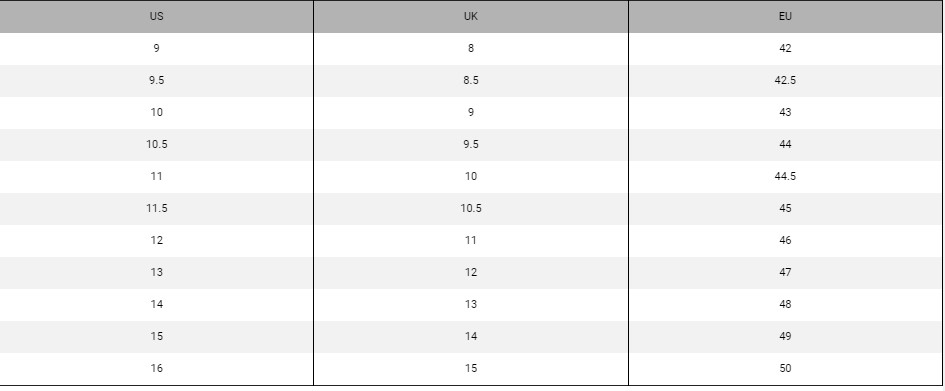 Vans size guide for men - Foot Locker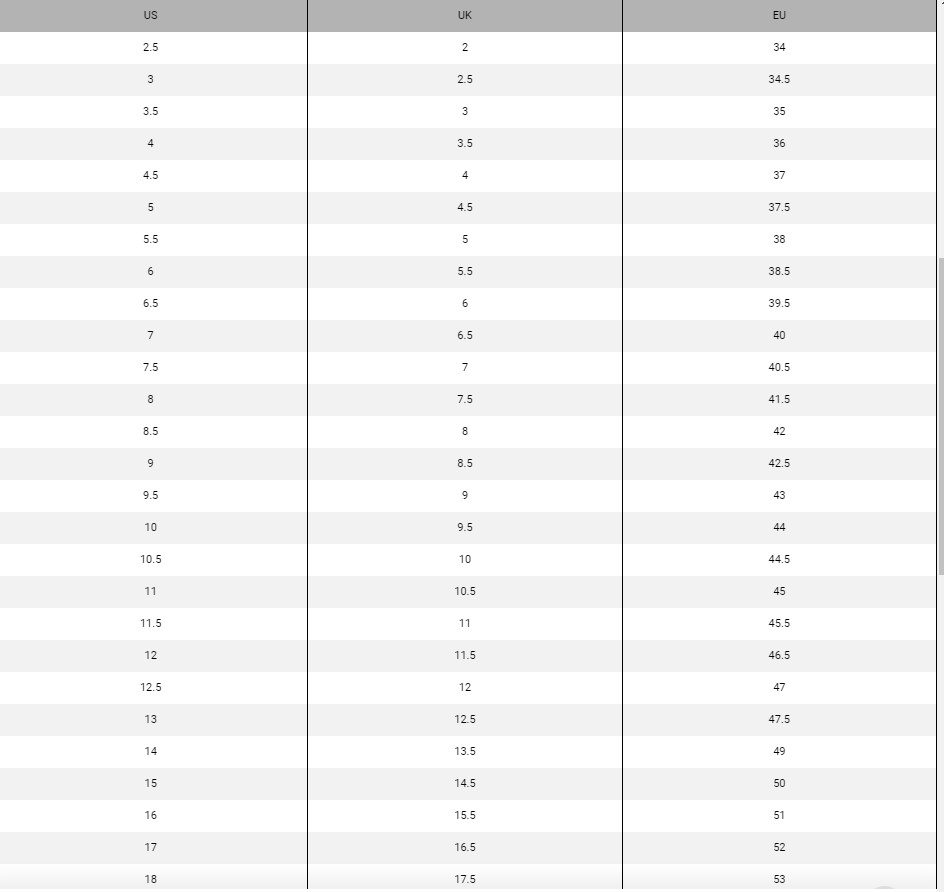 New Balance Shoe Size Chart - Foot Locker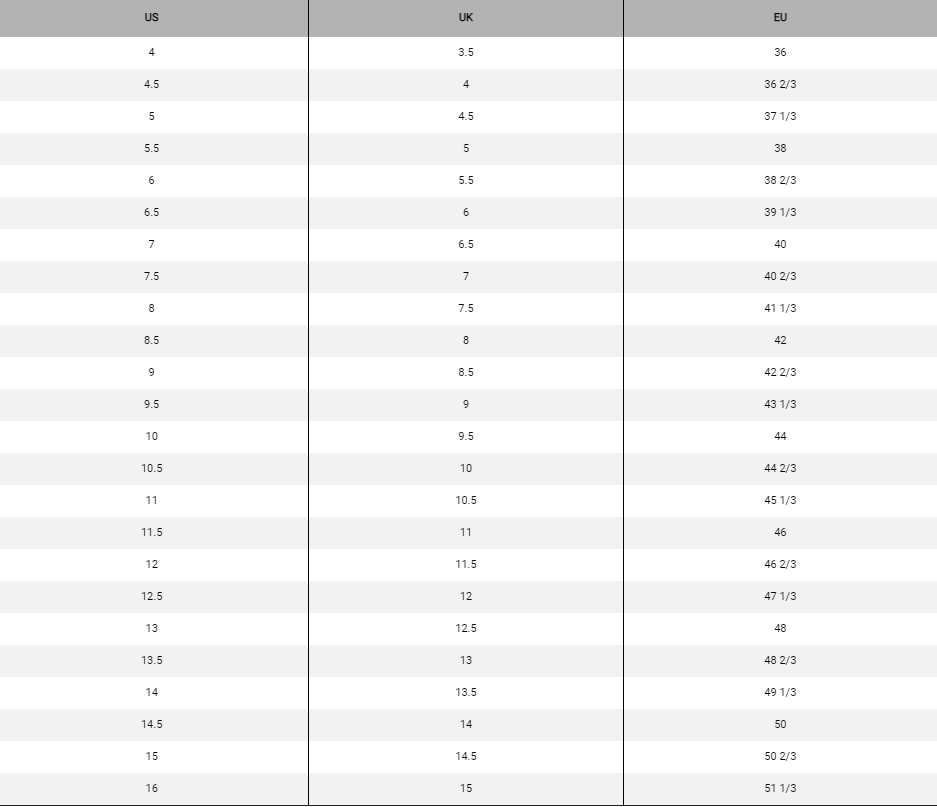 Adidas Shoe Size Chart - Foot Locker
Other articles to read:
>> Features To Consider Choosing The Best Shoes For Hiking Sand Dunes
>> Which Is Your Shoe Size At Merrell? Tips For Choosing Size