Jamba Juice Vs Smoothie King: Which Is Your Preference?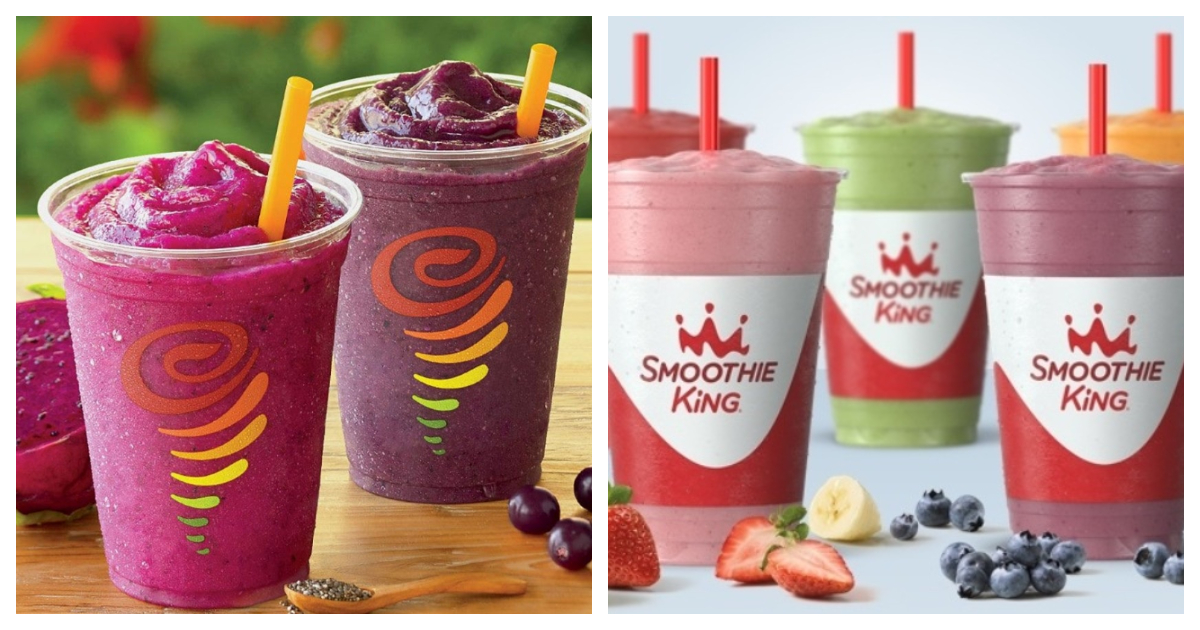 Smoothies are frequently advertised as healthy beverages since they are typically made with fresh fruits. Although most smoothies are healthful, they are often high in sugar, so you should generally avoid them if you are managing your carb consumption. Try a smoothie from Jamba Juice or Smoothie King if you're bored of chewing your fruit or just want a change in your life. In this article, we'll compare two popular smoothie brands that many of you may enjoy: Smoothie King and Jamba Juice.
Overall Background About Jamba Juice
Jamba Juice is a brand of blended fruit and vegetable juices, smoothies, and other beverages made in the United States. Jamba was created in 1990 in San Luis Obispo, California, with the first store opening in 1991. More than 850 sites across 36 U.S. states, as well as Japan, the Philippines, Taiwan, South Korea, Thailand, and Indonesia, are operated by the corporation. Part of the reason for the restaurant's rapid growth is that customers are becoming more health-conscious and preferring better, more natural food options.
Overall Background About Smoothie King
Smoothie King is similar to Jamba Juice in that it sells fruit-blend smoothies as well. Smoothie King, the king of nutritious, health-boosting smoothies for the public, is said to bring out the best in you every day. Smoothie King was started in Kenner, Louisiana, in 1973. Smoothie King, like Jamba Juice, has a wide variety of flavors to choose from, so you can try something new every time you visit. Since 2019, the firm has been focused on its "Clean Blends campaign," which includes more smoothies made with real fruits and vegetables that are free of food coloring, artificial flavoring, preservatives, and added sugar.
Smoothie King Vs Jamba Juice: Product Variety
When it comes to the variety of drink options, it's clear that Jamba has a wider selection of drinks than Smoothie King. In Jamba in addition to different drinks including iced drinks, juices, and smoothies you can buy food like baked goods, handwiches, and egg bake. Smoothie King focuses only on different types of smoothies and towards a healthy smoothie diet. However, Smoothie King offers customers a wide variety of smoothies to choose from with delicious flavors and good for your nutrition, especially those who are exercising vigorously or want to lose weight.
Smoothie King Vs Jamba Juice: Smoothies
Jamba Juice's smoothies are among the best in the business. In fact, their smoothies are thought to be among the healthiest on the market. The smoothies are made entirely of fresh fruits and are available in a variety of flavors. If you're monitoring what you eat, or if you don't want to put a lot of calories and carbs into your body, they also have "Make it LightTM" smoothies that promise to have 1/3 the calories, carbs, and sugars as the traditional smoothies.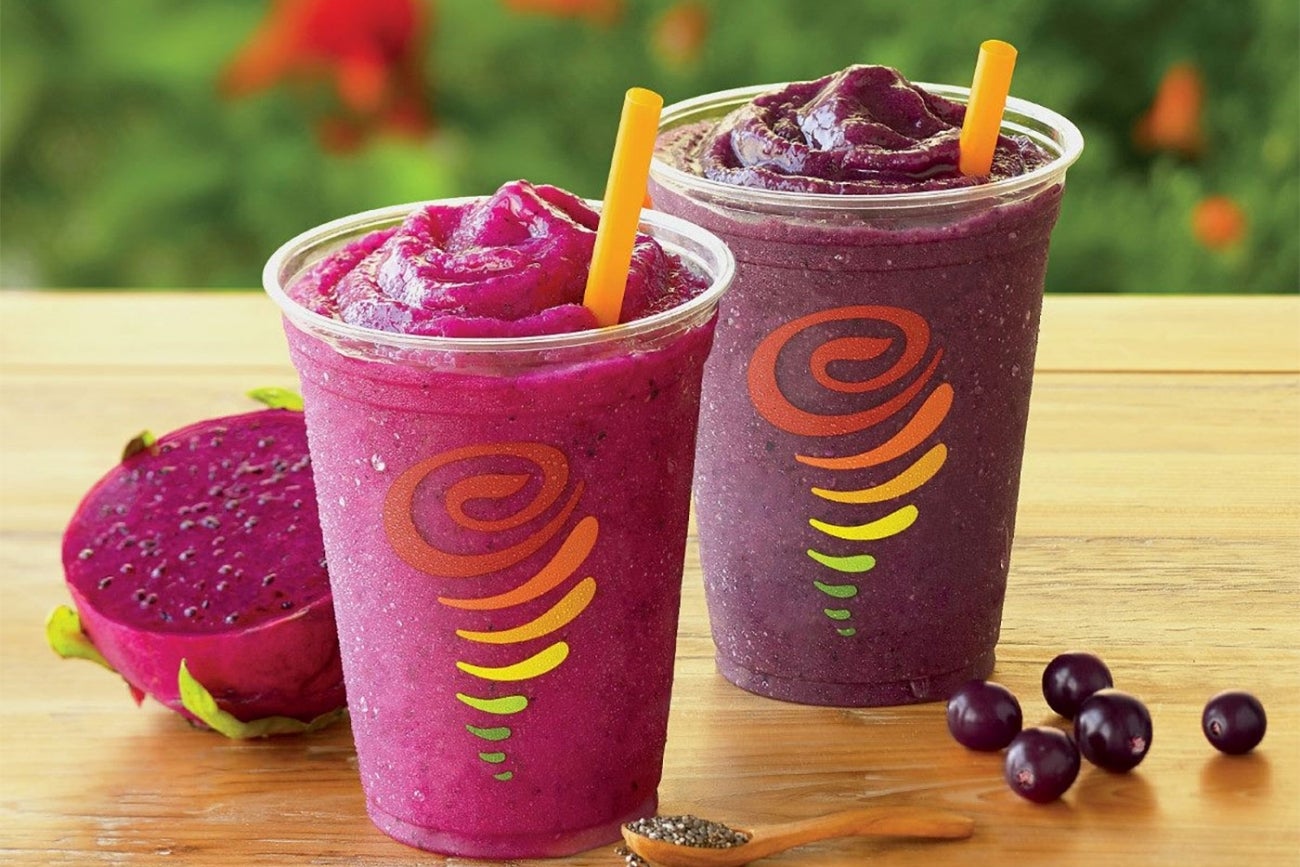 Smoothie King differs from Jamba Juice in that it offers Enhancers, which are smoothie add-ons. Enhancers essentially improve the smoothie to match your individual wants or objectives. If you're feeling down and need a boost, try the Pure Recharge Enhancer, which contains natural caffeine as well as energy-boosting ingredients including green coffee bean, berry, vitamin B12, and ginkgo Biloba. Although taste is subjective, we believe Jamba Juice's smoothies taste better, while Smoothie King's smoothies are more functional.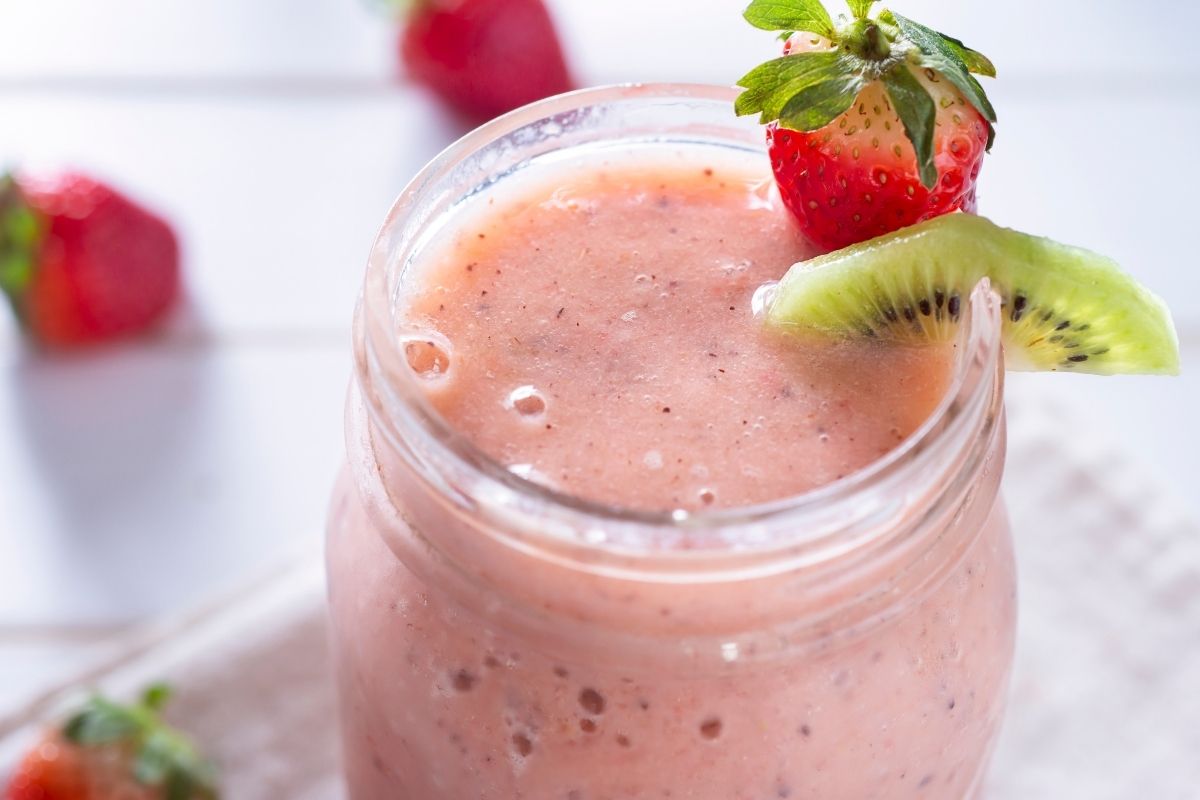 Smoothie King Vs Jamba Juice: Price And Service
Jamba Juice and Smoothie King are actually quite close in terms of pricing. It's hard if you compare the prices of 2 different drinks. Each store will have its own menu with drinks prepared with special recipes. Any price comparisons may not be accurate. However, perhaps Smoothie King's costs are somewhat more than Jamba Juice's, but the two companies use different-sized cups, so the comparison isn't fair. So if you appreciate the taste, quality of drinks, and service of any brand, the slightly higher price is well worth it. You can check the menus and prices of the drinks at these 2 stores and use the discount codes and coupons we collect for you to save more on your online orders at Smoothie King and Jamba Juice. Both stores offer door-to-door delivery and pick-up service in certain areas.
Final Thought
In short, you can see what the most significant difference between Jamba Juice and Smoothie King is. If you're merely looking for a smoothie to satisfy your hunger, Jamba Juice is the place to go. Smoothie King, on the other hand, is the place to go if you want a smoothie that can be tailored to your exact requirements or goals. Smoothies for consumers who need energy, a pre-workout boost, or a diet smoothie are available at Smoothie King.
Other Articles:
>> Top 4 Best Smoothies For Weight Loss At Smoothie King
>> 4 Top-Rated Muscle Building Smoothies At Smoothie King
>> How Much Does Stop & Shop Charge For Delivery And Pick-Up Service?