Which Gift Cards Are Sold At Walgreens? Walgreens Gift Card Balance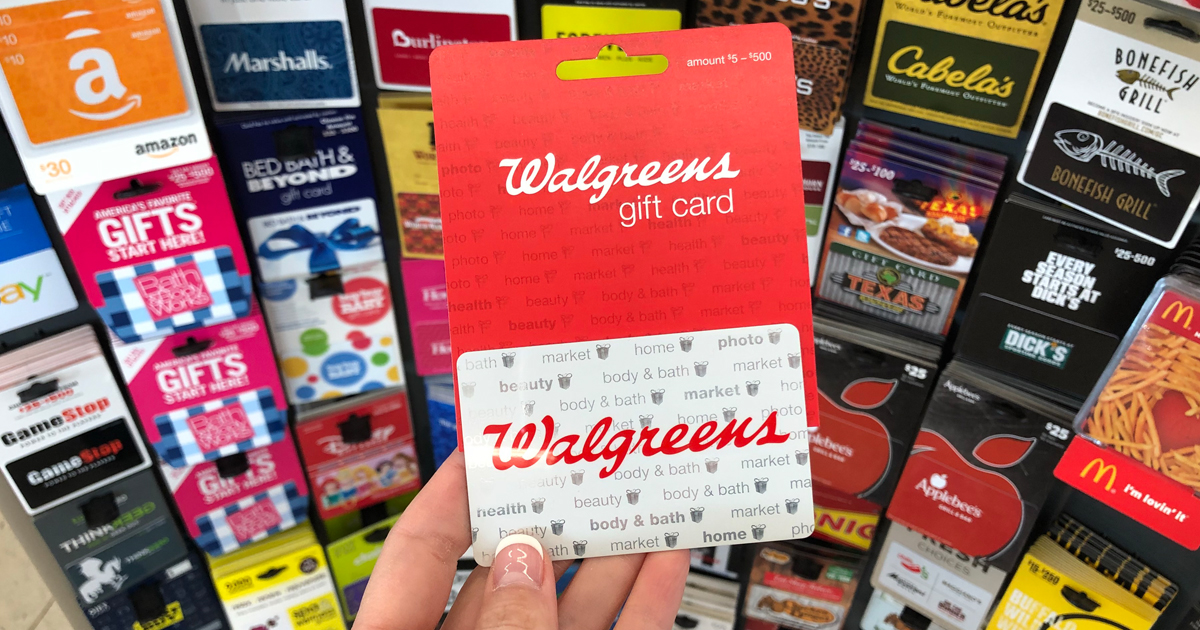 If you are thinking about a gift for your loved ones, friends, family, as well as your colleague, we have a suggestion for you. You can choose to buy a gift card from a retailer that you think is suitable for the recipient. Among many brands to choose from, you can go to Walgreens to buy any gift card you want. This article will cover the list of gift cards that you can buy at Walgreens and guide you on checking the balance on your Walgreens gift cards.
Brief Introduction To Walgreens
Walgreens is an American-based company that manages the country's second-largest pharmacy chain, behind CVS Health. Prescriptions, health and wellness items, health information, and photo services are among its specialties. Local Walgreens locations used to be linked to local grocery stores. Every store now has a pharmacy, which is usually in the back, where customers may drop off and pick up prescriptions.
Does Walgreens Have Your Own Gift Card?
Like other retailers on the market, Walgreens has also its own gift card and they sell it at stores and on its website as well. A Walgreen gift card can be a great gift for everyone, on every special occasion. The Walgreens physical or digital gift card can only be used at Walgreens Drugstores, RXpress, or Walgreens Pharmacies in the United States, Puerto Rico, or the US Virgin Islands for merchandise and services (as well as online photo purchases). They sell both personal gift cards and corporate gift cards for employee rewards or customer incentives. When the balance on a gift card falls below a specific value, it can be exchanged for cash at the request of the customer in some states.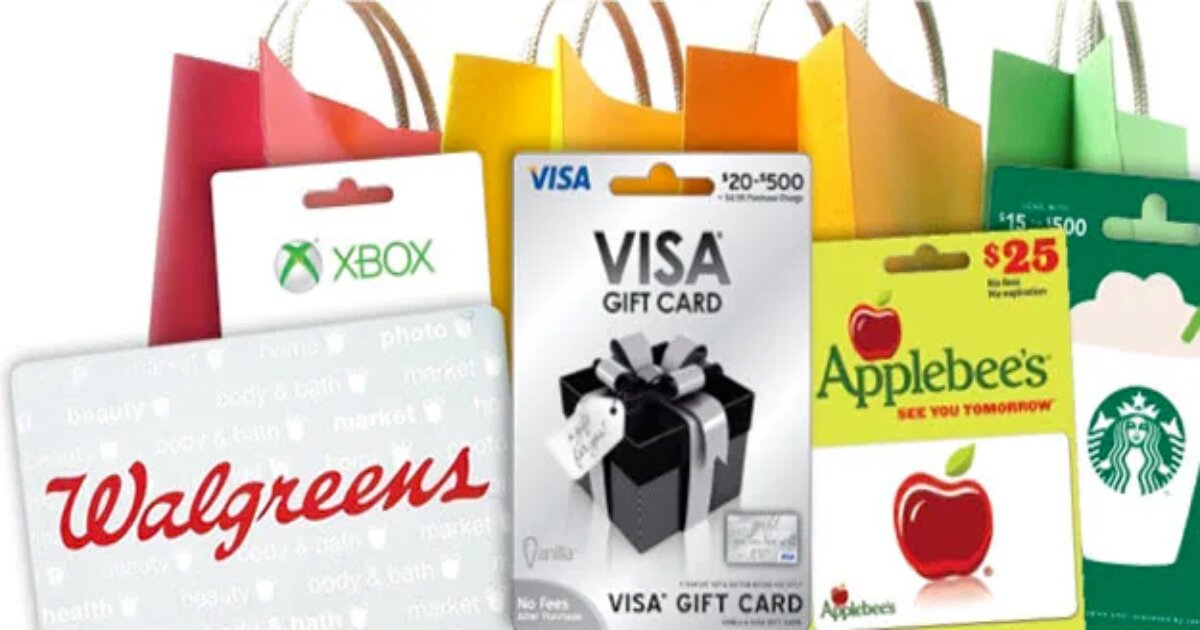 | | |
| --- | --- |
| State | Require cash if balance below |
| California | $10.00 |
| Colorado | $5.00 |
| Maine | $5.00 |
| Massachusetts | $5.00 |
| Missouri | $5.00 |
| New Jersey | $5.00 |
| Oregon | $5.00 |
| Rhode Island | $1.00 |
| Vermont | $1.00 |
| Washington | $5.00 |
Which Of Gift Card Brands Does Walgreen Sell?
Besides Walgreens gift cards, Walgreens sell many other gift cards from different brands. In-store, Walgreens offers a total of 108 different gift card brands. Whatever you want to look for a gift card of food and restaurant, self-care, entertainment, or retail fields Walgreen has all for you. American Eagle, Starbucks, Best Buy, GameStop, Xbox Live, Roblox, Subway, Lowe's Applebee's, Red Lobster, Southwest, The Home Depot, Kohl's, Fortnite, American Express, Amazon, and more are among the most popular gift cards at Walgreens. Gift cards are valued from $5, $10, $25, up to $500. We will list all the gift cards sold by Walgreens below:
Amazon

AMC

American Eagle

American Girl

Anthropologie

Applebee's

Barnes & Noble

Bass Pro Shops

Bath & Body Works

Bed Bath & Beyond

Gap

Google Play

Harley-Davidson

Hollister

Home Goods

Hulu

IHOP

Instacart

Kohl's

Lowe's

Lululemon

Lyft

Macy's

Marshalls

Massage Envy

McDonald's

Morton's Steakhouse

Netflix

Nike

Nordstrom

Xbox Game Pass

Xbox Game PSS

Xbox Gift Card

Xbox Live Gold

Belk

Best Buy

Bloomingdale's

Bob Evans

Bonefish Grill

Buffalo Wild Wings

Burger King

Burlington Coat Factory

Buybuy Baby

Cabela's

Carrabba's

Carter's/Oshkosh

Chick-fil-A

Chili's

Chipotle

Claire's

Coldstone Creamery

Nordstrom Rack

Old Navy

Olive Garden

Outback Steakhouse

P.F. Chang's

Panera Bread

Playstation Plus

Playstation Store

Pottery Barn

Red Lobster

Red Robin

Regal Entertainment

REI

Roblox

Ruth's Chris Steak House

Sephora

Shell

Cracker Barrel

Crate & Barrel

Dairy Queen

Darden Restaurants

Delta Airlines

Dick's

Domino's

DoorDash

DSW

Dunkin'

eBay

Fanatics

Fandango

First Watch

Flemings Steakhouse

Fortnite

GameStop

Sonic

Southwest Airlines

Spa Week

Spotify

Starbucks

Steam

Subway

T.J. Maxx

Taco Bell

Target

Texas Roadhouse

TGI Fridays

The Cheesecake Factory

The Children's Place/Gymboree

The Home Depot

Total Wine

Uber

Ulta Beauty

Victoria's Secret

Walgreens

Wayfair

Wendy's
Many consumers wonder whether they have to pay an extra fee for purchasing a gift card at Walgreens instead of directly buying a gift card on the company's website. The answer is no. All of your purchases will be placed straight onto your card, allowing you to use it without incurring any additional costs. However, if you purchase a Vanilla Visa, American Express, or Vanilla MasterCard service at Walgreens, you will be required to pay a minor activation cost of $6 before using the card.
How To Buy Gift Card In Bulk At Walgreens?
The Walgreens website allows you to order Walgreens Gift Cards in bulk. Follow the instructions below to make an order for Walgreens gift cards in bulk:
The first step is to obtain the order form.
Step 2: Fill out the order form completely.
Step 3: Fill out the order form and print it.
Step 4: Fill out and submit the order form (following the instructions in the "Payment Method" section).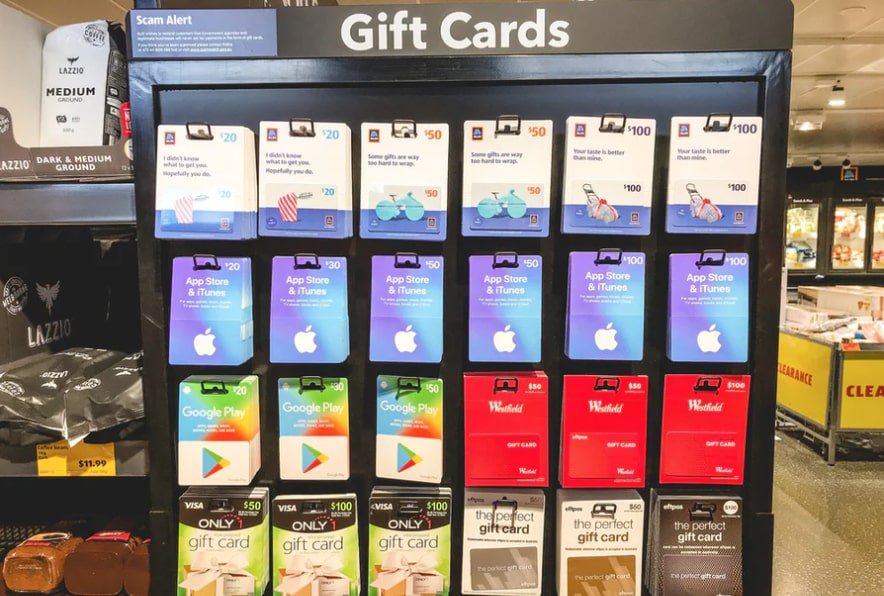 Corporate Walgreens gift cards can be used for many purposes in your business such as corporate wellness programs, safety incentives, gifts for holidays and birthdays, fundraising, loyalty programs, etc. You'll get a discount based on the total amount of bulk gift cards you want to buy. Walgreens, for example, will give you a 7% discount if your order is equal to or larger than 200,000 USD. Find more discount codes and exclusive offers from Walgreens at findcouponhere.net.
How To Check Walgreens Gift Card Balance?
There are three ways of checking the balance on your Walgreens gift card.
Method 1: Ask a cashier at any Walgreens Pharmacy to check your balance for you. They may request information on your gift card as well as your personal data. You can use the balance to check out your current order after checking the balance.
Method 2: Check your account balance online. You can check the balance on its website by entering the gift card number and PIN code. On the back of your card, you'll find these numbers.
Way 3: To check your gift card balance and account activity, call Walgreens at 1-866-922-7312.