Michaels And Hobby Lobby Side-by-side Comparison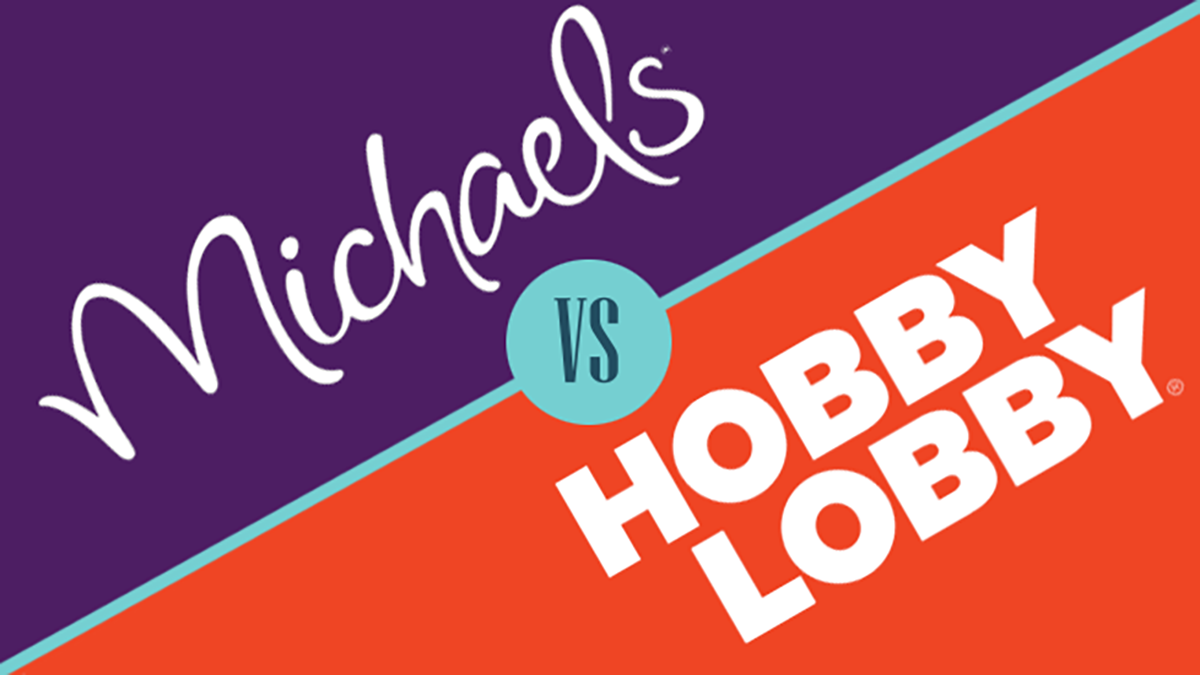 On the way to finding the right store to purchase arts and crafts supplies, there are several retailers across the US. After narrowing down the selection, there are two largest arts and crafts retailers in the US that provide everything you need for your art pursuing and career path related: Hobby Lobby and Michaels. But both of these are so similar, right? That's why we are here to help you find the unique point of each store and offer the best one for your choice.
Overview Of Hobby Lobby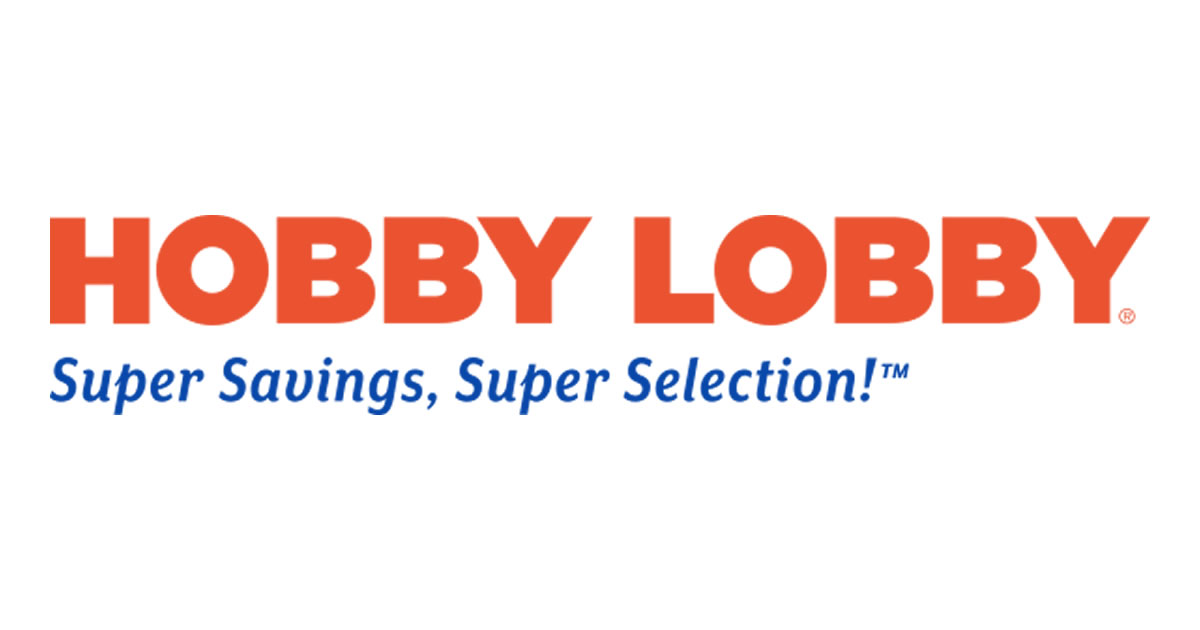 Hobby Lobby was started in August 1972 and specialized in art and craft products. Glue, paint, brushes, collecting kits, and model kits for planes, cars, and trains are all available in one place. There are also flower areas with silk flowers, garlands, birds, ribbons, and floral arrangements.
Hobby Lobby also offers a wide range of needlework, paper crafts, jewelry, and other creative items. Among the goods provided are tie-dye t-shirts, iron-on transfers, and appliques for wearable crafts. Party goods such as gift wrap, gift boxes, greeting cards, cake decorating supplies, and crockery are also under one roof. Except for these things, you can find another amazing product for your creativity. So if you are on the hunt for craft and arts, try out Hobby Lobby.
Overview Of Michaels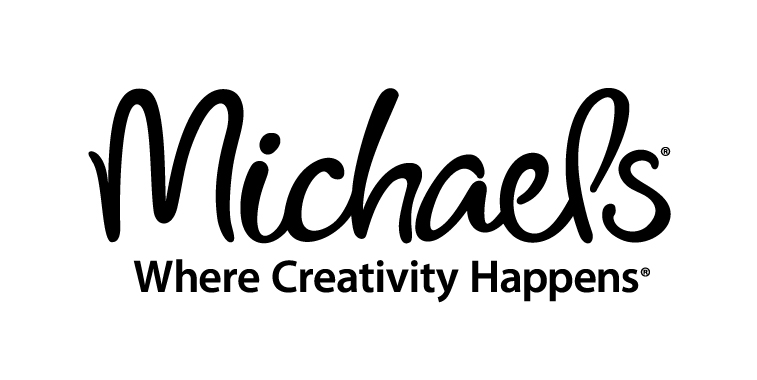 If we need to shout out the brand name that is famous for art supplies, we will call out Michaels - one of the largest retailers in the US distributing art products and multiple related things. As of January 2021, there are over 1252 stores operating all over America and Canada.
Michaels is famous for its generous discount programs on a variety of items from arts, crafts, framing, floral, and wall decor to home decor. These deals are released throughout the year so that you can enjoy the lowest price ever. Classes and events from Michaels are also the incredible things that make the fame of the brand. With a friendly user experience and user interface, your online shopping is even better.
Michaels And Hobby Lobby: Products Comparison
As we know, Michaels and Hobby Lobby are the top retailers in the US that focus on art supplies, fabrics, furniture, and frames. So in order to find out who is the best, we compare some of the feature products of each and bring out the final result. Follow up:
| | | |
| --- | --- | --- |
| Products | Comparison | Winner |
| Fabrics And Sewing | Hobby Lobby is more famous for sewing products. The reason is that customers can purchase fabric by the yard at Hobby Lobby's big in-store fabric collection while Michaels sells fabric virtually completely online. | Hobby Lobby |
| Furniture | Hobby Lobby concentrates more on furniture and home decors by offering a large selection of products. Michaels has offered furniture as well but has fewer choices compared to Hobby Lobby. | Hobby Lobby |
| High-tech Arts and Crafts | Michaels has more favor at arts and crafts due to the affordable price and a wide selection | Michaels |
If your favorite hobby or career is related to sewing, you know that being able to choose your fabric in person is important to bring out a new idea. Hobby Lobby allows clients to view the color and gloss of the fabric in person by having a fabric section in the store. Customers can also get a sense of texture, which is one of the most significant characteristics of the cloth. Hobby Lobby is an excellent choice for sewing projects because of this. In addition, personnel at the Hobby Lobby store provide excellent customer service by offering advice and project ideas.
For those who want to purchase furniture or home decoration, it would be better if you go with Hobby Lobby. A diversity of products are available such as shelving units, benches, room dividers, or accent tables. The selections of products at Michaels are fewer with more expensive prices.
In a comparison of Michaels and Hobby Lobby in High-tech Arts and Crafts, we and hundreds of customers highly recommended Michaels. From photo printers, 3D printers, instant cameras, cutting machines to craft storage, you can find everything here. On the top point is its price and offers up to 50% OFF
Michaels And Hobby Lobby: Cost And Quality Reviews
Another significant element to consider when deciding whether Hobby Lobby or Michaels is better is price. We compared identical products from both stores to see which one is more cost-effective. In some of the products above we have some advice related to price so we will look up for another - Liquitex products.
Most products belonging to the Liquitex brand are cheaper when we check the price at Hobby Lobby though Michaels has a wider selection in colors with almost 100 colors. We also search for more products but general Michael store prices tend to be higher. However, with discounts and promotions available year-round, these differences are not significant.
Who Has More Discount Programs? Michaels or Hobby Lobby
When comparing Michaels and Hobby Lobby, the remarkable point that everyone concerns the most is the discount codes and how frequent each store releases offers, am I right? As we have listed above, Hobby Lobby's cheaper prices but Michaels has found ways to level the playing field. One of these methods is to provide special discounts, provide a large selection of clearance items, and distribute Michael's coupon book.
60% OFF + 25% OFF classic elegance custom frame collection
Buy One Get One promotion in art supplies
10% OFF discount for senior
15% OFF The entire store for military members
15% OFF education discount
If you find a gift at a special event such as Halloween or Christmas, the discount is even more on most of the products available in both stores. But when coming to Michaels, the price is much more cost-efficient due to its generous offers.
Price matching
Michaels also has a price match policy in addition to these incentives. This means that if you find the exact same product at a lesser price somewhere else, Michaels will match it.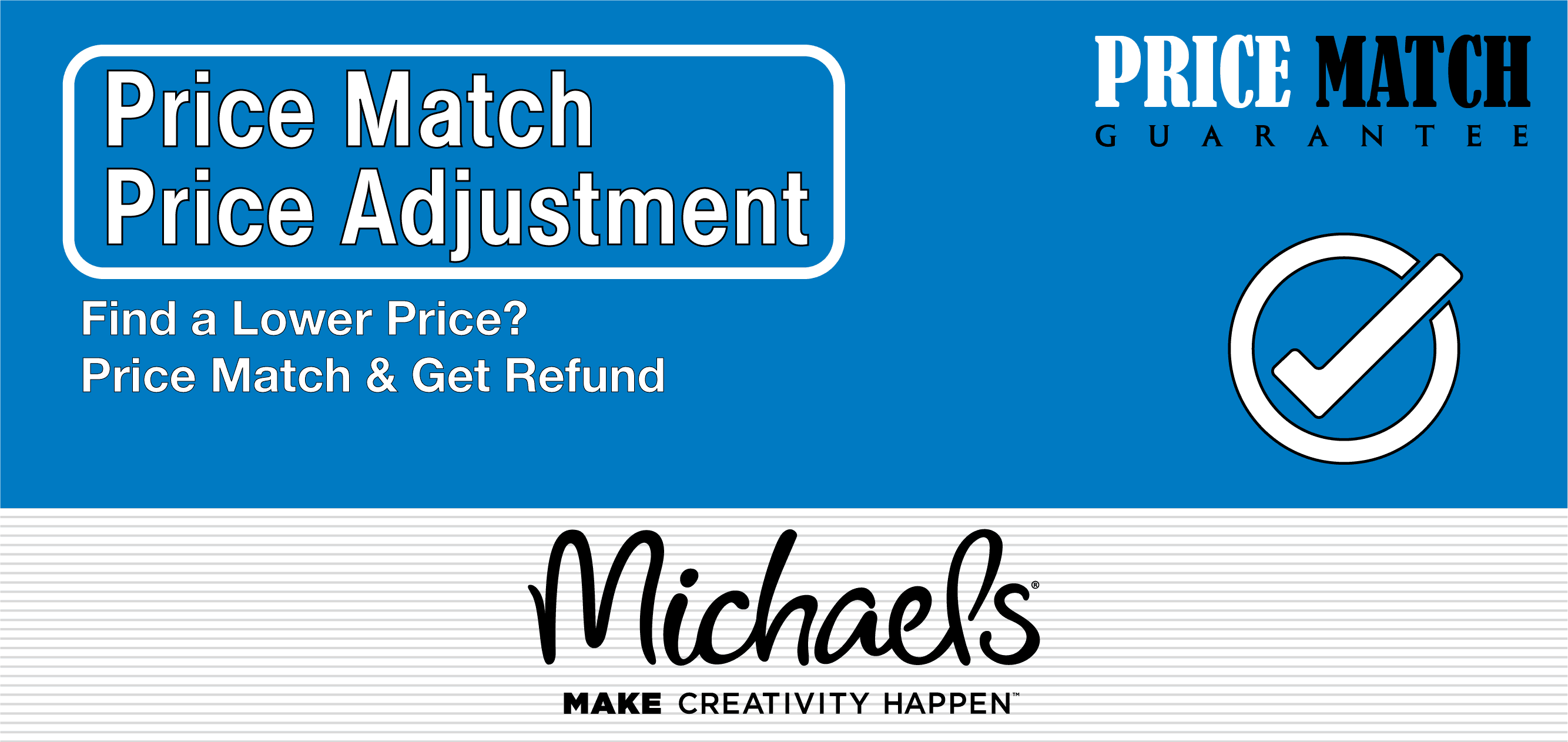 Hobby Lobby also has a price match policy. So, why is Michaels' strategy of price matching more worthy? Michaels promises to go one step farther than Hobby Lobby and beat the competitor's price by 10% less. Sounds amazing, right?
>> Find More Article Related Here:
Perfect Guide To Getting Hobby Lobby Gift Cards At Ease
Amazing Tips For Hobby Lobby Gift Card Balance Checking
Some Final Words
In conclusion, each store has its advantages and disadvantages. Hobby Lobby focuses more on cheap price products and a variety of each item while Michaels concentrates on the quality and has more options for high-end products. So depending on your budget and purpose, you can find the right meeting your demand. We conclude the final result for you and now it is your turn to experience the services and products of your favorite one. Check it out!