PetSmart Vs Petco: Which Salon Is Ideal For Pet Grooming?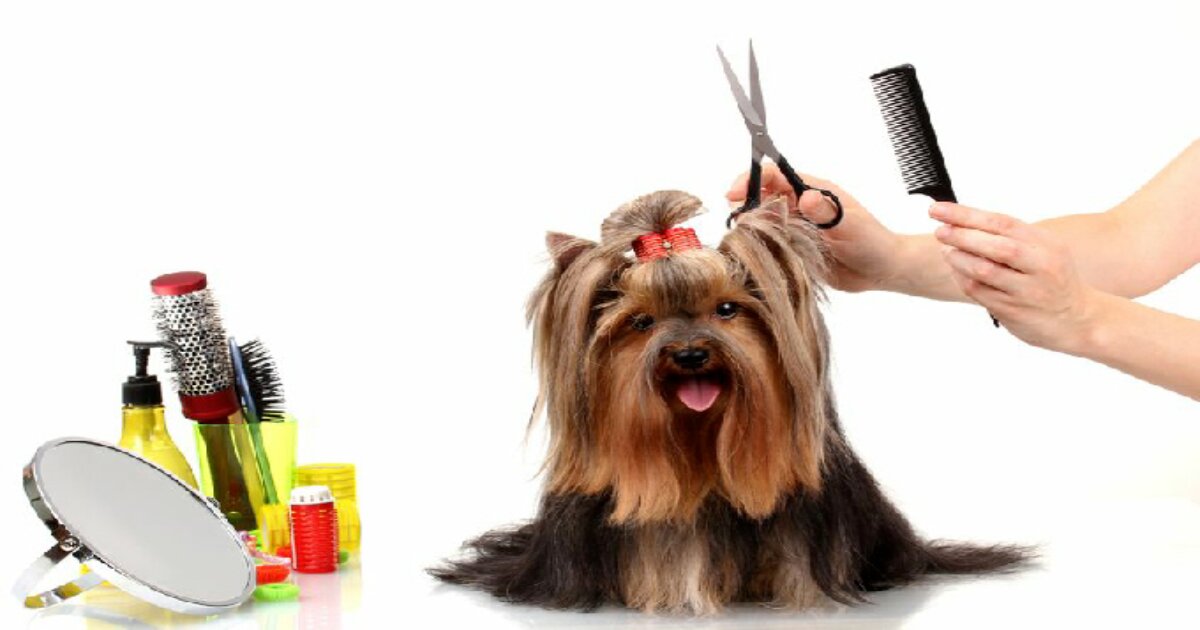 Nowadays services for pets have gradually developed because of the increasing demands of pet owners. One of the essential pet services is grooming. If you can't trim and wash your dog at home, you can check out the grooming and bath services from PetSmart and Petco. Many people do not really know all the information about the grooming services of these two brands. So, this article will be a comparison between Petco vs Petsmart grooming. See what services are included and the prices of Petco and PetSmart grooming services.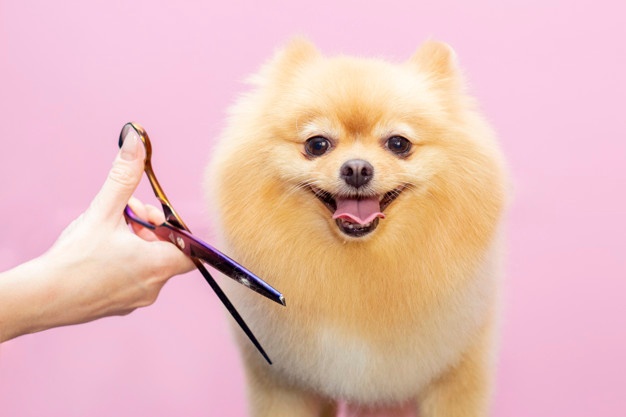 What Is Grooming Service For Pet Offered By Petco?
Among many services for pets that Petco carries, they also offer a wide range of grooming services for your pets including
Breed-specific Haircuts: regular grooming
Baths for Every Breed: suds away dirt, oil, and debris on pet's body
Customized Packages: meet the specific needs such as de-shedding, dry and sensitive skincare, and more
Walk-In Services: essential services such as nail trimming, teeth-brushing, and gland expressions
What Is Grooming Service For Pet Offered By PetSmart?
With PetSmart, both dogs and cats are offered a full of grooming services including:
Bath and full haircut
Bath and Haircut with FURminator
Bath and Brush
Bath and Trim
Bath and Brush
PetSmart grooming salons will offer:
Stylists who have completed over 800 hours of instruction and a six-month apprenticeship
Full-service grooming and bathing are available by appointment.
Nail trimming, grinding, PAWdicure, teeth brushing, ear cleaning, trimming, de-matting, and other walk-in services are available.
Express treatments include salon services that are uninterrupted, reducing the amount of time your pet spends in the salon.
Grooming and bathing services for cats are available at some sites, including nail trimming, nail caps application, ear washing, and sanitary trimming.
PetSmart uses the proprietary, cutting-edge Hydrosurge BathPro 9.0 system.
Petco Vs PetSmart: Grooming Service Prices
Petco
| | | |
| --- | --- | --- |
| | Baths start at | Grooms start at |
| X-small breeds | $22 | $38 |
| Small breeds | $26 | $42 |
| Medium breeds | $30 | $47 |
| Large breeds | $34 | $57 |
| X-large breeds | $39 | $66 |
Note that pricing is determined by local market pricing, the size and length of the dog's hair, and the service chosen. Only after completing the online booking process can true pricing be offered.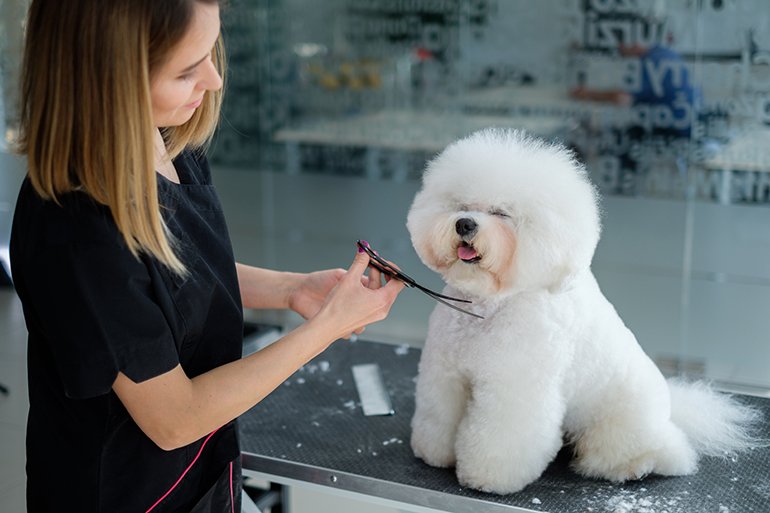 PetSmart
Unlike Petco, PetSmart doesn't offer the price table for each service as well as each type of dog or cat. However, you can completely check the price of the grooming service on petsmart.com. Follow these steps to check prices and schedule an appointment for your pets:
Step 1: Go to the PetSmart grooming service page
Step 2: Select a PetSmart store
Step 3: Choose the grooming service for your dog or cat
Step 4: Choose Breed options
Step 5: Choose the age of your pet: 8 weeks to 5 months, or 6 months or older
Step 6: Click on check prices and book now
Petco Vs PetSmart: Grooming Process For Pets
Petco
After you set up an appointment with PetSmart, here are steps that Petco cares for your pet during the grooming process:
Step 1: Check-in: Begin by performing a quick screening.
Step 2: Initial brush and clip: for dogs with thick coats, a thorough brush out or initial shave is recommended.
Step 3: Bathe your dog: rub shampoo into his coat to eliminate grime, oil, and debris, leaving him silky-smooth and spotless.
Step 4: Dry: To protect the safety and comfort of pets, Petco employs a range of methods, including air and towel drying as well as non-heated hand-held dryers.
Step 5: Complete haircut: design cuts that adhere to breed requirements or your particular taste.
Step 6: Create a report card: Petco offers you a detailed report with after-care instructions to keep your dogs healthy.

PetSmart
Step 1: To assist in soothing and improving skin and coat, groomers use formulated pet washes and conditioners.
Step 2: Dress your pet in an undercoat.
Step 3: Trim and detangle matted hair. To help prevent flying fur, you can utilize de-shedding treatment products.
Step 4: Choose the perfect aroma for your pets by drying shampoos, conditioners, and moisturizers.
Step 5: Following grooming, pet stylists can advise you on the best items to use on your pets.
Final Thoughts
When you intend to take your pets to a salon, you should find out carefully about the salon as well as its service to make sure to have a good service for your pet. In general, while PetSmart offers grooming services for both dogs and cats, Petco seems to only offer dog grooming. Besides grooming services, both Petco and PetSmart offer many other pet services that you can refer to on their website. Don't forget to follow their promo codes and discounts to save money on many pet services as well as shopping for any pet products at Petco and PetSmart.
Also read:
>> Petco Vs PetSmart Training Course: Compare Training Plans And Costs
>> A Final Guide For Checking Your PetSmart Gift Card Balance Online