Best Prepared Holiday Meals Near Me - Thanksgiving Dinner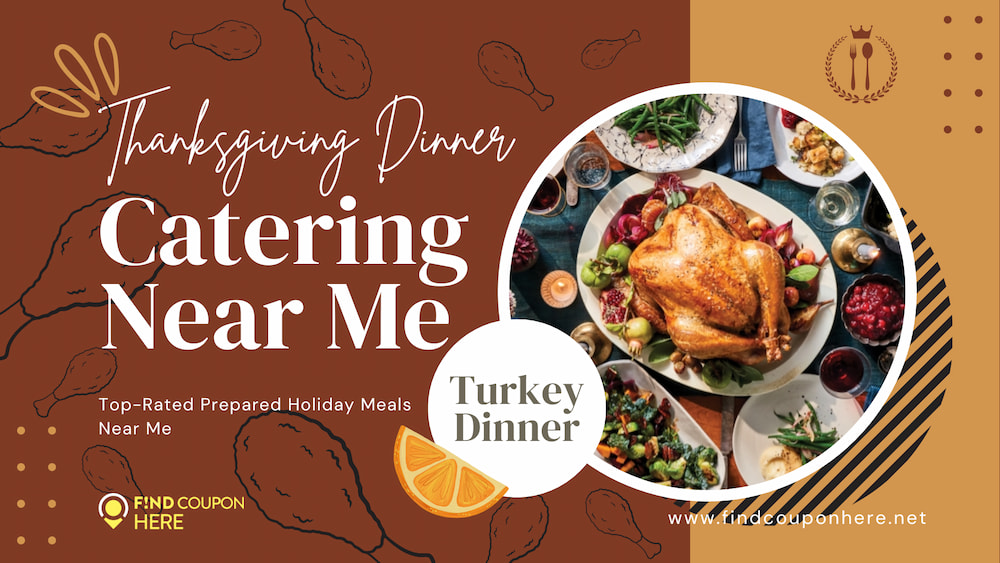 It takes talent and a lot of planning to put together a wonderful Thanksgiving menu that includes traditional dishes like sweet potatoes, rich stuffing, green beans, and pumpkin pie. Additionally, you'll have another task to add to your plate if you want to serve your guests festive fall cocktails and Thanksgiving appetizers while they wait for the main course. Even though the holidays can be a great opportunity to show off your impressive cooking abilities, you might prefer to relax with a hot toddy this Thanksgiving and let someone else handle some of the work. In this niche of time, we recommend you let the Thanksgiving dinner catering help you with premade Thanksgiving dinner.
Prepared holiday meals near me
Choosing premade Thanksgiving dinner is a way to help you reduce the amount of work that needs to be prepared as well as the time it takes to cook. There are many prepared Thanksgiving meals near me that you can choose to suit your family's diet. These Thanksgiving dinner caterings are all highly rated for food quality, packaging, and delivery. They also give you the option of buying pre-heated and delivery-ready meals or frozen meals so you have the freedom to choose when to heat up and serve.
What are Thanksgiving caterings near me?
Where can I buy Thanksgiving dinner, you may ask? Scroll down as we will list the top best prepared Thanksgiving meals near me you may want to make a delivery for your Thanksgiving special offers list.
1. Whole Foods
Want to wow your family and friends with much less effort? Whether you're hosting a small gathering of relatives or the entire neighborhood, Whole Foods has a full premade Thanksgiving dinner. Along with unique choices like macaroni and cheese and Brussels sprouts, the menu includes standards like turkey and mashed potatoes. Most foods already cooked when they are purchased only need to be reheated before serving.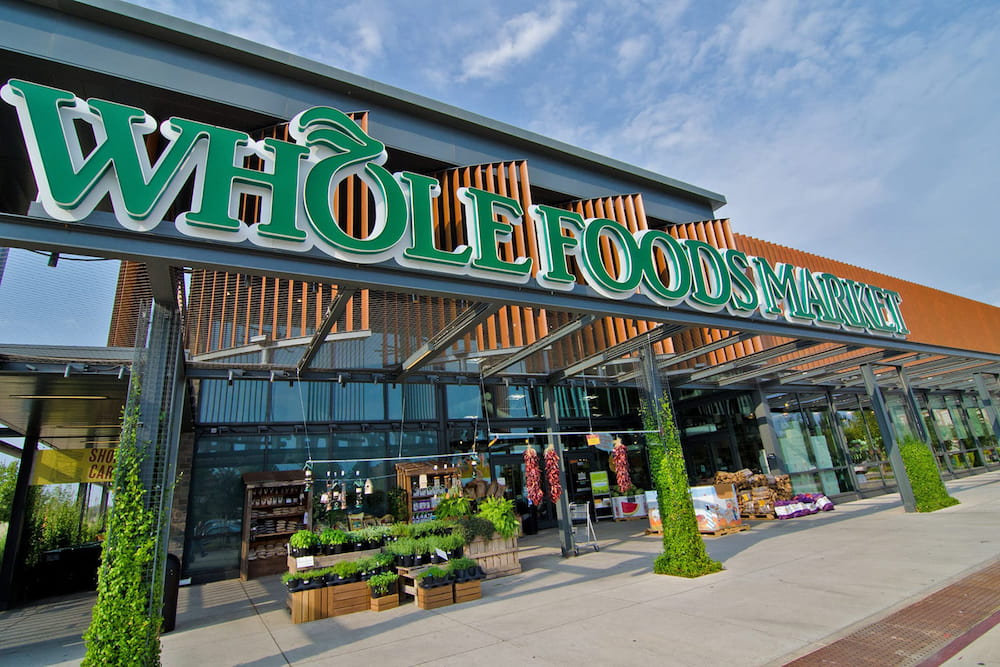 Starting from November 11, Whole Foods turkey dinner will be selling classic turkeys for $2.49 per lb and Whole Foods Market brand uncooked organic turkeys for $3.49 per lb. While supplies last and are subject to restrictions, Whole Foods Market uncooked turkeys are even more affordable for Prime members when purchased Thanksgiving meals to go between November 11 and 22 ($2.99/lb for organic and $1.99/lb for classic).
2. Boston Market
Everything on the Boston Market Thanksgiving menu, including the ham, creamed spinach, cornbread, and delicious side dishes, is available for you. Placing a Boston Market Thanksgiving dinner will allow you to spend quality time with your loved ones while enjoying delicious traditional fares like salsa, mashed potatoes, sweet corn, and pasta that can be topped with cheese and sauce. Along with cold food, you can also order fresh items like bread.
Online orders of Boston Market Thanksgiving dinner are accepted for premium meals, which cost $15.49 per person and come with three sides, and deluxe meals, which cost $13.99 per person and come with two sides. There are options for turkey, ham, or chicken for the main course, and both packages require a minimum order of 10 people. According to a Boston Market spokesperson, the Boston Market Thanksgiving menu is available from October 24, 2022, to January 3, 2023.
3. Cracker Barrel
Speaking about prepared holiday meals near me without mentioning Cracker Barrel is a waste. Cracker Barrel offers "Heat-n-Serve" Thanksgiving meals that are prepared in just two hours and are ready to serve so that you can make Thanksgiving memorable rather than stressful. For up to 10 people, the Thanksgiving meals to go have many sizes available that come with turkey and dressing with gravy, cranberry relish, turkey gravy, country green beans, macaroni and cheese, sweet potato casserole, and dinner rolls. Prices for each person start at $14 and could be lower during Thanksgiving time due to Cracker Barrel holiday discounts.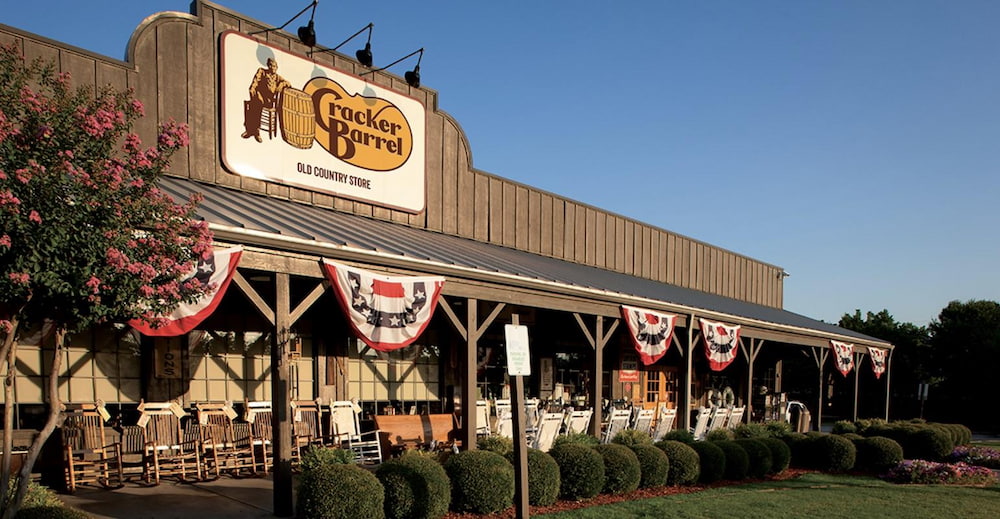 4. Harry & David
Harry & David's ready-to-heat Thanksgiving meal, which costs $249.99 (you can add Harry & David coupon codes for even lower prices) and includes a 10-pound turkey, apple sausage stuffing, black truffle, almond green beans, brown sugar sweet potatoes, pumpkin cheesecake, traditional turkey gravy, sliced cranberry chutney, a gourmet turkey feast is only a click away. Prices for sides like acorn squash with maple glaze and parmesan creamed spinach from this Thanksgiving dinner catering start at $39.99.
With this Harry & David premade Thanksgiving dinner, you can get your turkey, gourmet sides, and a divine pumpkin cheesecake. To prepare a delicious dinner that everyone will remember, all you have to do is heat up the food.
5. The Honey Baked Ham Co.
Another candidate for your question of where can I buy Thanksgiving dinner is Honey Baked Ham. You can completely avoid the preparation with premade Thanksgiving dinner Honey Baked Ham Co Thanksgiving meals. Naturally, there are succulent hams available, but the chain also sells Cajun, roasted, or smoked turkeys with regular discounts for only $73.99. Because Thanksgiving meals to go wouldn't be complete without the fixings, combination packages of sides like sweet potato soufflé, stuffing, green beans, and gravy are also offered.
What are other prepared holiday meals near me?
Consider ordering your Thanksgiving meals to go from a grocery store or restaurant if you prefer to leave the cooking to someone else and focus on family, decoration, or desserts. Every year, highly recommended grocery stores and restaurants where you can order your meal ahead of time are listed for Thanksgiving dinner catering. Sometimes, they are delivered "ready to cook" or "ready to heat" but you may find them "hot and ready" too.
Buca Di Beppo

Omaha Steaks

Williams Sonoma

Bob Evans

Denny's

Fresh Direct
Wrapping Up!
Cooking on Thanksgiving can be exhausting for anyone because there is a lot of work needed to be done, but if you're celebrating with a smaller group or simply want to take the stress out for some desserts, ordering Thanksgiving meals to go might be your best option. Above is our list of the best prepared holiday meals near me so that you can make an order right away and be done with the Thanksgiving dinner. Check out Findcouponhere.net for more articles on food, fashion, lifestyle, and many more with a lot of discount news awaiting you. And don't forget to subscribe and tell us about your favorite Thanksgiving dinner catering.