Which Blended Smoothies For Toddlers Are Nutrious To Gain Weight?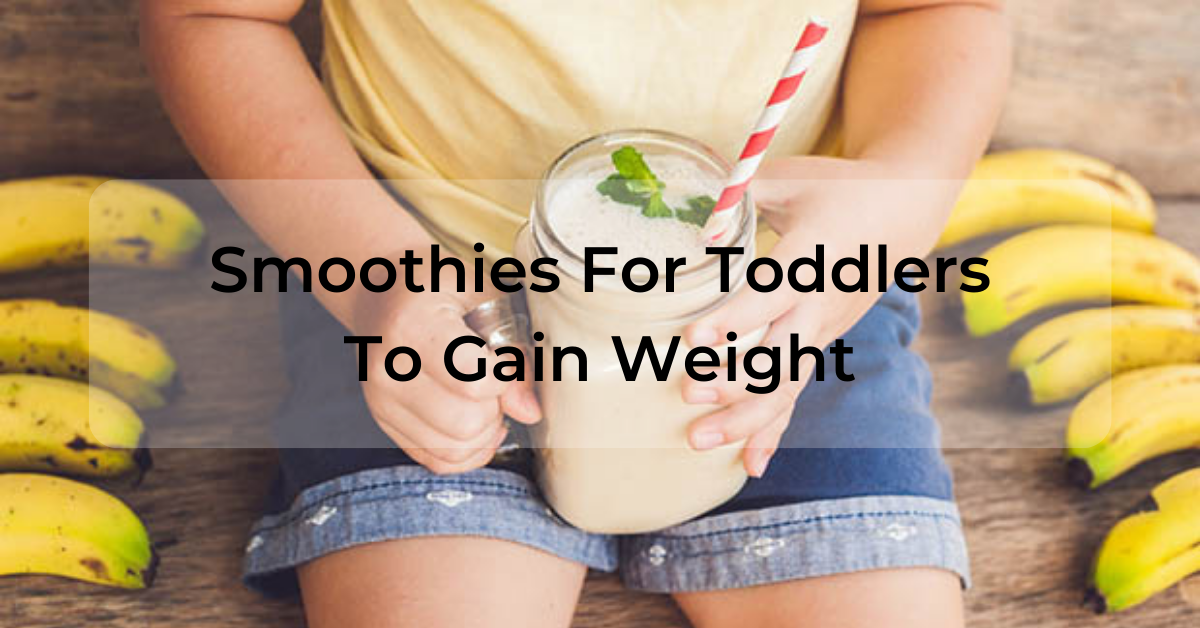 Does your kid still have the same weight as last year? You have tried many recipes to help your kids eat more but do not work as expected. Why don't you try to add healthy smoothies to your diet which are tasty, fresh, and easy to make? With the ingredients available around you, just some of the vegetables, and fruit, you can have a juicy smoothie for your kid as their snack.
A blend of fruit or veggies is a symbol of healthy and nutritious food which is an ideal choice for any parent who wants their kids to eat more kinds of fruits and vegetables. But bear in mind that not every recipe come up with a tasty flavor so make sure to choose appropriate smoothies recipes for your kids. If you still consider which one is better, the above parts will suggest some for you.
Strawberry Smoothie For Toddlers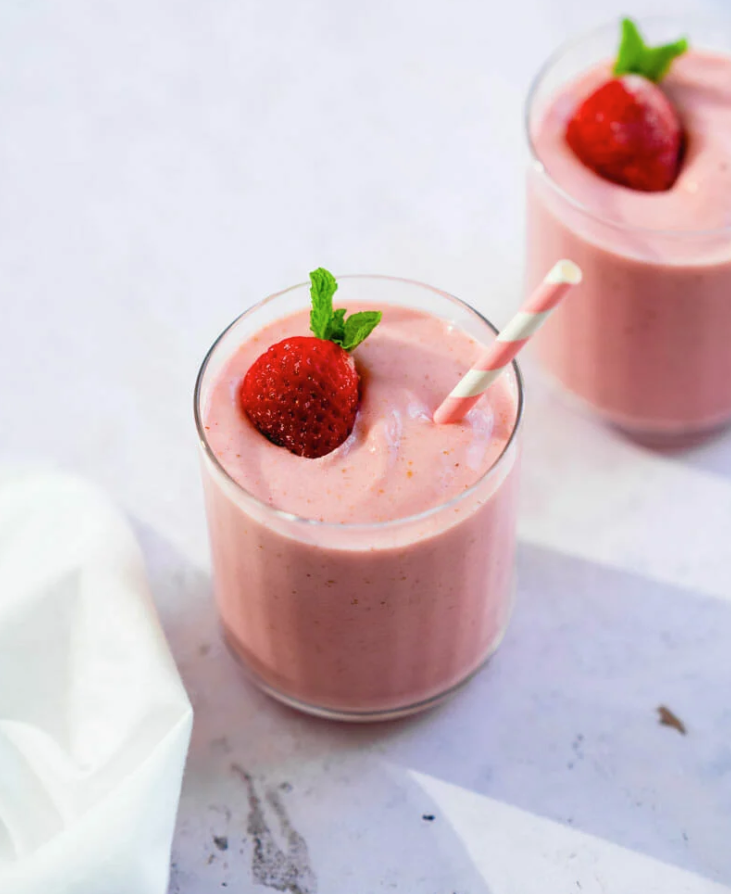 Ingredients
3/4 Cup Plain Yogurt
5 large frozen Strawberries
1 Banana
2 Tbsp Peanut Butter
2 Tbsp Milk
Half teaspoon of Amla powder
Instruction
These ingredients are easy to find and shop at the groceries nearby such as Walmart, Target, and many others. Put all the ingredients needed into a blender including yogurt, banana, water, amla powder, peanut butter, and frozen strawberries. If your toddler can not consume thick consistency paste, add more milk to the mix to make the consistency thinner. Start blending from low to a high level and serve immediately when it is finished. Up to 25% of toddlers' fiber needs can be satisfied by this high-protein smoothie which is an ideal option for the process of up the weight of your toddlers and kids. Try it out!
Banana Spinach Blended Smoothie For Toddlers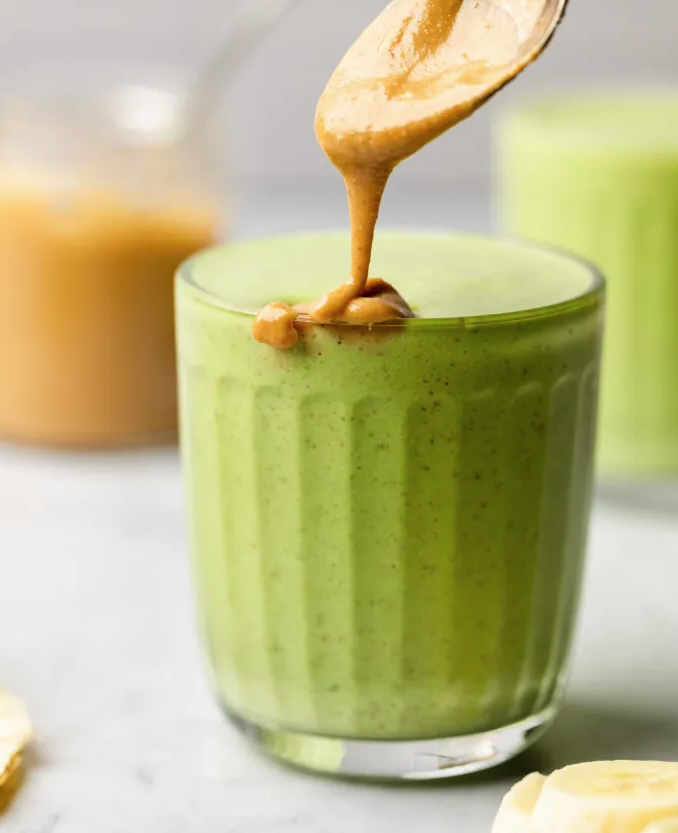 Ingredients
1 cup whole milk plain kefir (or your favorite non-dairy milk)
2 tablespoons almond, peanut, or sunflower seed butter
2 tablespoons hemp seeds
1 cup frozen banana slices
1/2 cup lightly packed baby spinach
Instruction
Add the hemp seeds, nut or seed butter, and kefir first to the blender. Then put banana, and spinach, as prepared above, to add more flavor to the smoothies. Beginning on low and increasing the speed to very high. Then the smoothie is completed, give it to your kid and enjoy. Please take a note that if your kid has a food allergy, tend to use almond, flax, coconut, rice, dairy, or even kefir. Some of our suggestions are Silk Protein Nut Milk and New Karma Flaxmilk.
Blueberry Smoothie For Toddlers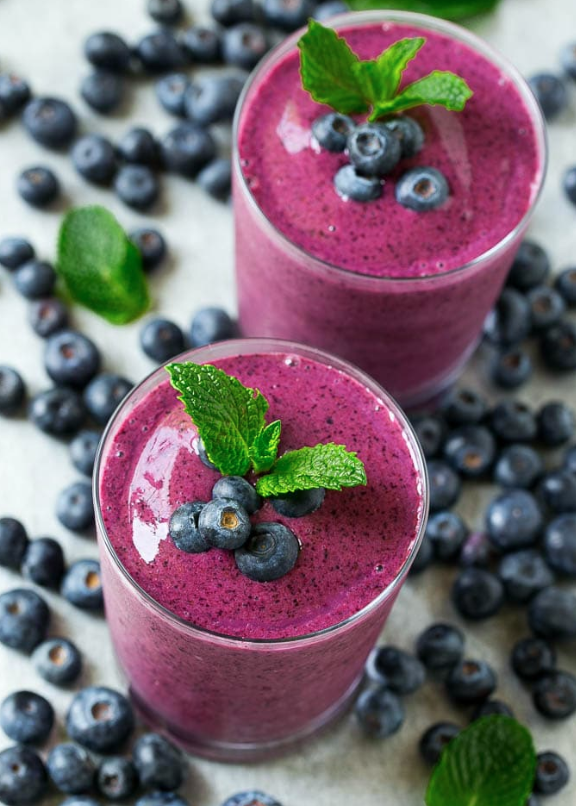 Ingredients
1/8 Cup milk
1/2 Cup plain yogurt
1 Whole banana
1/2 Cup frozen strawberries
1/2 Cup frozen blueberries
Cinnamon (additional option)
Instruction
Blended thoroughly with milk, yogurt, and a peeled banana. To further combine, add frozen blueberries, strawberries, and a dash of cinnamon. The paste will come out with deep purple which is the allure for toddlers and kids.
Tangerine Mixed Smoothie For Toddlers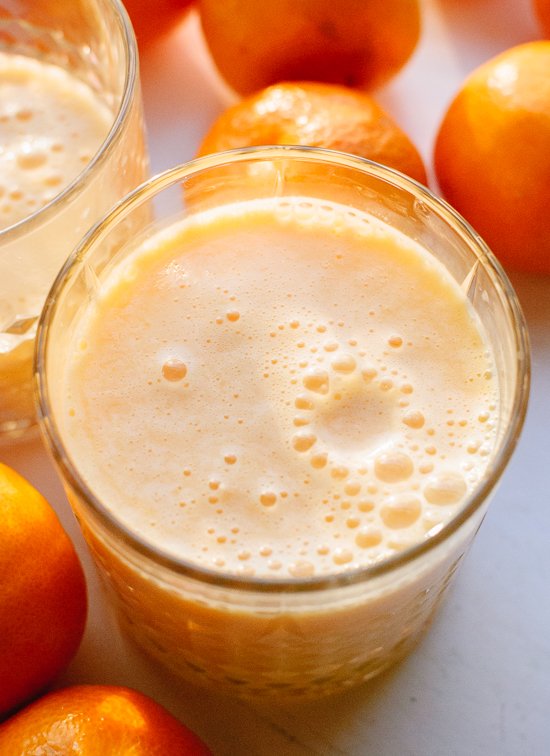 Ingredients
1 Tangerine
1 Carrot (small)
2-3 Apricots (ripe)
1/2 tsp. Wheatgrass Oil
200 ml Grape Juice (white)
Instruction
Cut the prepared veggies and fruits into small pieces and add them all into the blender. Blend carrot, apricot, and tangerine followed with grape juice. Smoothness will vary depending on the blender. Therefore, if you want your food to be as smooth as possible, you might have to choose a blender. Try Ninja Professional Blender 1000W BL610 or Instant Pot Ace Nova Cooking Blender. Purchase it with a coupon code here.
Cinnamon Smoothie For Toddlers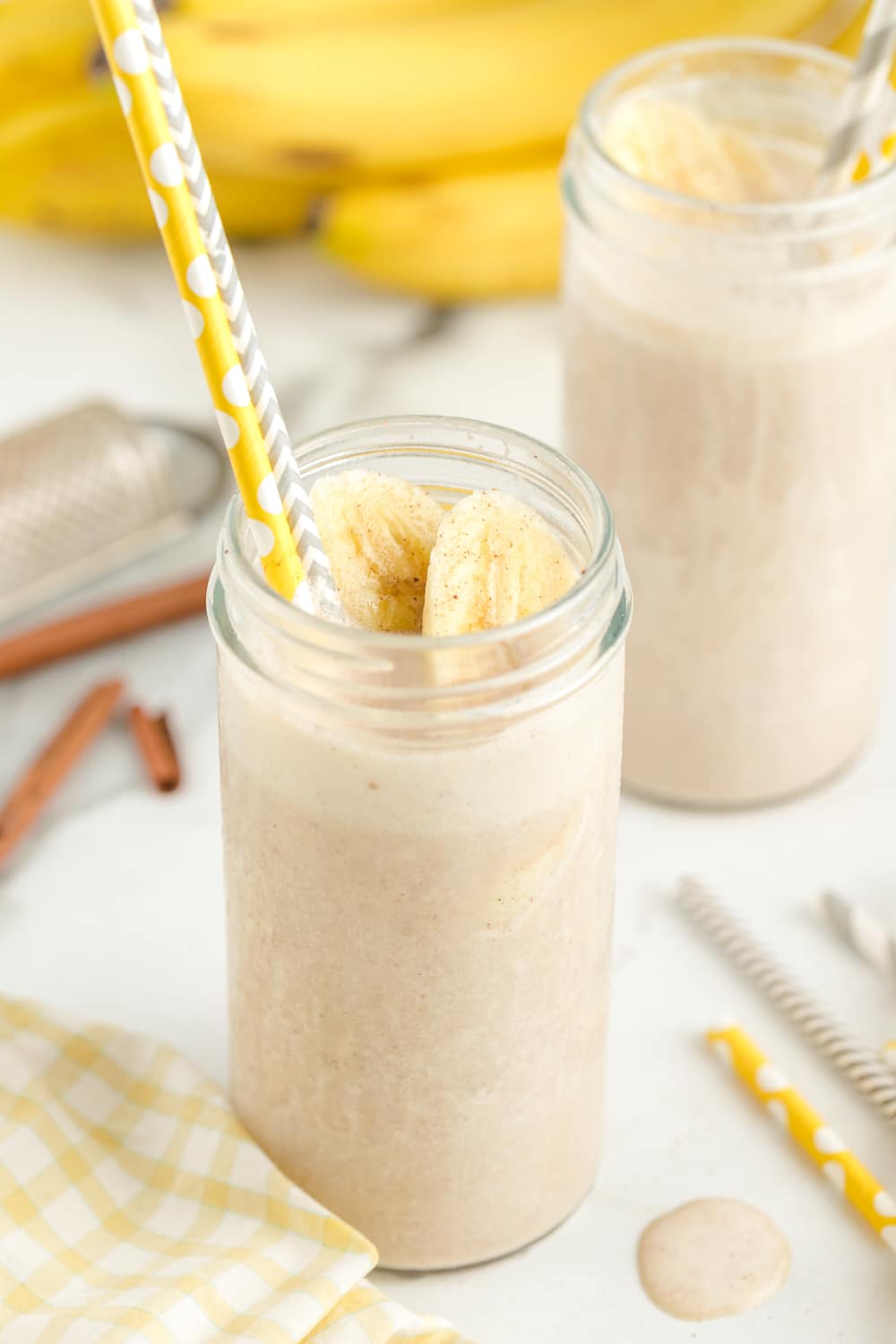 Ingredients
2 medium banana
1 tsp. nutmeg
1 tsp. cinnamon
1 tsp. vanilla extract
1 tsp. maple syrup
Almond milk to fill line (unsweetened)
Nuts as garnish (optional)
Instruction
Mixed sliced banana and almond milk first, use your blender for this step. Then put the remaining ingredients into the blender, except the nuts. The blender will make all of them into a perfect paste, just pour it into a glass and decorate it with almonds or the prepared nuts as garnish.
Carrot Smoothie For Toddlers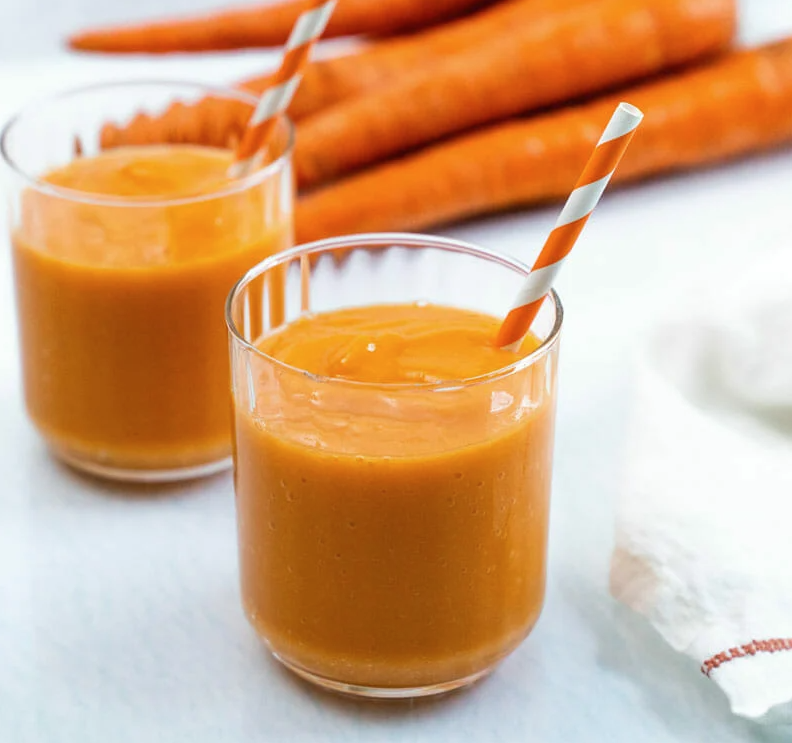 Ingredients
3 Carrots (medium)
1 Apple
½ Melon
½ tsp. Linseed Oil
Instruction
The melon's pulp should be removed. Apple and carrots should be chopped into small bits. When the preparation is complete, then blend all of these ingredients, except Linseed Oil. When the paste is done with a tasty color, add the linseed oil. Lemon juice will give it an additional twist, you can add it to the combination or not based on the favor of your kids.
Avocado Smoothie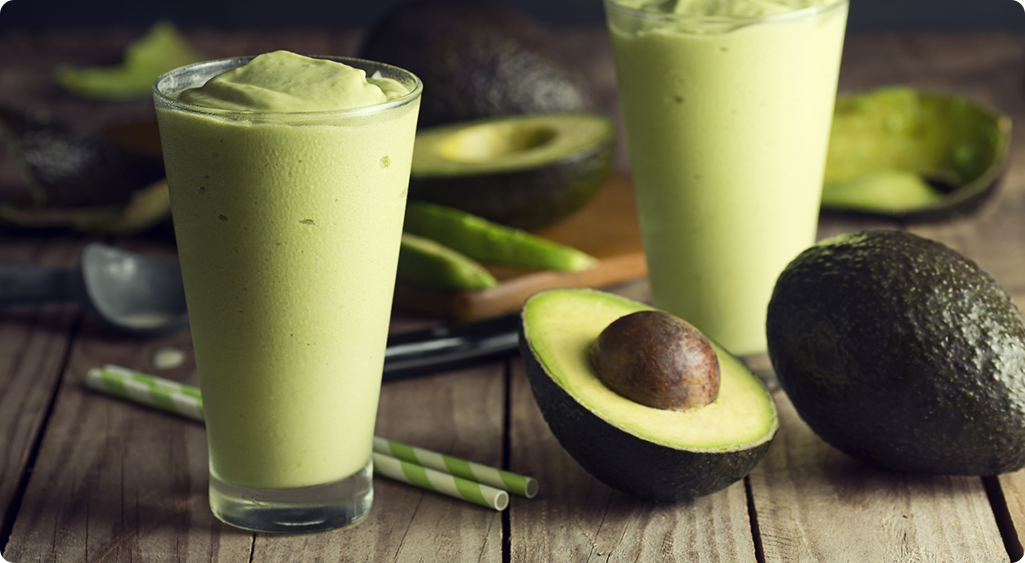 Ingredients
1/2 cup Whole Fat Coconut Milk
1 Semi-Ripe Banana
1/2 Ripe Avocado
1 tsp Vanilla Extract
Instruction
Doing a smoothie for your toddler is no easier with this recipe. Just all ingredients to a blender and start blending it until the paste is smooth. You can add chia seeds and nut butter to add more flavor. Some other optional ingredients you can choose include cinnamon, berries, milk ( for a thinner consistency), and cocoa powder ( for chocolate flavor).
Advice For Parents Looking For Smoothies For Toddlers To Gain Weight
When a child doesn't eat because their appetite is being suppressed, when they need more nutrients, and when they have food allergies, blended smoothies are great choices. But let your kids choose what they really want.
In addition, watch out for the smoothie's sugar added. Each fruit will contain a certain amount of sugar and smoothie consumption occurs more quickly than eating, which may contribute to an earlier surge in insulin. Avoid adding excessive amounts of fruit or extra sugar. Try to keep the smoothie's ingredients to a maximum that your youngster could consume.
Though smoothies for adults are normally blended with powders and protein, do not do it with smoothies for toddlers. It might cause some problems for the health of your kids.
Final Thought
The preferences of toddlers are the main reason leading to the weight because they only eat their favorite tastes. These smoothie preparations are appealing as well as healthful. You'll discover that your kids adore these as a result. Prepare a tasty and juicy smoothie for your kid and share the happiness moment with them instead of the food nightmare consumption.