Top 5 Round Glasses For Women You Should Have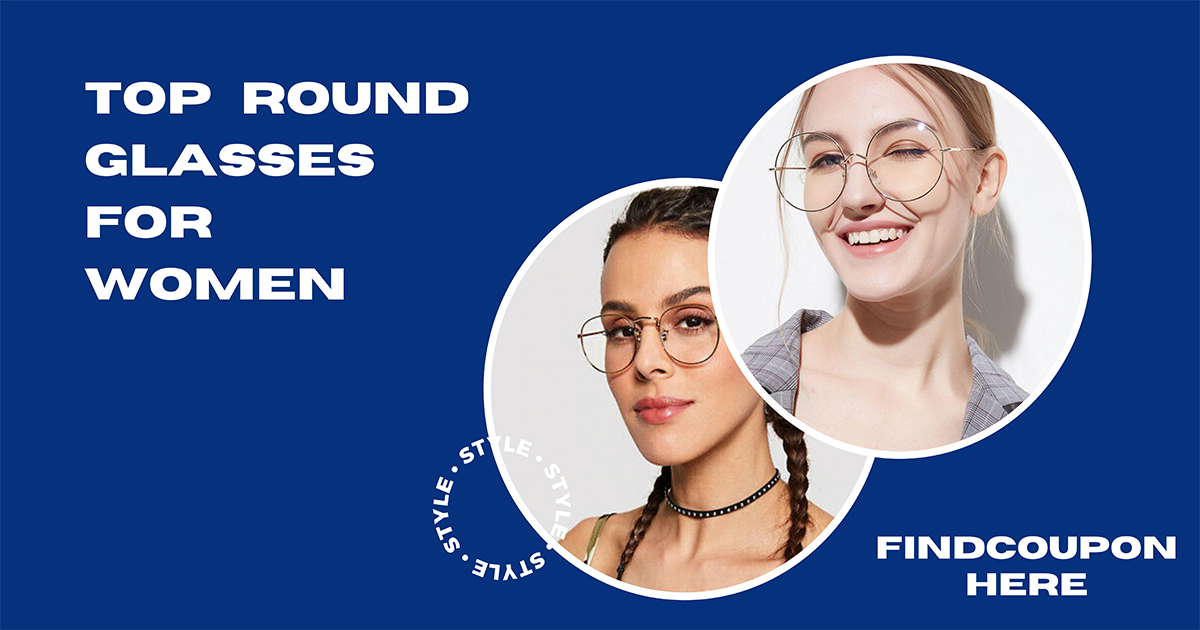 Round glasses for women are back in the trend becoming the inspiration of many collections from many glass brands including Ray-ban, Joseph Marc, and others. This fashionable frame style has a laid-back, retro vibe while flattering the face shape. The round shape of eyeglasses and sunglasses will make you look fantastic and effortlessly cool reminiscent of the looks of many famous people. Is round frame glasses suitable for any face shape? What are the current trends in round glasses for women? This article will go through these questions and bring out the answer. Consider our guide and continue your shop to choose an appropriate glass with a round frame.
What Face Shape Does Round Glasses Or Circle Glasses Look Best On?
Round glasses have a curved, circular lens form that enhances the features of your face and blends in smoothly. The focus is placed on your face rather than your clothing or height using a straightforward pair of circular lenses. Therefore, spherical glasses are the best choice if you want to stand out rather than bring attention to your clothing.
Round glasses can fit many face shapes but might be the priority choice of those who have sharp and angular features. The benefit of balancing any harsh angles and prominent jawlines will better the shape of a square, triangular, or heart form. They also complement those who have longer faces, strong, defined jawlines, and cheekbones that are equally wide. Bold features look best on frames that are round, big, and slender. Round and oval frames offer a person's face a more balanced, softer appearance by softening sharp features.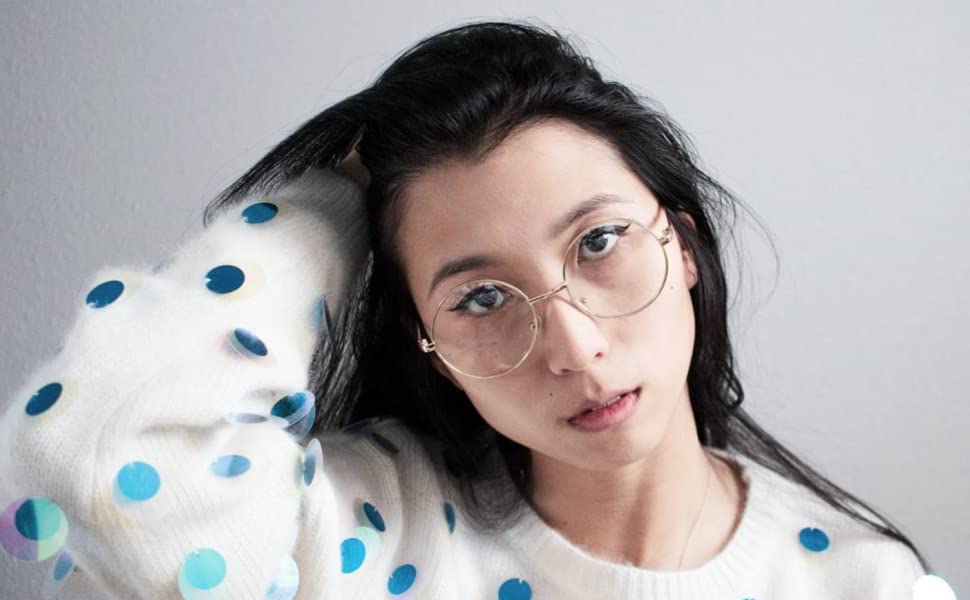 On the other hand, round glasses are the perfect choice for a well-defined jawline person, it does not mean that round face women can not wear glasses with a round frame.
Things You Should Consider Before Choosing A Pair Of Round Glasses
Except for the recommendation for face shape better on a round frame, think about color glasses that suit your skin tone as well as the material. Dark, thick frames may be the best way to go if you wear round frames as a fashion piece. The retro vibe of round spectacles and sunglasses might be the sparkling choice for those who are a bold and traditional appearance which can be seen in many common fashion shows from famous brands such as Gucci GGs or Luisvuiton.
Black round frames are basic but not old. It looks well to use more understated makeup and other accessories. However, if you want to wear bolder makeup or other unconventional accessories, more modest frame colors might be the best option.
Choose The Best Pair Of Round Glasses For Women
There are many providers in the US offering many types of glasses in round shapes in many different designs and materials. Choose metallic aviator glasses or polycarbonate based on your budget and face shape. Here are some recommendations to enhance your choices.
Warby Parker Faye Eyeglasses
Most ladies with glasses most frequently mentioned Parker, either because they already had them or because they wished they did. This eyeglass with a combination of a round shape and a roundish (and roomy) cat-eye shape might be an ideal option if you want metal and acetate mixed without spending much money.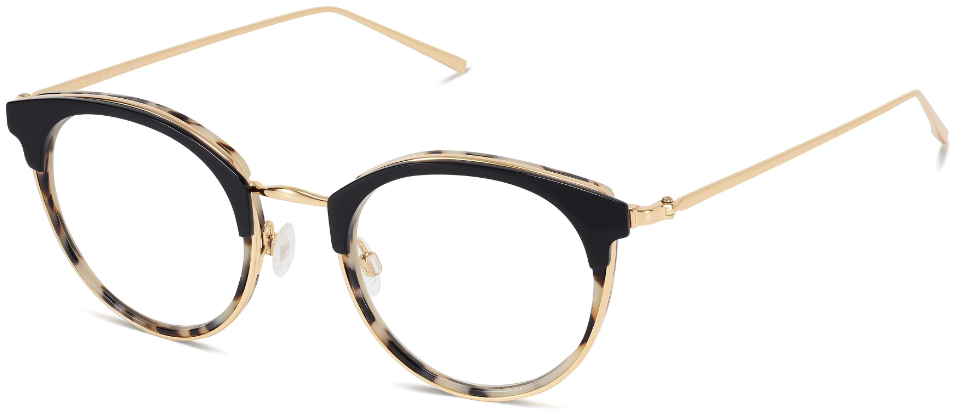 >>> Order Warby Parker Faye Eyeglasses here with a coupon
Garrett Leight Paloma Eyeglasses
Another classy option you can opt for round glasses is this Garrett Leight Paloma Eyeglasses which represent a collaboration of Garrett Leight's and Ulla Johnson. There are three different colors to choose from. This type of round glasses can accentuate the shape of your face bringing the vintage vibe. An inverse Windsor rimmed, round, lightweight, vintage P3 metal frame with a polished, curving bridge. Now accessible in newer colors and a smaller size for a more customized fit.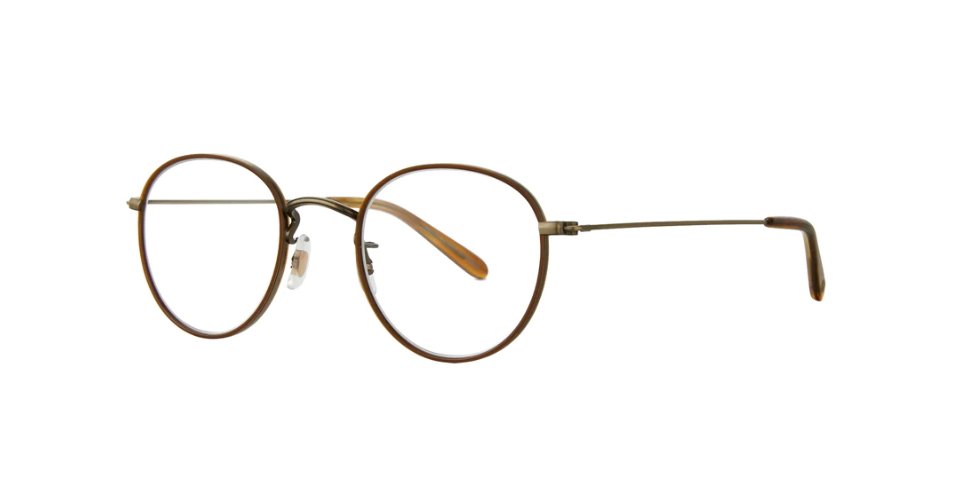 Garrett Leight Paloma Eyeglasses
Polo Ralph Lauren PH1179 Eyeglasses
Need a pair of round glasses? Our next choice for you is Polo Ralph Lauren PH1179 Eyeglasses with metal material and thin border which is suitable for most face shapes even for those who have a softer shape. You can find this one on eBay, or find more options in rose gold and silver at Lenscrafters. The frames themselves have a more timeless appearance because they are more oval than the circle style that was popular with wireframes a few years ago.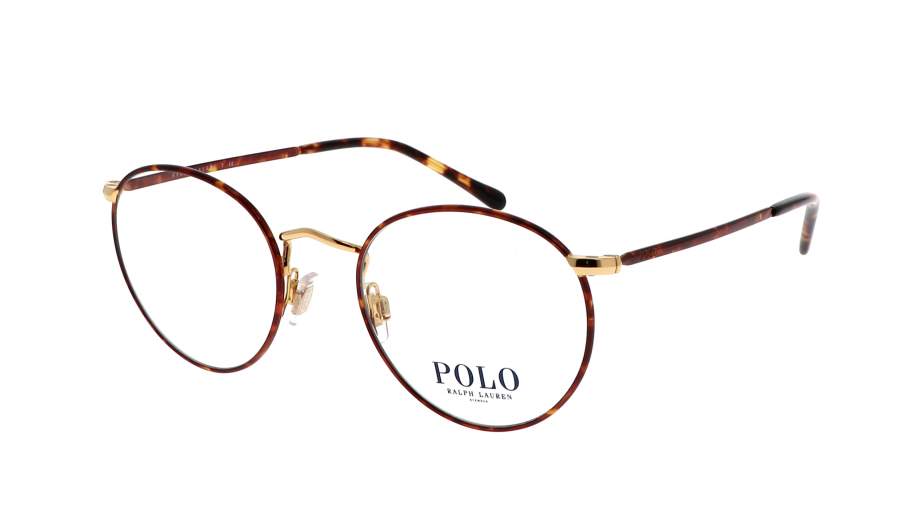 Polo Ralph Lauren PH1179 Eyeglasses
Garrett Leight Marian Eyeglasses
Although eyeglass fashions come and go, you can almost guarantee that if you purchase a pair of tortoiseshell frames, the design will still be in style in the next few years. Shop a pair of round glasses manufactured with blue-light lenses to protect your eyes from the sunlight. Due to a great frame, the glasses are so light enabling you to wear them all day without feeling uncomfortable. We believe that these timeless fashion glasses are a worthy investment that can change your entire look.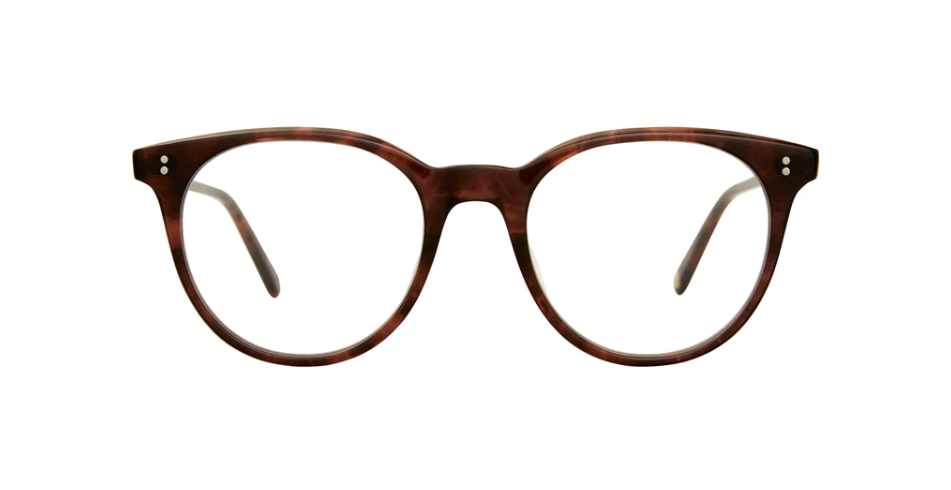 Garrett Leight Marian Eyeglasses
Oliver Peoples OP-505 Eyeglasses
At a price of $436, you can choose OP-505 with a more trendy look and eye-catching frame. This OP 505 is made from acetate and metal filigree. It gives off a vintage vibe that blends beautifully with the modernism of the acetate. This iconic frame features a unique look with not completely a round shape but more a cat-eye which is suitable for any face shape.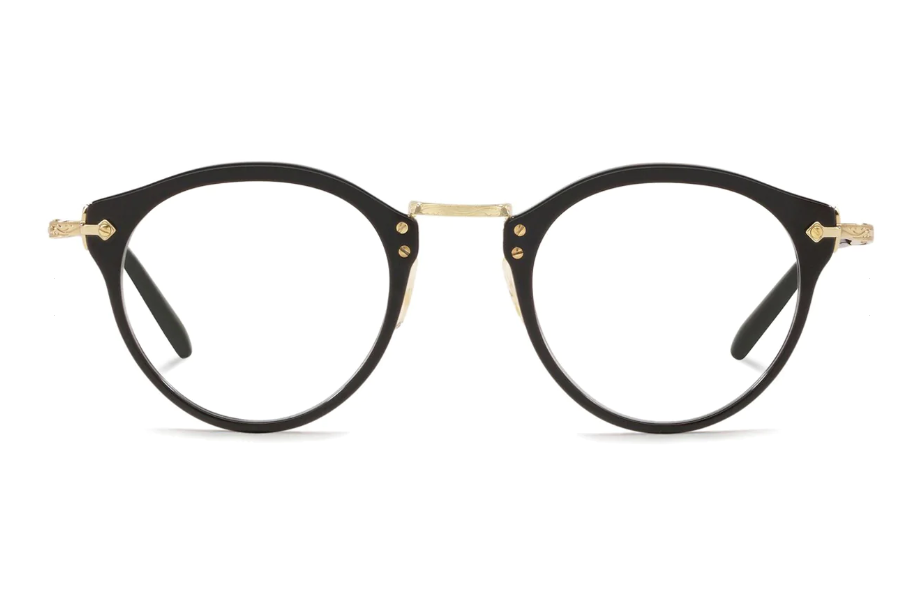 OP-505 Eyeglasses From Oliver Peoples
Final Thought
The resurgence of the traditional round frames is one additional style that has emerged this year. There are many collections from many brands with a natural aesthetic released recently adding more options to choose from for women. Hope that our recommendation above and some suggestions for those who want to choose a pair of round glasses might be helpful for you. Follow FindCouponHere to read more shopping tips.