Walmart Curbside Pickup 101: How It Works & Useful Tips For You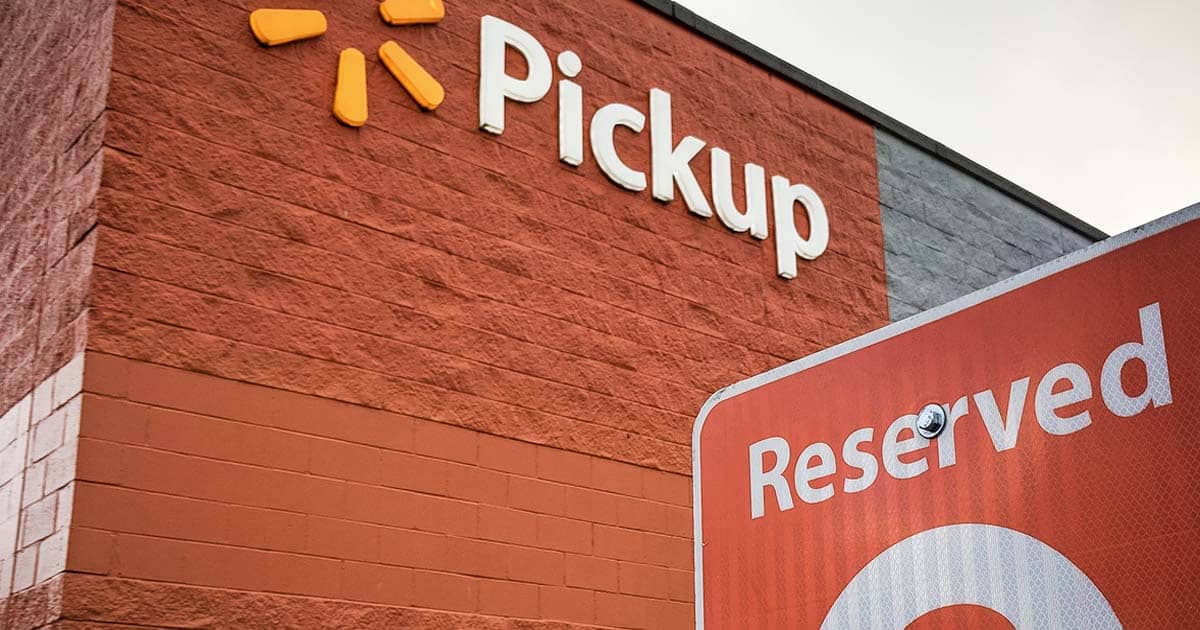 Have you ever wondered how does curbside pickup work at Walmart? Walmart has been offering this service for customers who are looking for new and convenient ways to shop for several years now. Keep reading to see what Walmart curbside pickup is and how it works.
What is Walmart curbside pickup?
Walmart launched its curbside pickup a few years ago, but it was only available for groceries at that time. Recently, in May 2020, Walmart expanded its curbside pickup to include electronics, tools, clothing, toys, and other non-grocery items. So, what exactly is curbside pickup?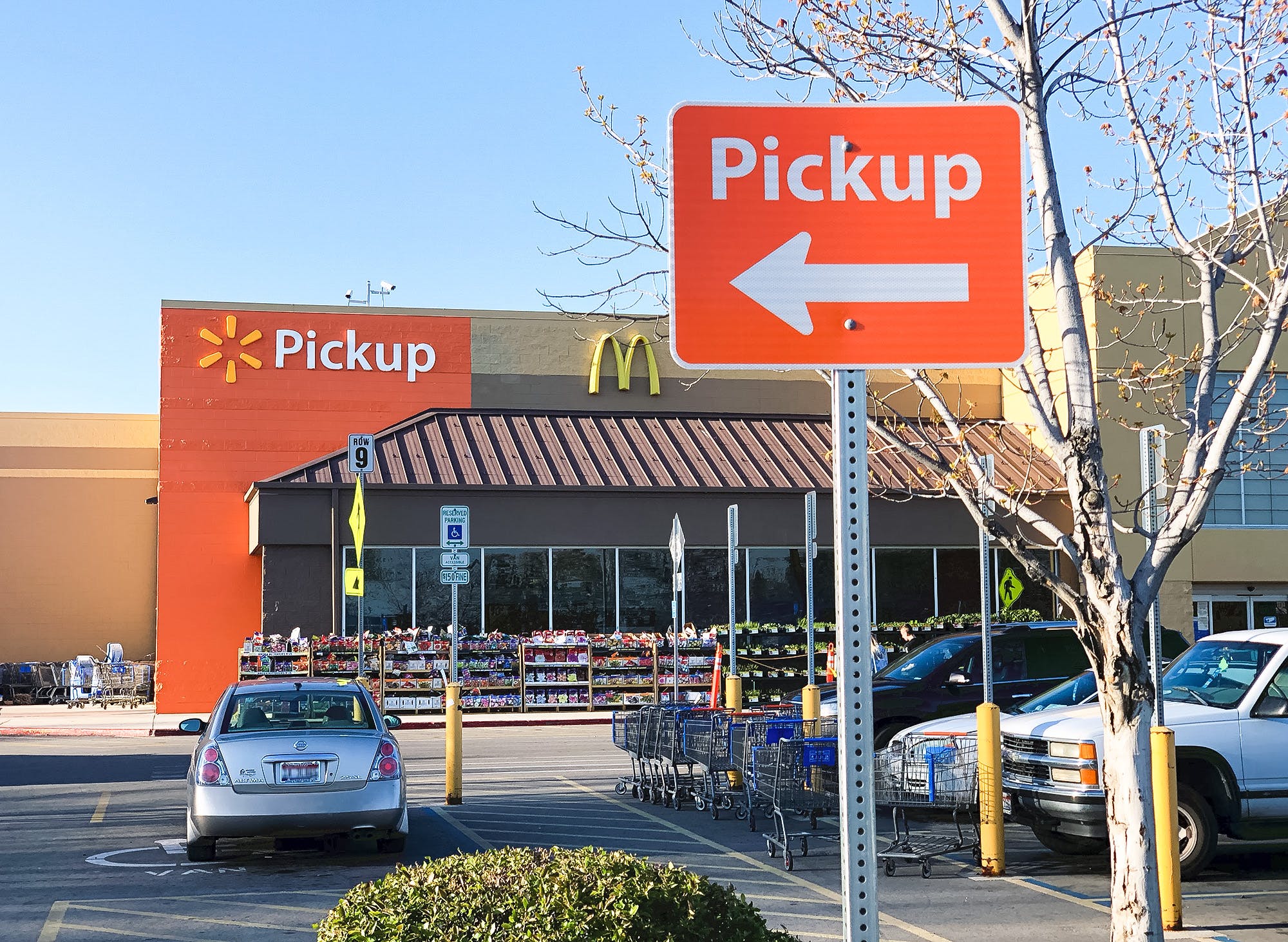 Walmart curbside pickup has been around for several years.
>>> Read more about Walmart's grocery restocking schedule HERE!
Walmart curbside pickup is a service that will help you avoid taking a lot of time to shop in stores by doing it online through an app or website. All you have to do is drive up to the nearest Walmart, get your groceries loaded by their employees and you're good to go.
Walmart Discount Codes Offered For You
How does Walmart grocery pickup work?
Walmart grocery pickup is very simple and will save you money. The only thing you will have to do is place an order of what you would like to buy online, choose your pickup location, and schedule an hourly slot and there will be a Walmart staff to load your items into your car.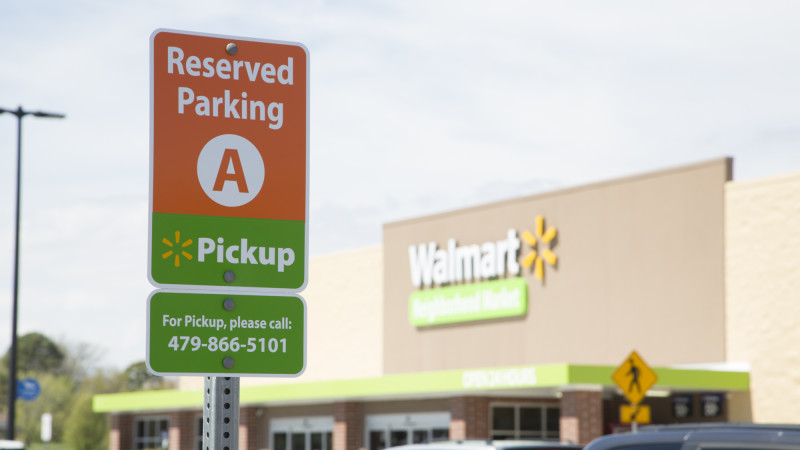 Walmart grocery pickup is very simple and will save you money.
How can I place a pickup order?
Here's our step-by-step guide on how to place a Walmart pickup order for you:
Step 1: Sign in to your Walmart account. If you don't have one yet, you can create one on Walmart's website or app.
Step 2: Click on "Pickup and Delivery" and check to see if your local Walmart store offers curbside pickup.
Step 3: Add the items that you would like to buy into your cart. When you are done, hit "Checkout". Select "Pickup" as your delivery option, after that you will see all the available time slots for pick up. The pickup times could vary depending on the store you picked but they usually operate between 8 a.m. and 8 p.m.
Step 4: Check your order once again because Walmart will substitute your item with a similar one if they are out of stock. You can choose whether or not to let the store make "substitutions" during the checkout section.
Step 5: After your order was confirmed, head to the store at your scheduled pickup time and there will be a Walmart employee to bring your order directly to your car.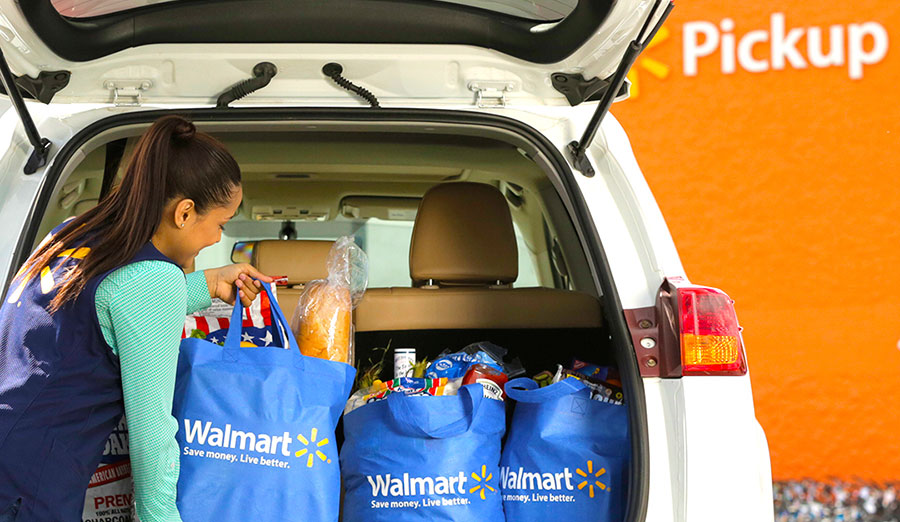 Your order will be loaded into your car by a Walmart employee.
>>> Don't know where to get you last-minute gifts? Check out Walmart's holiday schedule now!
Walmart curbside pickup tips
To make your pickup process easier for you, here are some of our advice that we have for you!
Walmart grocery curbside pickup is free and you will get the same prices for the items you'd gotten in store. However, the minimum order for pickup is $35 so bear in mind that you can combine groceries with other items in the same order.
Always remember to check the Walmart substitutions lists. If the item you want wasn't available, Walmart will automatically substitute it with a similar one. You can remove them from your order if you don't like the options.
Your items will usually be ready in four hours after you complete the payment so if you need your grocery for a special occasion, place your order a day in advance.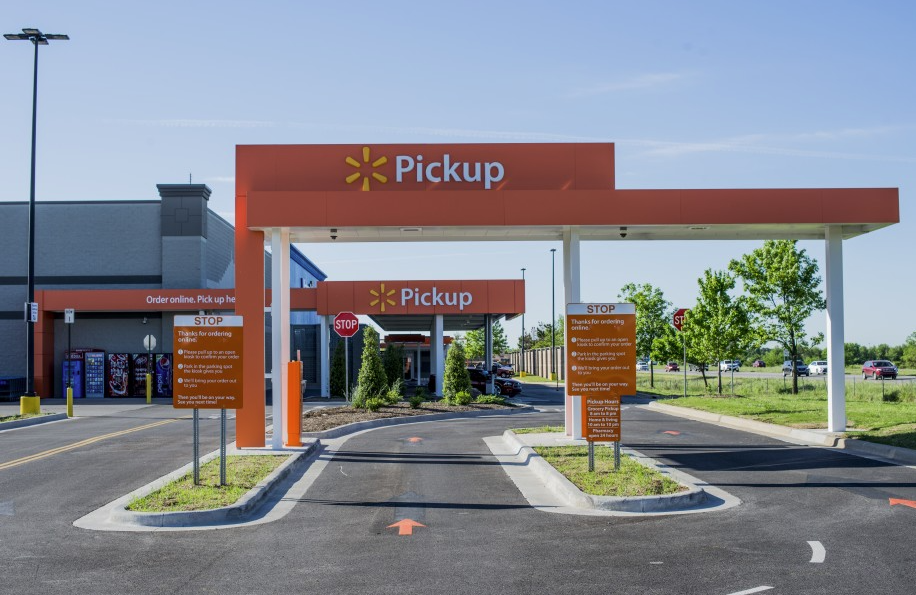 Always place your order in advance if you are in a rush.
How does Walmart pharmacy pickup work?
Does Walmart pharmacy offer curbside pickup? Of course! If you need to refill your prescription but don't want to go inside the store, Walmart has an option for you!
>>> Don't know how price matching works at Walmart? Don't worry, we've got you covered!
Similar to the grocery pickup, you can choose your prescriptions on their app or website and place an order for curbside pick up. Once you confirm your order, the pharmacy will fill it and check the price for you. You will be informed when your order is ready for pickup. After that, you can get to Walmart and there will be a pharmacy associate to bring your prescription to your car.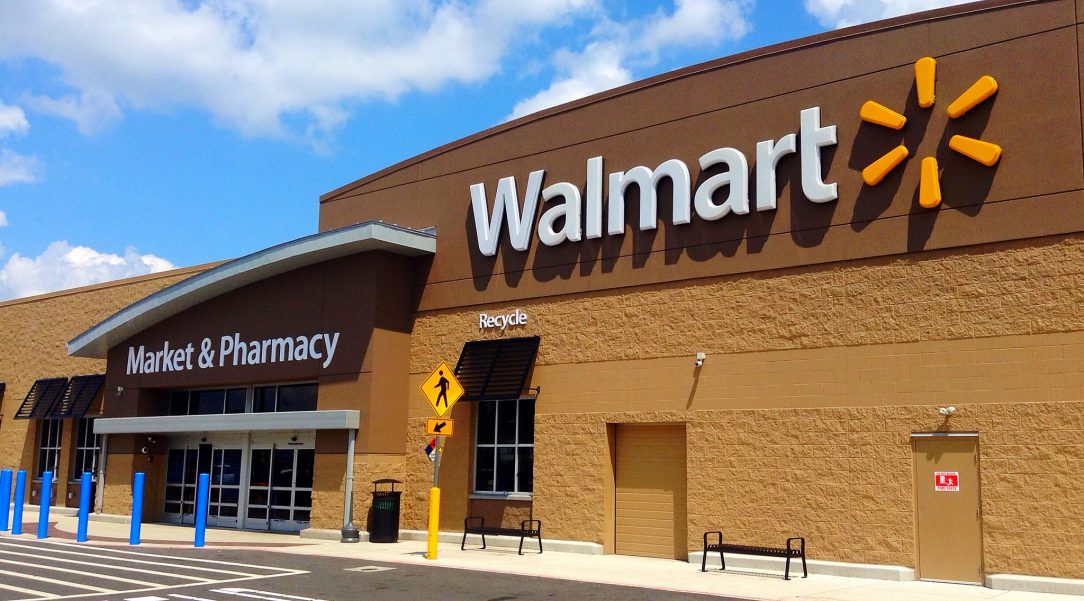 Walmart pharmacy also offers a curbside pickup service.
However, this service is not applied to all Walmart pharmacies. but some Walmart also offers drive-thru pharmacy pick-up so make sure to check in advance to save yourself some extra time.
Walmart curbside pickup FAQs
Can I place a pickup order using an EBT card?
Absolutely! For grocery pickup and delivery orders, you can select EBT Card as a payment method. By doing this, the Walmart employee will know that you are an EBT customer and swipe your EBT for those eligible items when you get to the location.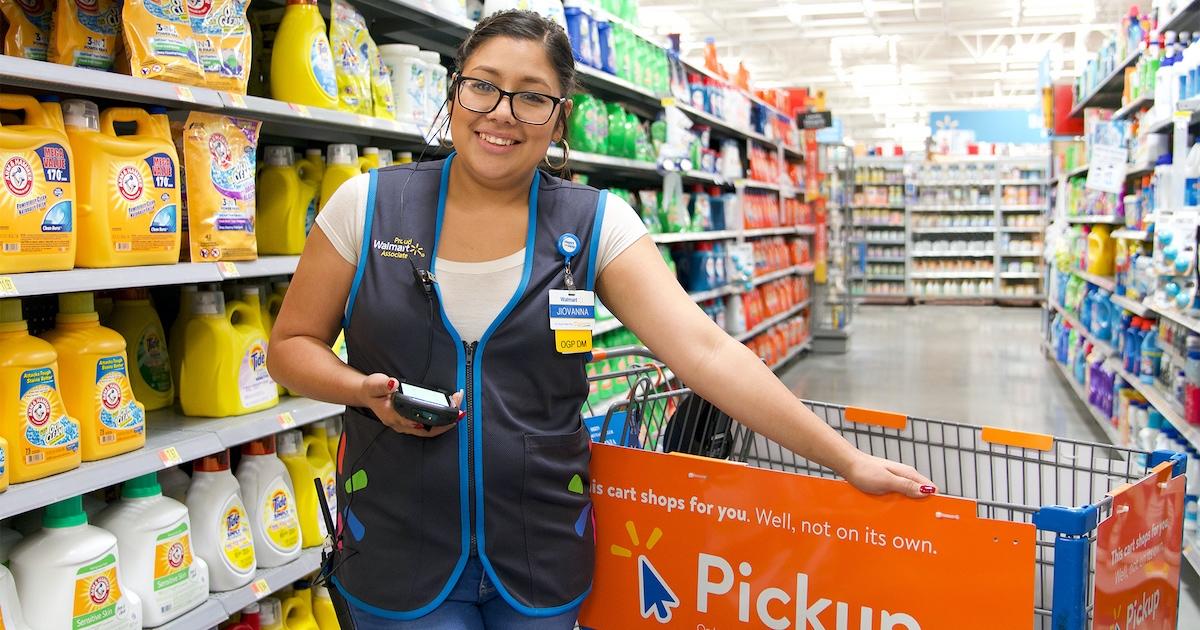 Remember to let Walmart know that you are an EBT Card user before you place your order.
What if I arrive after my pickup time?
If you miss your pickup time, you can arrive before the store closing time. Walmart will secure your order for 7 days from the day it's ready for pick up. If you don't come to pick up your order by then, it will be automatically canceled and you will be refunded. But you can always start over again if you still like your order.
Can I have someone else pick up my order for me?
Yes, you can! If someone else comes to pick up the orders, they will be asked the order number and the name on the order. So make sure to give the person picking up your order this information.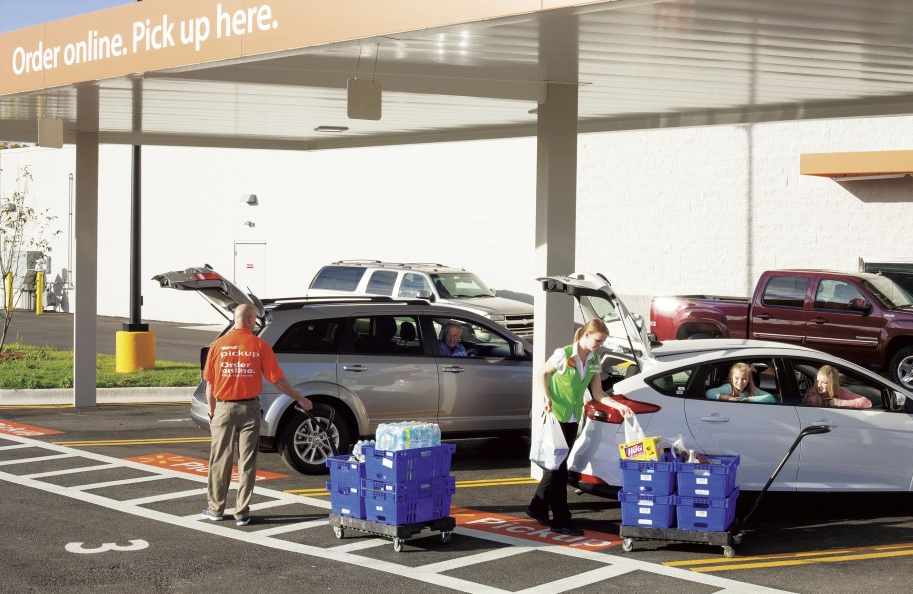 Always let the person picking up your order know the essential information.
Can I cancel my Walmart curbside pickup order?
If you want to make some changes, reschedule or just simply want to cancel your order, you can do that as long as it's in "pending" status.
Can I use my coupon code for Walmart curbside pickup?
Of course! In addition to saving time, Walmart curbside pick can even help you save more money. They give out hundreds of discounts for this service, you can get the deal at findcouponhere.net.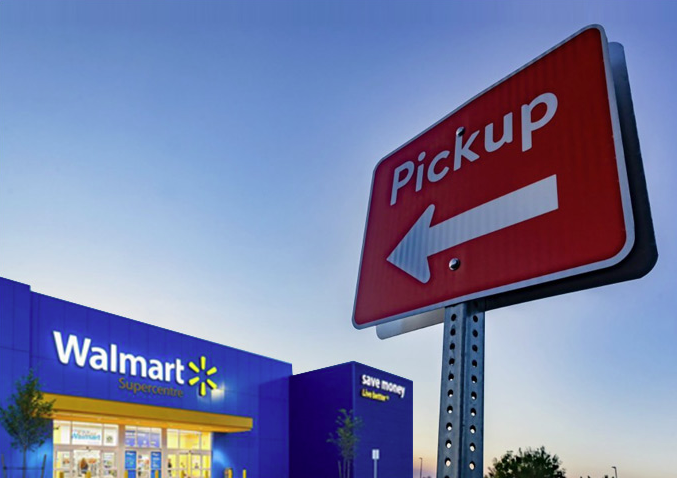 Don't miss out on Walmart discount codes when you are using their pickup service.
Our article concludes everything that you need to know about Walmart curbside pickup service. Have you tried their grocery or pharmacy pickup yet? Don't forget to check out Walmart exclusive coupons and discount codes of the month before you place your order!