Everything You Need To Know About Gift Card And Balance Check Walmart Canada

Do you want to send a present to your friends or colleagues but can't find the best item? Opt for Walmart Gift Card and let the choice be their turn. If you have no idea about these specials, this article will help you solve all of the questions related to gift cards and balance checks. Keep reading and explore with us.

Overview Of Walmart Canada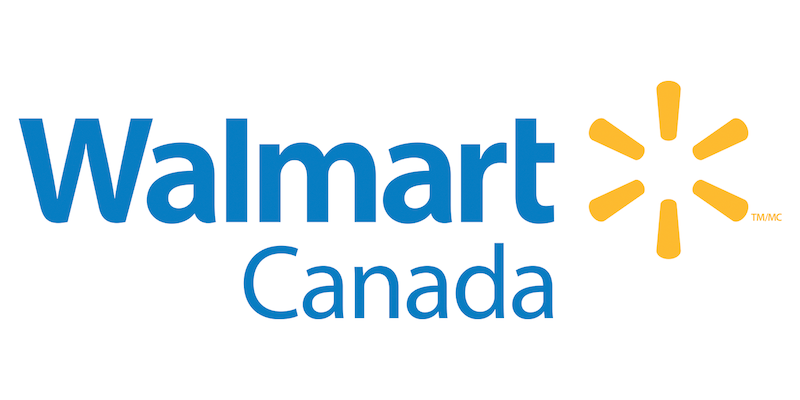 Walmart is often regarded as the largest and most powerful retailer in the world. This includes Canada, where Walmart has a big presence thanks to its low prices, wide assortment, and convenience. Walmart Canada was established in 1994 following the acquisition of Woolco Canada, and it soon developed. Walmart now employs nearly 100,000 Canadians across the country, with 334 Supercentres and 76 discount locations.
Since the pandemic Covid-19, Walmart shows its crucial position by providing most of the essential things including foods, pharmacies, automatic battery chargers, especially toilet paper - adapt the crisis in nearly a month.
Basics Of Walmart Gift Card Canada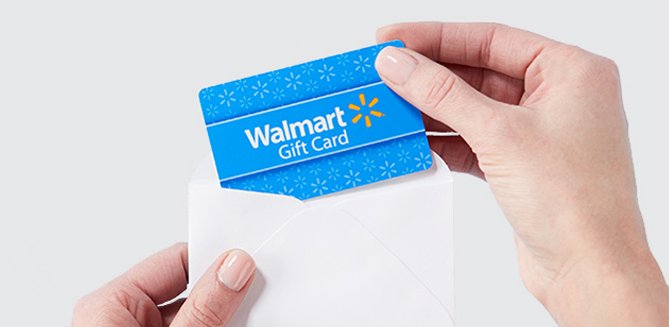 With the slogan " Every Day Low Price", Walmart has successfully built up its fame as the ultimate Canadian "one-stop-shop" with thousands of items at very low prices. One of the top high picks from Walmart is its gift cards. Walmart gift cards in Canada come in a variety of denominations and categories that allows you or the recipient to buy everything through the prepaid card.
Depending on every Canadian demand and budget, they can opt for the right one to meet your needs. Walmart gift cards are available both online and in-store purchases so these are the best option as a present to your beloved. Start as low as $5, you already own one for yourselves. Try it out and experience the best benefits from a Walmart gift card.
What Kind Of Gift Card You Can Purchase At Walmart Canada
There are two main types of gift cards - plastic and e-gift cards which have diverse styles as decoration. If you wish to make it quick and easy to give a gift almost immediately, Walmart e-gift cards are ideal for your choice. There might be a small fee for the delivery but it is worth a wonderful card.
Due to the friendly user interface, it is easy for you to find best-selling gift cards as well as gift cards by themes, categories, format, occasion, and specialty. Simply pick one and enter an amount from $5 to $500 CAD so that you can use a Walmart gift card on every purchase at Walmart stores across Canada. Except for that, if you want to send a present to your team as a reward for their dedicated work, Walmart gives you a perfect choice with Bulk & corporate gift cards in assorted amounts & styles.
Where Can You Buy Walmart Gift Card in Canada
The best place to find gift cards from Walmart is on the official website of the company. Most of the available gift cards are displayed in the "Gift cards" section that you can easily get and access. Walmart gift cards come in two types as mentioned above plastic cards and E-gift cards. More options for E-gift cards are offered on the website, if you are interested in any of them, go online with Walmart.ca and check out.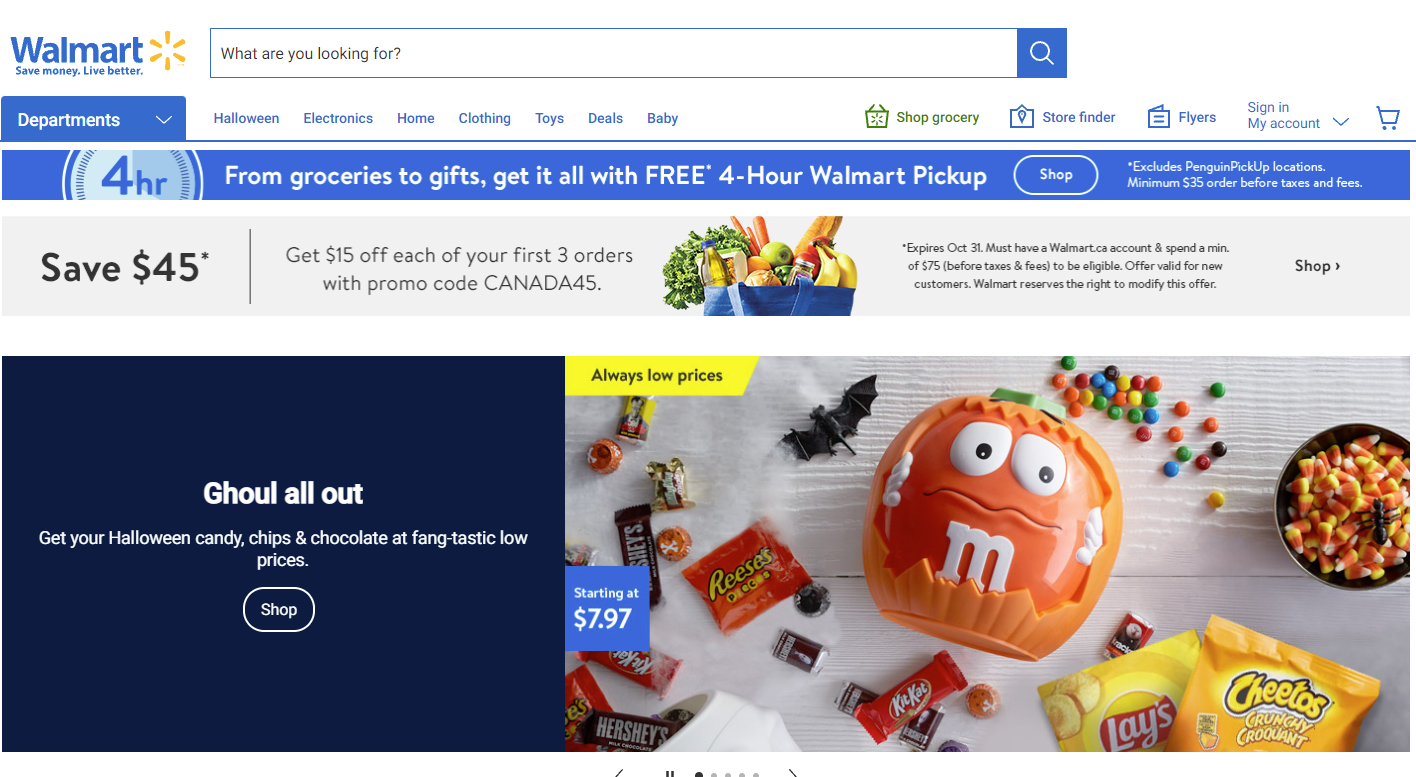 Other participating parties might provide Walmart gift cards as well. You can own one Walmart gift card from them but for more styles and decorations, it would be better if you can deal directly on the website of Walmarts.
How To Activate Walmart Gift Cards
According to the policy of Walmart in both America and Canada, gift cards under $250, e-gift cards, and gift cards purchased in bulk totaling fewer than 25 cards do not require activation. Those who purchase in quantities of 25 or more, as well as orders of $250 or more, will be required to be activated for the security. Some of the extra steps might occur in order to avoid fraud.
At the time the order is placed, an email with activation instructions is sent to the email address given on the account. To activate your Gift Card, you will receive an email with a password. Please contact Walmart.com Customer Care if you can't find or didn't receive this email.
Check Walmart Gift Card Balance Canada
There are three main ways to find out how much money is remaining on your gifted card including in-store checking, phone call, and online checking.
Walmart Canada Gift Card Balance Online Checking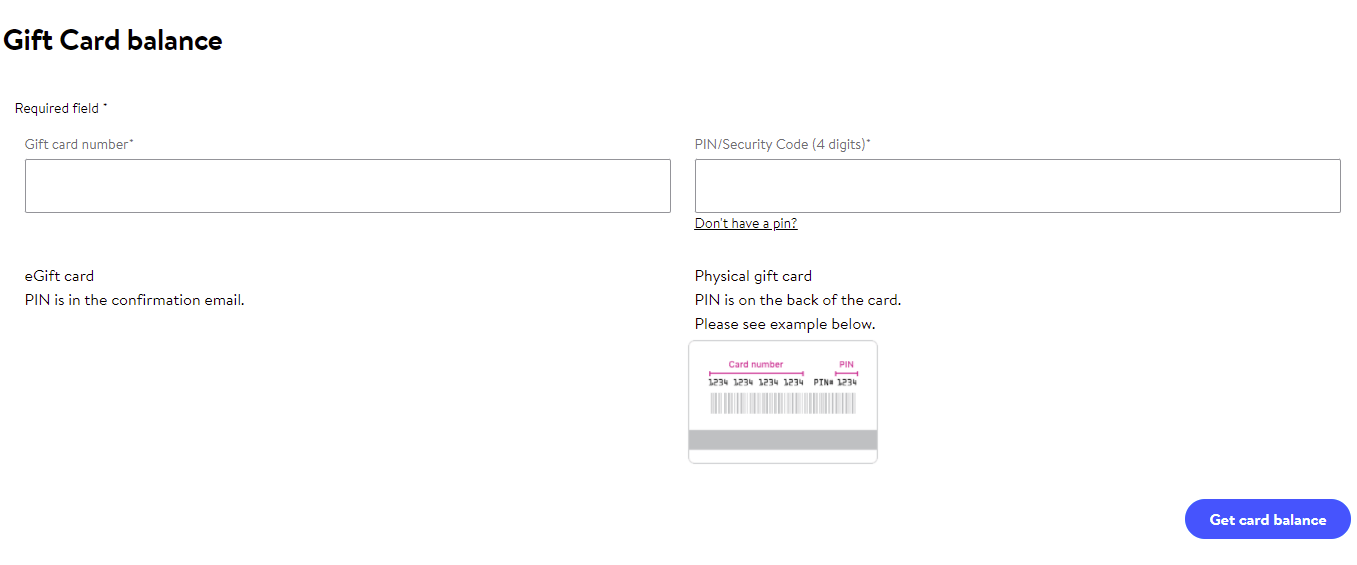 Visit Walmart's official website and head to the gift cards section. If you can't find where it is, you can search directly on the search bar at the top of the website. Hit on manage gift cards after logging in to your accounts and click on " Check Gift Card balance". Some of the required information is necessary such as gift card number plus 4 digits of PIN.
Walmart Canada Customer Support
Check your balance by calling the number 1-888-537-5503. Follow the instruction of the operator and provide your gift card number. You can find your card number behind your physical gift card with 16 digits.
Walmart Canada In-store Checking Gift Card Balance
If you don't want to wait, you can directly visit the physical store and ask the cashier for the balance check. Find the nearest locations, show your card and wait for the answer of a Walmart employee.
Walmart Gift Card Canada Term & Conditions
All of the gift cards purchased from Walmart Canada are issued by Wal-Mart Canada Corp. These purchased cards are only activated at Walmart retail stores in Canada only. Once you paid for the gift card, no return or redemption for cash is acceptable unless required by law.
Walmart will issue a new card with any remaining balance on the lost or stolen card at the time of replacement, along with the receipt. Card balances cannot be used to pay off credit card debt. Returns of card-purchased products will only be credited to the card. Other conditions can be changed based on the strategy of the company so check terms and policies frequently to avoid any misunderstanding.
Read more articles:
>>Cancel Walmart Mastercard At Ease In Simple Steps