Cancel Stack TV On Amazon Prime Canada Effectively With Ultimate Guide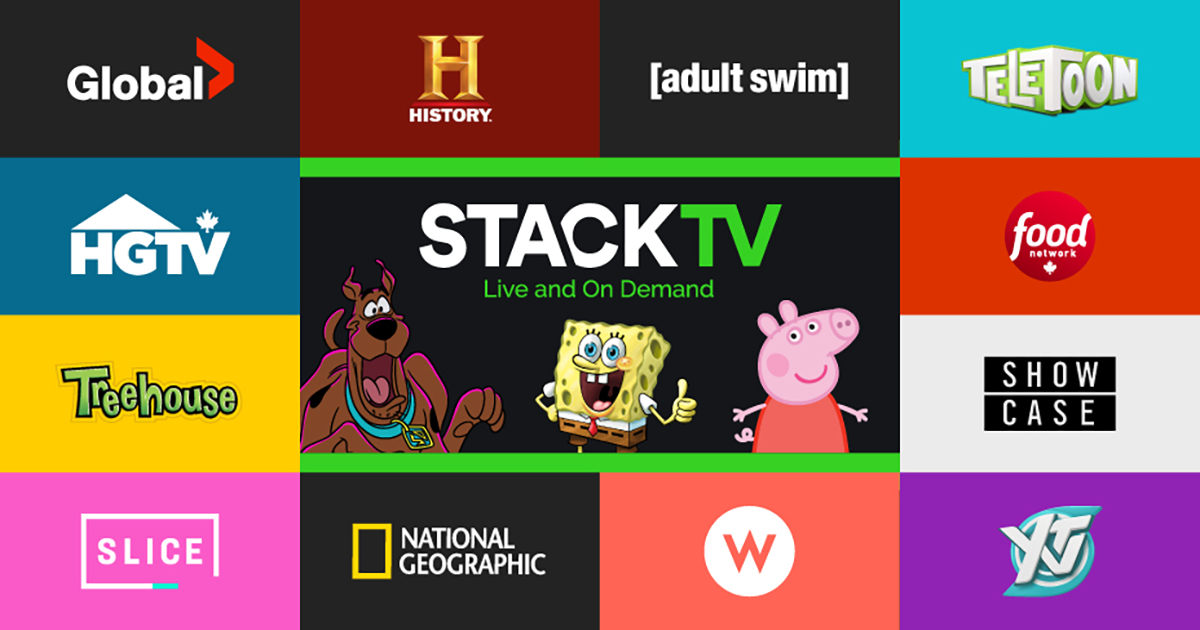 Stack TV is a television package launched by Corus through Amazon Prime Canada Video which is easily managed through the Amazon Prime dashboard. Within a few clicks, you can subscribe and cancel the subscription according to your demand. In order to let you know more details about this package and how to manage it, this article is designed for you.
Introducing Stack TV - Live And On Demand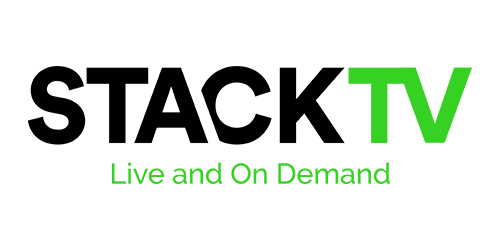 Stack TV is a new multi-channel television package with 12 top-tier linear networks that was launched in 2019 only available for Canadians. Stack TV provides its subscribers with entertainment, drama, lifestyle, and kids' television channels, as well as live and on-demand video. It is a result of a cooperation with Amazon Prime and Corus - one of the largest Canadian media companies with a commitment to bringing the highest quality content for all of the customers located in Canada through Amazon Prime Canada Video.
Therefore, any Prime member in Canada from now on can access a variety of channels including Global, Food Network Canada, HGTV Canada, W Network, History, Adult Swim, Slice, Showcase, National Geographic, Teletoon, Treehouse, and YTV.
With Stack TV, you have more options for your beloved kids with specific channels focusing on education and entertainment content such as Nickelodeon video or SVOD channel. The fee for the monthly registration of the Stack TV package is $12.99 and an additional fee of $5.99 per month for the Nickelodeon SVOD channel.
How To Subscribe Stack TV Via Amazon Prime Account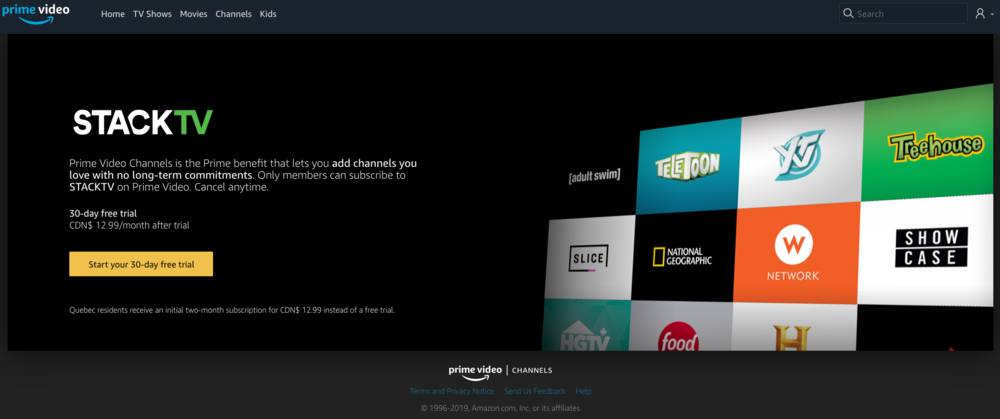 Premium Video Channels from Amazon will offer Stack TV for all Canadian members who already signed up for Premium accounts at Amazon. The starting fee of registration is $12.99 per month with hundreds of series live and on-demand as well as multiple channels adapting to any demand. From sports, entertainment, and news to discovery interests, Stack TV has got you covered. In order to access these programs, here is our guide for a successful subscription.
Step 1: Log into your Amazon Prime account and navigate to Amazon Prime Canada Video.
Step 2: Add the Stack TV Channel to your current account. On top of the benefits as an Amazon Prime member is that you can start your subscription with Stack TV for free within the first 30 days. The monthly fee of $12.99 CAD will be charged as normal after the trial.
Step 3: Finish your subscription by fill the needed information and checking out.
How To Cancel Stack TV Subscription On Amazon Prime For Canadians
Though Stack TV has multiple channels and interested on-demand videos, some of you will find it not valuable as expected after a free trial. If you wish to cancel the subscription, this guide is designed for you.
Step 1: First and foremost, you will need to sign in to your account on the official website of Amazon.
Step 2: Manage your Amazon Prime Canada Video account by clicking on " Prime Video subscription management".
Step 3: You will see all of the subscribed channels on the "Your Channels" sections. Select Cancel Channels next to Stack TV service.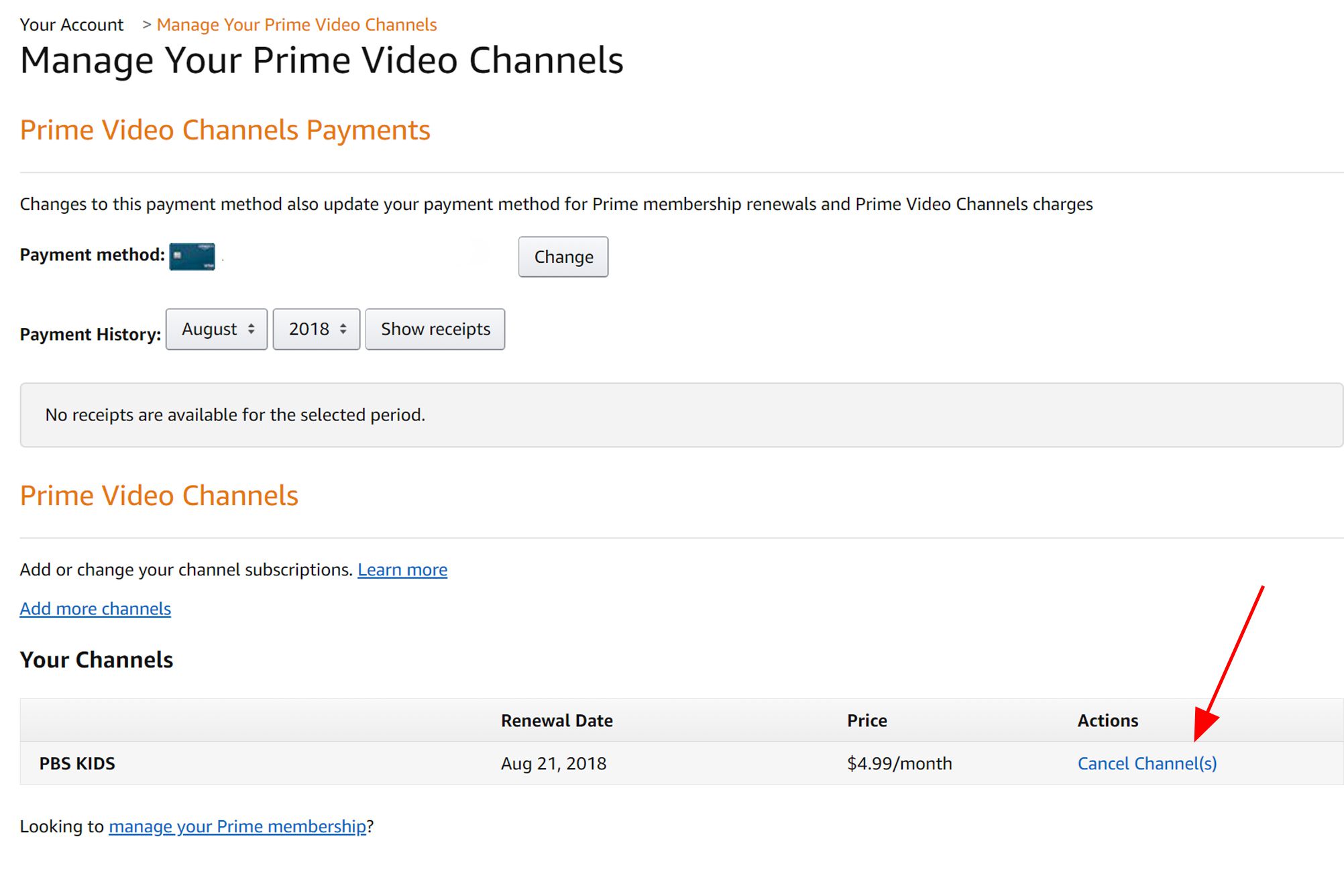 Step 4: Confirm your cancellation and accept to cancel your subscription in the pop-up box.
What Happens After Your Stack TV Cancelation
You will still have permission to access all of the services from Stack TV once you've canceled until the end of your membership period. Your cancellation prevents Amazon from renewing your subscription on the specified renewal date. Even if you haven't utilized the membership, you will not receive a refund if you cancel.
Your Stack account will automatically change to the free version when your subscription ends. If you want to renew your Stack TV plan, you can re-subscribe within 90 days before your data is removed.
What If When You Can't Unsubscribe Stack TV
Our guide above gives you the best way to cancel your subscription. Just simply follow step by step as mentioned above and you will see the cancellation option. In the case that you can still watch all of the channels from the Stack TV package, don't worry, as long as you discontinue your plan, Amazon won't charge you a renewal anymore. And your plan will stop at the end of the period.
Bonus Tips On Amazon Prime Canada Video
Premium channels are only valid with the same account that was used to purchase Amazon Prime. This also means that shared accounts and Amazon Household accounts can't access subscribed channels. Your main account can't share the permission to connect to the premium video as well so in order to access Amazon Prime Video and premium channels, you must log in to your main account.
When you cancel Amazon Prime Video, it doesn't mean that your Amazon Prime is canceled as well. You can still log into your premium account and manage your subscribed channels. But when you unsubscribe your Amazon Prime, your premium channels are also canceled.
Subscriptions to channels are payable on a monthly basis and are non-refundable. When you cancel a channel, you will not receive a refund on your account. You can, however, continue to use the channel until the termination date has passed.
If you subscribed to one channel multiple times, you are able to cancel the subscription ỏ change to another one. To see if your subscription(s) qualifies, click Change Plan or contact customer service.
You might be interested:
>> The Most Effective Ways To Link Amazon Prime With Twitch
>> Check Amazon Gift Card Balance Successfully Without Redeeming With Our Guide
Conclusion
Amazon Prime Video allows you to subscribe to Stack TV at ease within plenty of channels. Though Stack TV is an ideal choice for the family package, the monthly subscription fee can cost a bunch. No matter what your choice is, we - FindCouponHere will always be by your side and help you with all of the support as much as possible.