How To Check Staples Canada Gift Card Balance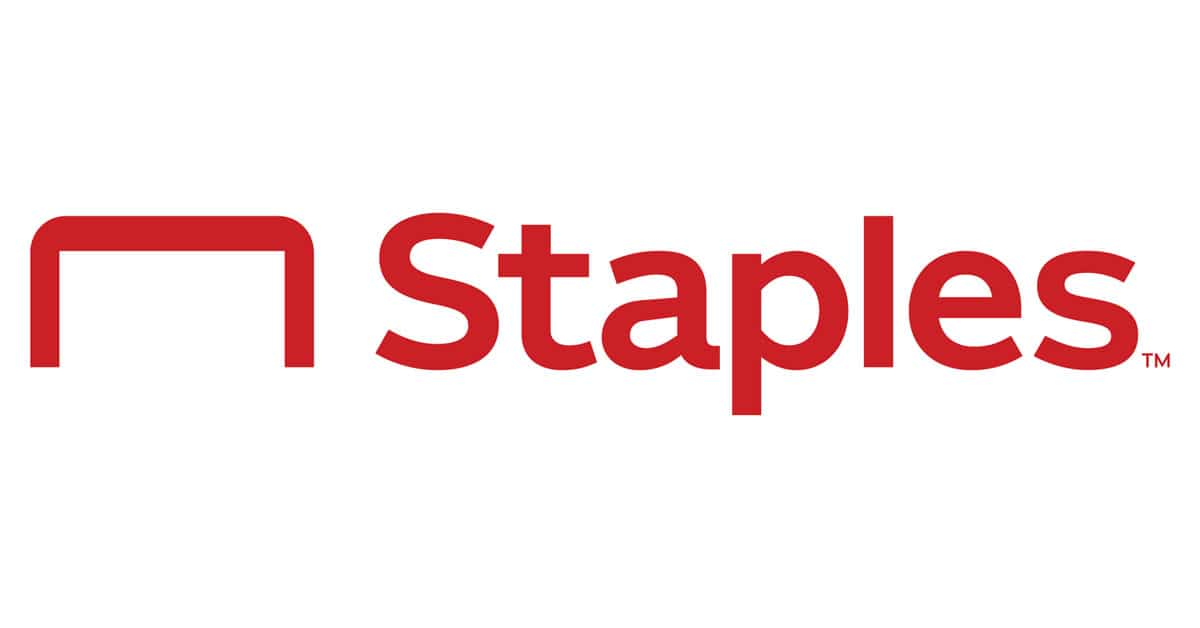 Easy to get easy to redeem, Staples Canada gift card is an ideal present for your beloved. By purchasing this item, you are no longer worried about a gift for any special event. In this article, we will help you understand more about this gift card as well as show you the effective way to check the balance. Follow our steps and we will show you a comprehensive guide.
General Information About Staples Canada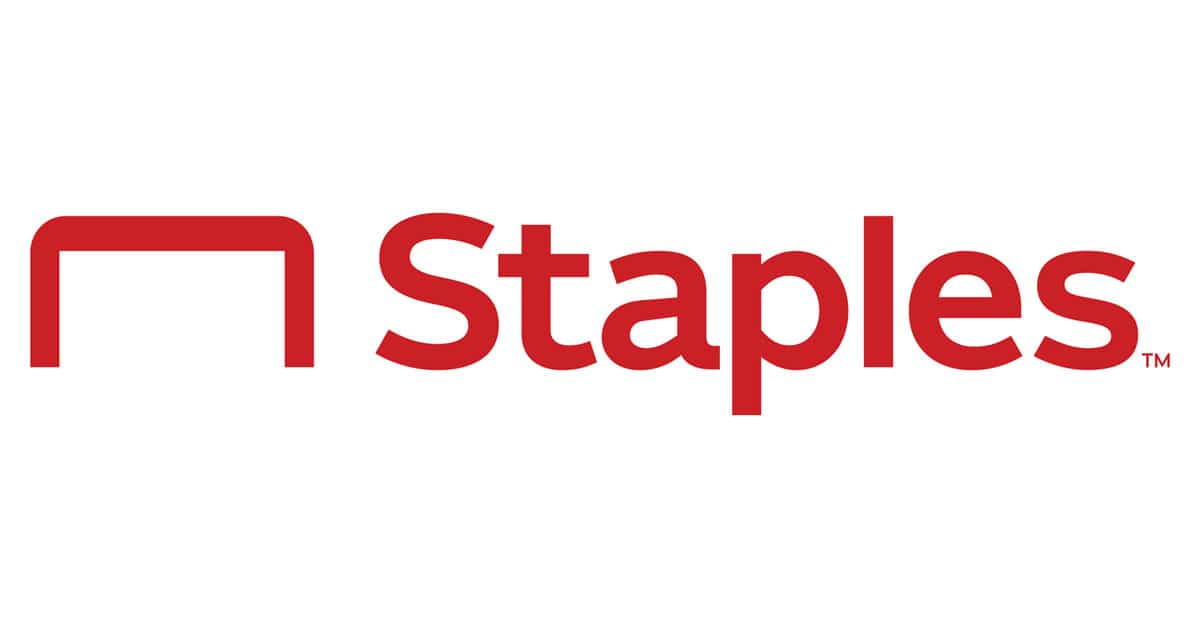 Established in 1991, Staples Canada is a private company headquartered in Richmond Hill, Ontario. Throughout the years, the company has operated a large network with over 300 stores across Canada focusing on retail and B2B oriented delivery operations. Since the first day, Staples has assisted with hundreds of businesses, and with the development of connection through the internet, the retail channel of Staples magically upgraded to a whole new level.
In order to concentrate on the sale of office supplies and related products, Staples has changed its name to The Working and Learning Company with a dedication to being a dynamic, exciting partner to customers. Staples Canada, since its transformation to The Working and Learning Company, has played a more important role to small businesses and customers with expanded services along with Solution shop and thousands of new products, tech services, special events, and informative content with the Spotlight Speaker and Staples Studio.
About Staples Canada Gift Card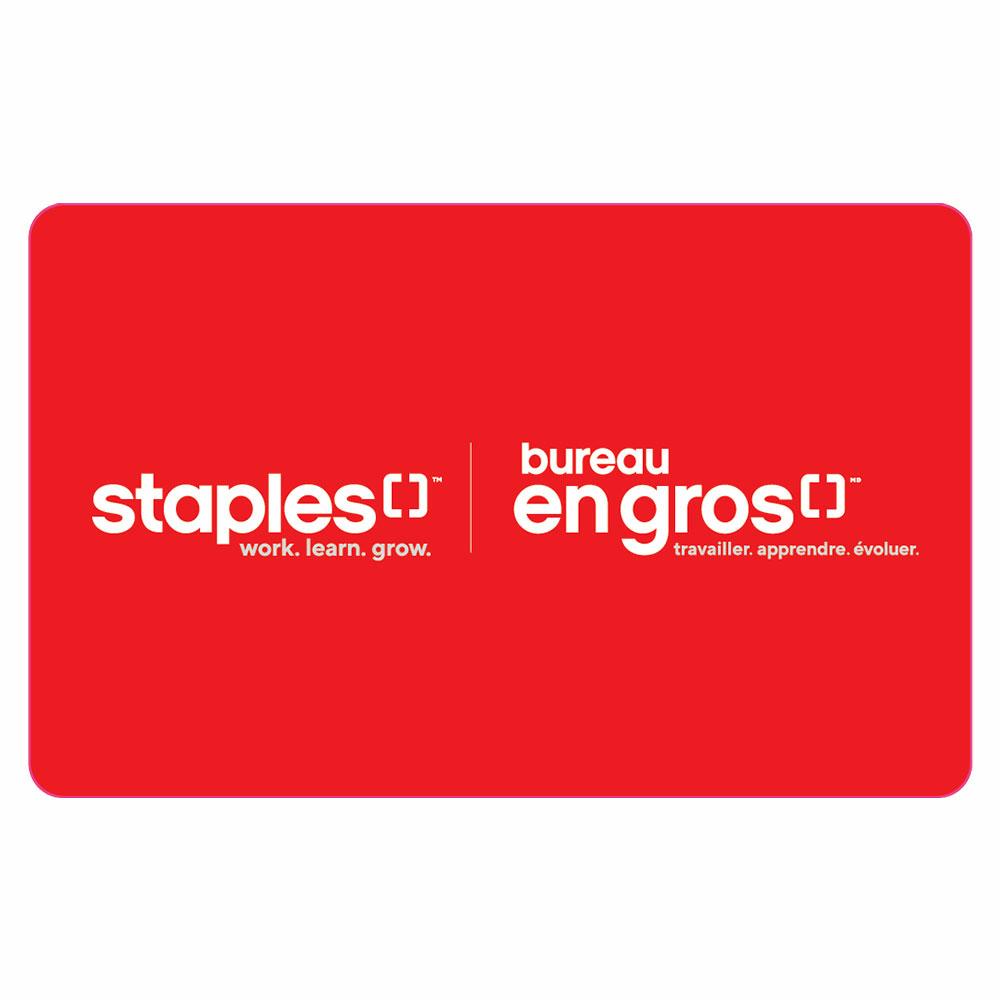 Staples is a place where you can access all of the items for your office from the pen, printing paper to more valuable things. Everything is included in one place that can save you a lot of time and money. That's also the main reason why purchasing Staples Canada gift cards for your friends or family members is an ideal option when you can't decide the best present for them.
Staples Canada gift cards come in two main kinds including e-gift cards and plastic cards. Both can be bought from physical stores and their online website. It's your choice to choose the value of each gift card ranging from $10 to $600. Any pre-paid gift card over $250 CAD is only available for in-store purchase.
Gift cards cannot be used to make credit card payments, nor can they be used to purchase other gift cards (including Staples gift cards) or e-gift cards. A maximum of five cards may be used for a single purchase. Consolidation of cards is not permitted.
How Does Staples Canada Gift Card Work?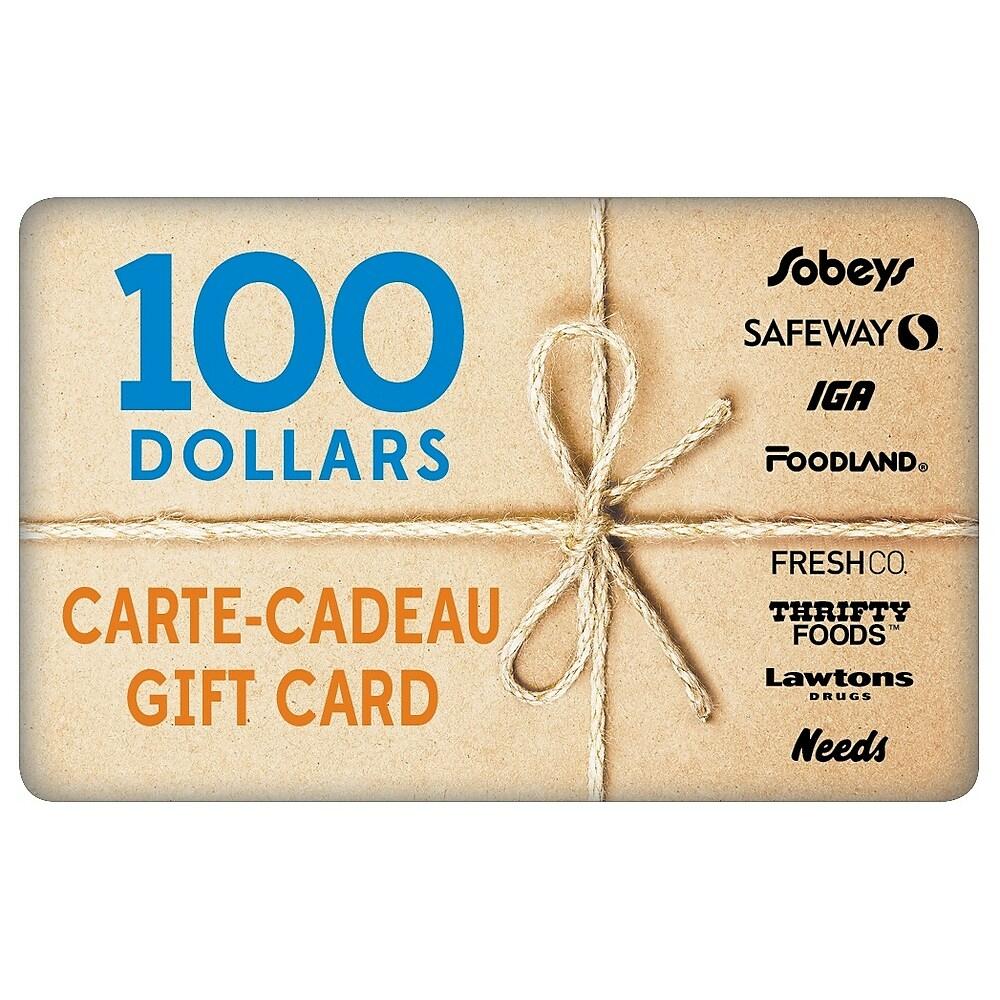 Whether you receive a Staples Canada gift card from someone or buy it by yourself, it is important to know how much you have in that gift card. The value might be printed outside of the gift card or you can check the balance of your current card as our guide below. Staples Canada gift card will work as cash so that after each purchase, your bill can be paid through this gift card.
You can take advantage of a maximum of five gift cards in one order. Therefore, in this way, all of your remaining cash even a small number can be gotten the most out of.
Where Can You Use Staples Canada Gift Card?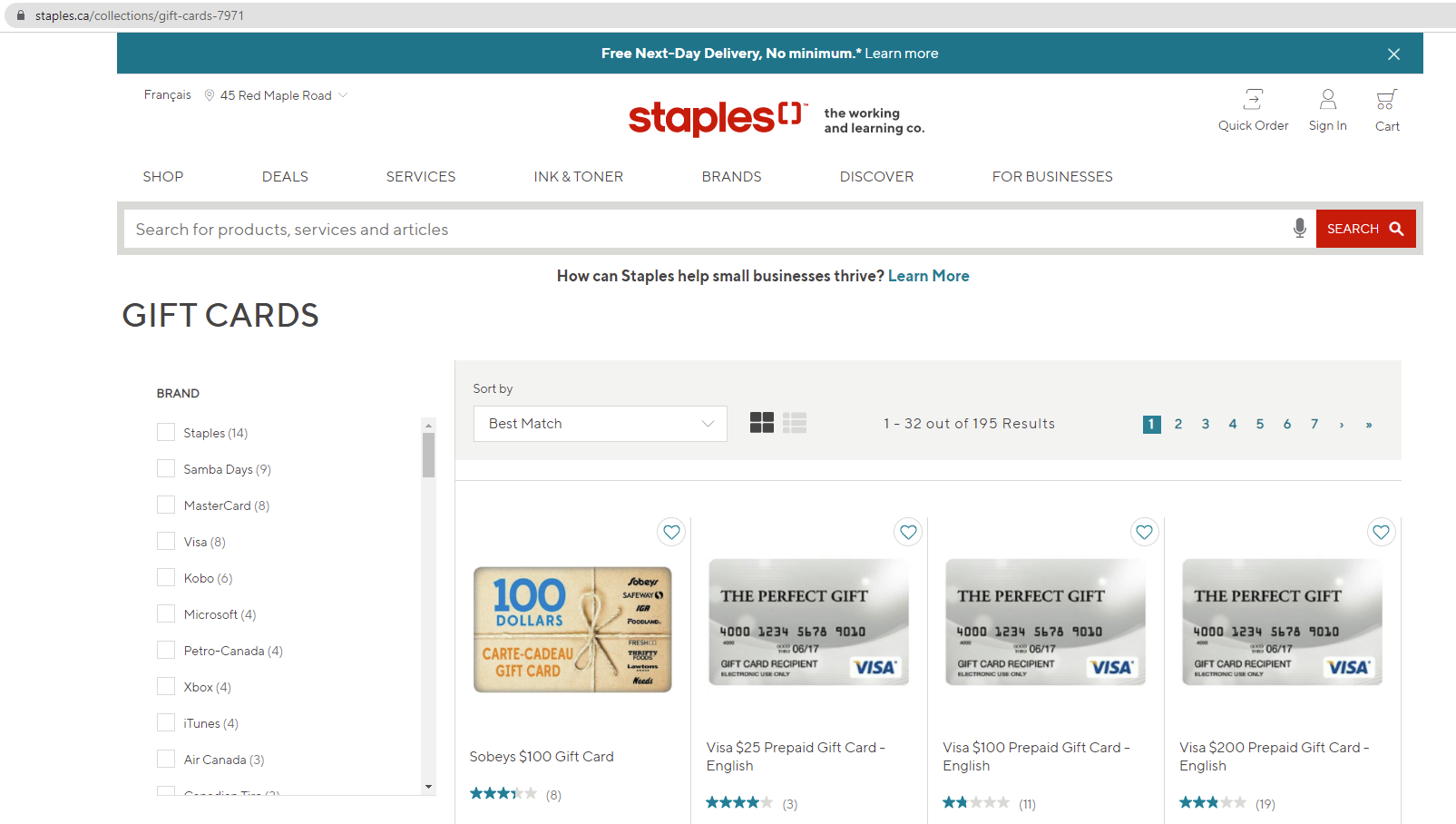 Gift cards purchased from Staples Canada are only redeemable at the store or service provider named on the card. Prepaid cards can not exchange for cash. Each card comes with its own set of terms and restrictions.
Your Staples gift card is available at all Staples retail locations in Canada. According to the policy of Staples Canada gift cards, there is no expiration date included. You will not be charged the service fee as well. After each purchase, your receipt will indicate the card's remaining balance. In addition, you can only add more value to this card through Staples retail stores located in Canada.
How To Activate Staples Canada Gift Card
In order to use a Staples Canada gift card, the priority step you need to do is to activate your card. It's kind of easy and won't waste you too much time. Bear in mind that only when you accept the delivery of the physical cards, your activation is acceptable. Staples will not take responsibility for any activated cards which do not follow the policy of Staples.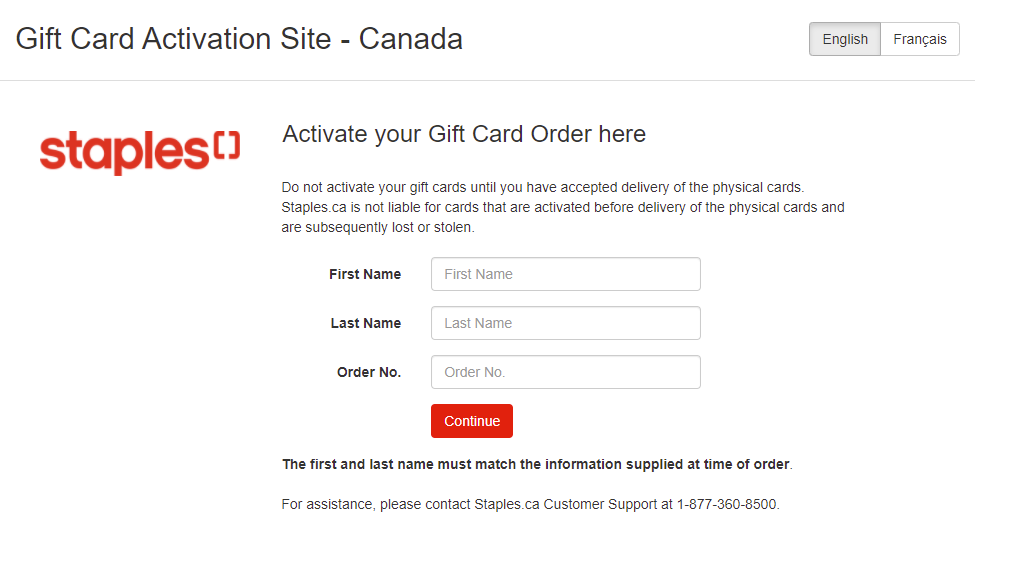 Step 1: Go online with Staples Canada and head to https://staples.giftcardactivate.com/login
Step 2: Fill in your full name as well as order number which is printed in the top right corner of your order confirmation email.
Step 3: Tap the "Continue" button and follow the instruction of Staples to complete the process.
If you have any problems related to Staples Canada gift cards, the support team of Staples will always be here to assist you. Talk with the representative at 1-877-360-8500
How To Check The Balance Of Staples Canada Gift Card
In order to plan for future purchases from Staples, it is crucial to check how much money is included in your Staples Canada gift card. There are three main ways to check the balance but we just highly recommend the online method which will save you a lot of time.
Online Checking For Staples Canada Gift Card Balance
Staples gift card balance can be checked easily through simple steps. Just simply go online with Staples Canada's official website and provide the needed information to complete the process, then your balance sheet will be shown accordingly.

Step 1: Visit Staples Canada website and find "Gift Card Check". Or browse this website: https://www.staples.com/cc/mmx/giftcard
Step 2: Provide the card number and security code on your plastic card. You can have this information on the back of your gift card.
Step 3: Head to "Check Balance" when you are done and wait for a few seconds for a full detailed balance sheet.
Checking The Balance Of Staples Canada Gift Card Via Physical Stores
Another way to know the remaining of your current gift card from Staples is to visit the nearest physical store. Bring your gift card to the store near you and ask a cashier to check the balance for you. The advantage of this method is that you can ask some of the additional questions related to your gift card and have a quick response from the support staff.
Staples Canada Gift Card Balance Check Via Support Team
The final method is to connect with the customer support team for more details. Call 1-888-609-6963 and follow the instruction of the operators. During the process, you might need to show the gift card number as well as your PIN.
You might be interested:
>> Everything You Need To Know About Staples: Does Staples Canada Offer Price Match?
>> Staples Photo Printing Review: Should We Use Printing Service From Staples?