Can You Wash Pottery Barn Backpacks? Cleaning Tips & Tricks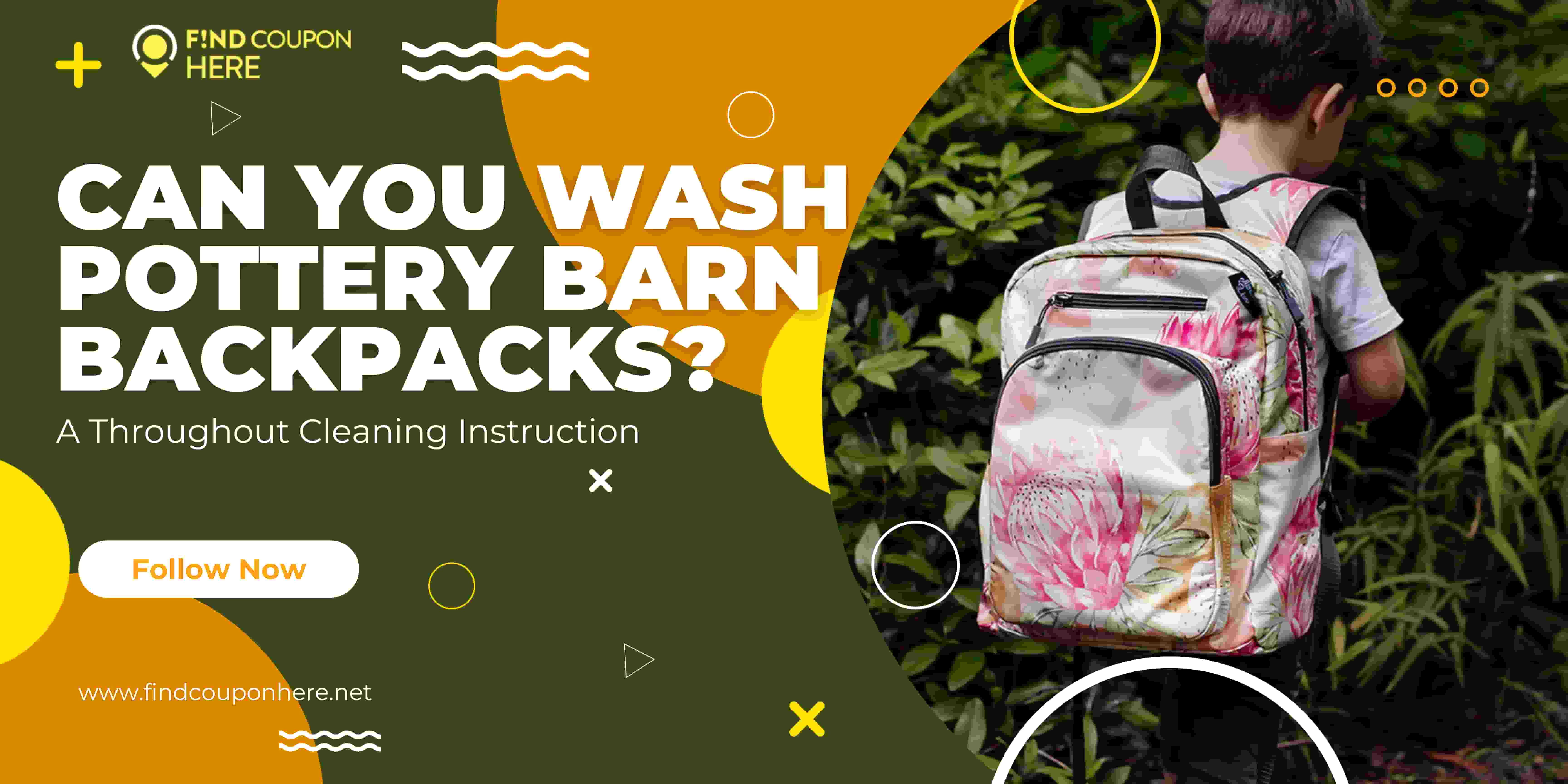 For children, a backpack is essential for storing food, school supplies, or books. Pottery Barn Kids sells high-quality, attractive backpacks for children. After some use, you should clean the baby's bag to ensure it is cleaner and more durable. The Pottery Barn backpack needs to be washed properly and frequently. In this article, we will help you answer your biggest question before any back-to-school, hiking, or camping preparation - "Can You Wash Pottery Barn Backpacks?"
Understand your Pottery Barn Backpack
The most important step you need to know before washing Pottery Barn backpacks is to read the label to see what materials the backpack is made of and if there is any restriction for cleaning it. The majority of nylon or canvas backpacks can be washed in the washing machine, depending on the fabric. Therefore, you couldn't wash your Pottery Barn backpack in the washing machine if it has leather trim, for instance.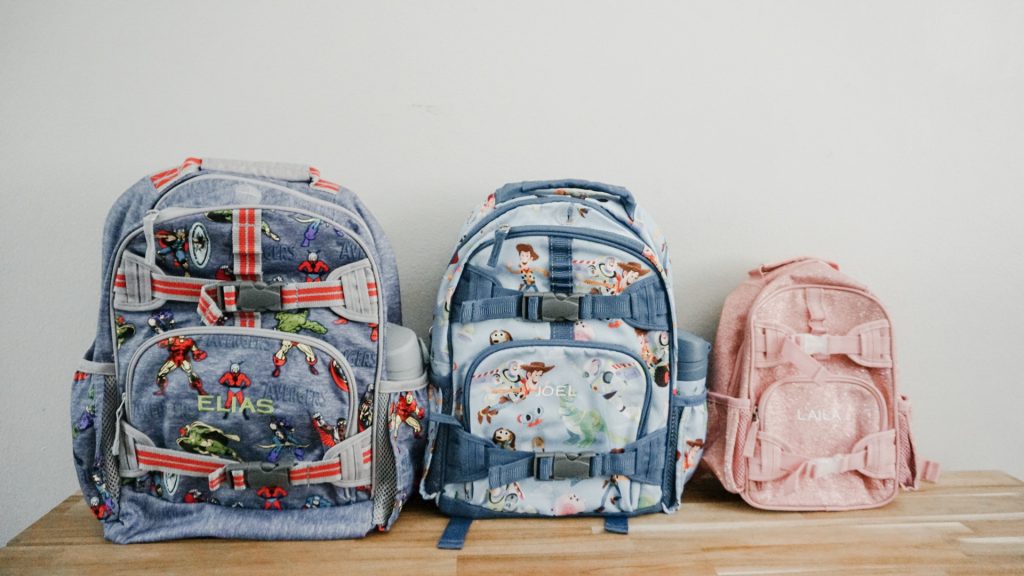 The majority of Pottery Barn Kids bags, according to the manufacturers, are constructed from tough, water-resistant 600-denier polyester. Curved, padded, adjustable straps are standard on all backpacks to ensure a secure fit. A padded back panel offers additional padding. Scroll down to read what we've gathered for you on how to wash Pottery Barn backpack.
How To Wash A Pottery Barn Backpack?
Prepare the supplies
How to wash Pottery Barn backpack some people might find it difficult, but it isn't as tricky as you might think it'd be but it will be if you don't do the preparation for supplies first. Although stain remover and washcloth are not necessary you still need to store some just in case. For the basic cleaning process you will need:
Water

Laundry detergent

Disinfectant wipes

Washing machine or a container
Hand-wash your backpack
If you're skeptical about the fact that the washing machine might accidentally destroy the backpack, or if yours was made of sensitive materials, you can still wash it by hand. Below is the steps on how to clean Pottery Barn backpack.
Step 1: Read the Pottery Barn backpack washing instructions
Read the instructions carefully before continuing because the backpack may only be suitable for hand washing (or no washing at all) if it was made with a specific material or dye.
Step 2: Remove anything that is still inside the backpack
If the backpack is for your kid then you should know that a kid might tend to hide their things or just forget that they have put their stuff like toys, and books inside the backpack. So, double-check the backpack before taking it to wash is necessary, and do not forget to take off any removable parts of the backpack.
Step 3: Pre-treat any stains
Since most of the stains were concentrated at the bottom of the backpack, you should dilute some OxyClean in warm water in a sink and soak the backpack in it for about 15 minutes to 1 hour.
Step 4: Fill up your container and soak the backpack in
Fill your container of choice with a gentle detergent in warm water. To make sure the detergent has been evenly diluted, swish the soapy water around. After that, submerge the bag in the liquid and use your hands to work the liquid into the fabric to ensure that it permeates it. Allow the backpack to soak for 30 minutes, covering it if necessary with a bowl or plate to keep it submerged.
Step 5: Drain the backpack and rinse it
Drain the soapy water after 30 minutes, or if the detergent is safe for gardens, you can throw it on your lawn or garden. To get rid of extra soap, rinse the bag with cold water before doing the same with the container. When the runoff appears to be clear when you remove the bag, refill the container with cold water and dip it back in several times.
Step 6 (Optional): Disinfect the backpack
If the backpack was used to carry gym, camping, or hiking equipment, you should double-clean it with the use of some disinfectant wipes.
Step 7: Air dry the backpack
DO NOT put the backpack in the dryer because it will damage the fabric or any sensitive materials the backpack was made of. Hang it upside down and wait until it's completely dry. If you have a garden or a balcony with sunlight, hang it under the sunlight for about an hour, the sun could be your natural disinfectant as well.
Machine-wash your backpack
If the washing instruction said that your backpack could go in the washing machine then there is nothing you should worry about doing just so. Read the Pottery Barn backpack washing instructions carefully. To be extra careful, there's a small tip that could help you be at ease is to put the backpack in a pillowcase or a laundry bag before putting it in the washing machine. Other steps will just as similar to washing it by hand.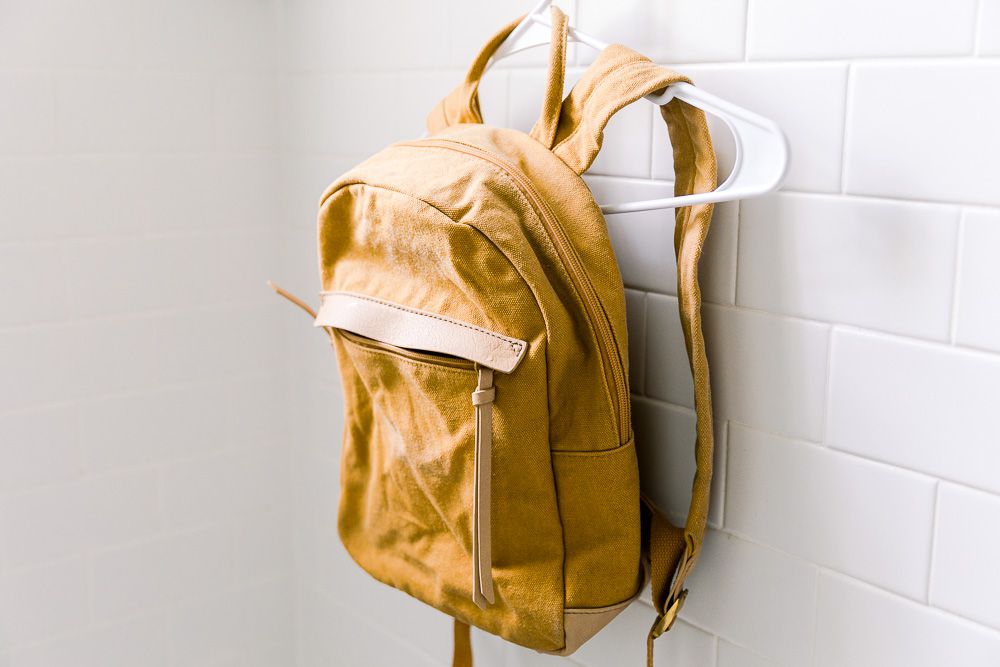 Tips for Cleaning And Keeping Your Backpack Clean For A Long Time
To help your washing machine balance out, added a few towels. Depending on the operation of your washing machine, you might not need to do that.

Do not omit the pretreatment phase. If your backpack is dirtier than normal, you might have to do all the steps twice.

When hand-washing, roll the backpack into a jelly roll and gently press on it to remove excess water before letting it air dry to hasten the process without tearing the zippers and trim.

Only wash a backpack once or twice a year if it is waterproof. The pack's ability to repel water can be diminished by using too much detergent and washing. Sprays that are waterproof can be used to restore any lost coating. Before spraying, make sure the backpack is thoroughly cleaned and dried.

Remove any metal frames from the bundle if there are any. Unzip each pocket individually. To prevent them from becoming snagged while washing, any threads close to zipping areas should be cut away. Any removable straps, pockets, or smaller bags should be hand-washed separately.

Use disinfectant wipes, phenolic disinfectant in warm water, or pine oil to frequently clean your backpack.
Final Words
Backpacks have evolved from being a necessity for hikers to a favorite method of essential storage and transportation for people of all ages. Whether you're carrying school supplies, gym gear, or camping gear, your backpack will eventually need to be cleaned. In this article, FindCouponHere has provided you with tips and tricks on how to wash a Pottery Barn backpack and as you can see washing Pottery Barn backpack isn't as hard as people always think. Shop at Pottery Barn right now to get your children new backpacks or give yourself a new backpack for your camping or hiking trips. Follow us at FindCouponHere Blog for more articles like this and recieve free coupons too including Up to 60% OFF Sale Items, or get a FREE Design Services deal at Pottery Barn Kids, etc.