2022 Cyber Monday Deals For Him - What's The Best Gift?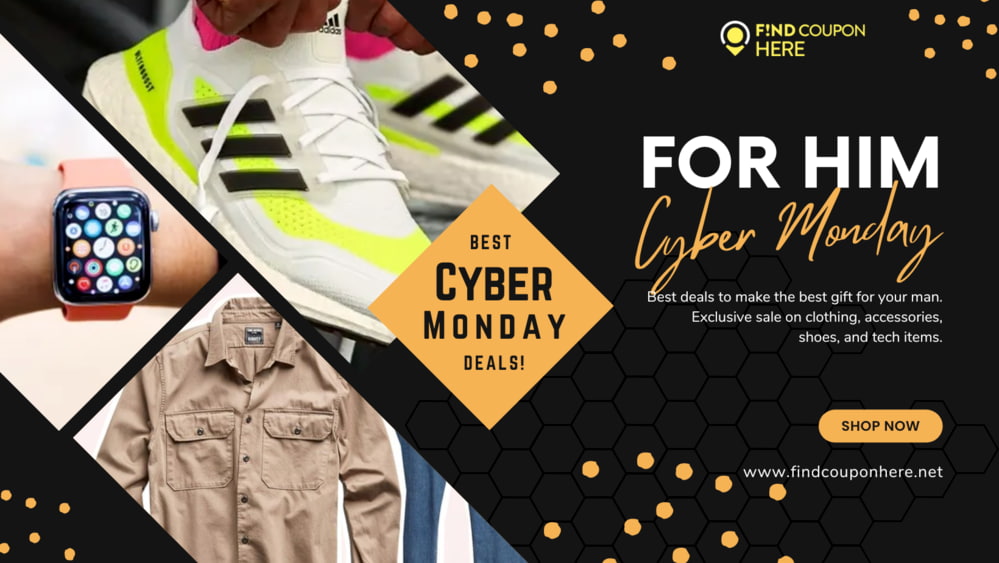 Whether you're looking for gifts to give your man, father, brothers, or friends or just to buy something new for yourself, Cyber Monday 2022 is the best time to get the best deals. No matter they are tech items, clothing, shoes, accessories, etc. you can find many great Cyber Monday deals for him. As crowdy as every year, 2022 Cyber Monday will be followed by Black Friday Sale, and when is the best time rather than right now to grab early deals to make an awesome gift for him? Believe us, these early ones will not disappoint you one bit. Let's dive in!
Cyber Monday 2022 Sale Starts Early
For several years, big sale events like Cyber Monday or Black Friday have been starting early to reduce the pressure of the main day on the labor force and the whole system. Best deals no longer are limited to only the day the event occurs, they are now released thoroughly for at least a week before D-day. In some places, people call this week Cyber week. For example, Amazon already finished a Prime Early Access Sale in October and they are ready to launch many discounts on Amazon Prime Fashion brands for men and women, electronics, and other items for the holiday sale season. Amazon is also a highly recommend place to go search for Cyber Monday deals for him.
When does Cyber week 2022 start?
Because many brands are now offering Cyber Monday equivalent discounts from the Monday before Thanksgiving through Cyber Monday main day, it may be more accurate to talk about Cyber week sales rather than just Cyber Monday. Cyber week 2022 will take place from Monday, November 21 to Monday, November 28, and it is the best time to search for Cyber Monday deals for men's gifts. In fact, some brands are already offering early Cyber Monday deals throughout November, though the volume and quality of sales only really pick up as Cyber week begins.
Which are the best stores for men's clothing Cyber Monday Deals?
The list below will feature a great number of deep discounts on men's clothing Cyber Monday deals that you might be interested in, which will help you or your man dress in style this holiday.
Nordstrom
Through November 30, one of our favorite brick-and-click retailers - Nordstrom is offering Cyber Monday 2022 deals with up to 50% off styles for men and women from house labels like Zelle and brands like Nike, Rhone, Barbour, and more, which will be a great candidate for the best Cyber Monday deals for him.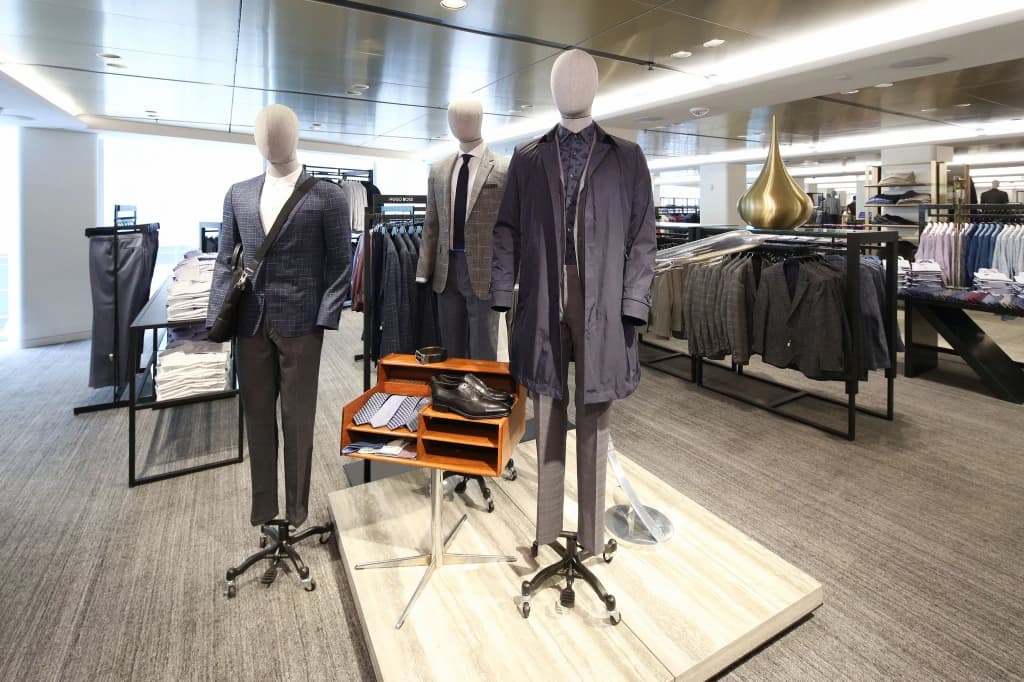 J Crew
offers Passport Members an AMAZING 80% off almost everything on men's and women's clothing and 15% off for students and teachers so anyone will be able to shop with Cyber Monday deals for men's gifts. T-shirts and other top sellers are included in the sale at this time of year, one of the very few occasions when they are.
Charles Tyrwhitt
One of the best places to shop for the best Cyber Monday deals for him. Their coupon codes are available up until November 30, which gives you a lot of time to choose every item you want. 70% off Sale is the best deal on the list right now, otherwise, you can still search for Cyber Monday deals men's jackets with a discount of 50% off.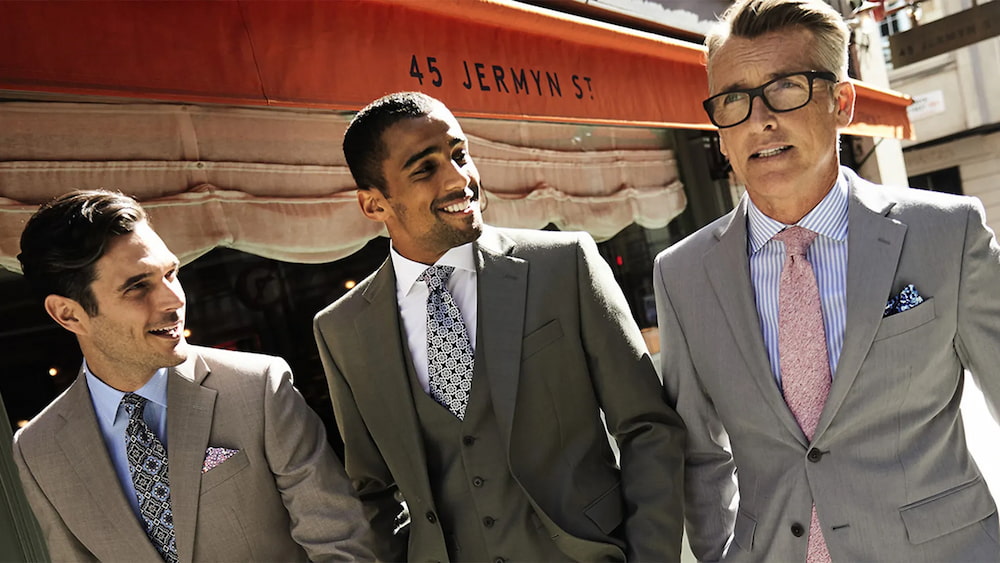 SHEIN
Discount codes of up to 50% off on sale items and free shipping deals for orders over $49 are available on the Chinese fast fashion website. The convenient part of shopping with SHEIN is that you can return your orders for free. So if you buy from their Cyber Monday deals men's jackets and the jacket doesn't fit, you can return them without a fuss.
Macy's
Macy's is going all out this Cyber week 2022. They offer free shipping on every order and no discount is lower than 70% off. If you're lucky to find discount codes of up to 80% off on all sale items from Macy's, that's a real party. With Macy's Cyber Monday sale you sure can find the best Cyber Monday deals for him to stack up for the fall men's fashion trend.
Best stores for Cyber Monday deals on men's shoes
Nike
If you ask us, we will say that Nike is going crazy with this year's Cyber Monday. There has never been any time of the year when they launch this many discounts. Up to 40% off on men's and women's shoes, up to 20% off for Nike brand clothing, and free shipping codes are everywhere. If not take advantage of this sale to get Cyber Monday deals on men's shoes for your man then when?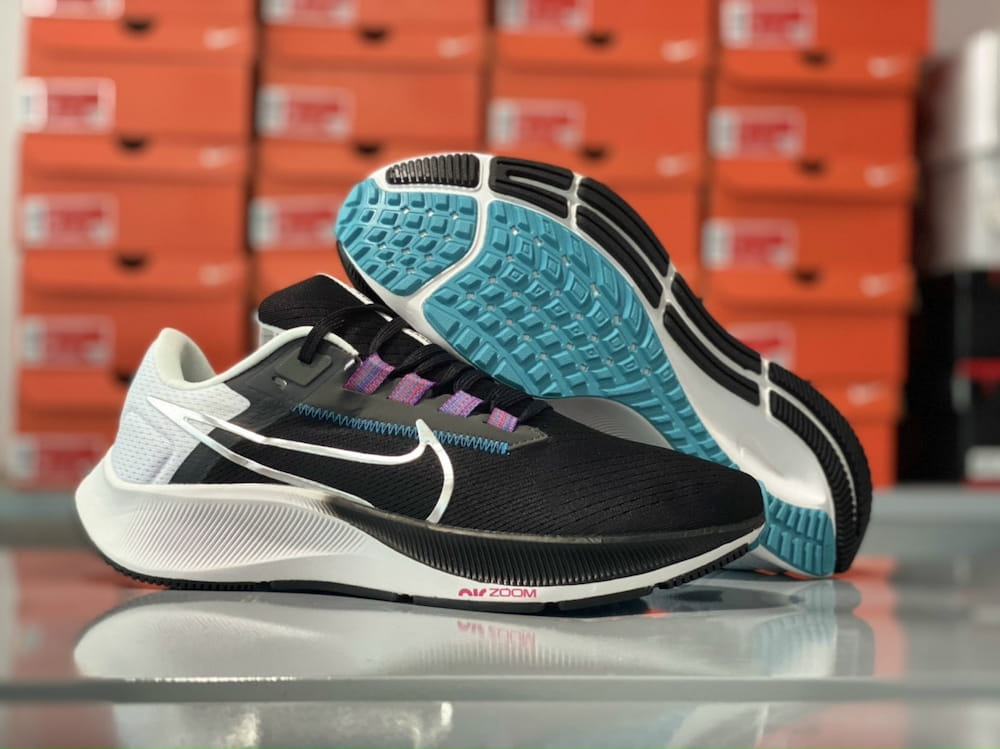 Adidas
Adidas has a ton of Early Black Friday 2022 deals available. Receive discounts of 15%–50% on sale items like leggings, sweatshirts, shoes, comfort slides, and much more. With free shipping and free return codes, we assure you can find some things interesting for Cyber Monday deals on men's shoes.
Where to look for Cyber Monday deals gifts for him?
We suggest you search for each brand's website we have mentioned above for more details about their sale list and the percentage of discounts. You should follow their social accounts to have their new arrivals and news pop up on your screen first. Newsletter programs are also a great way to receive exclusive deals and get informed early of the next sale deals.
Another way, which we dare say is that it even easier for you and totally free is following us at Findcouponhere.net as we will do all the things above for you and list all discount deals from each store for you. The only thing you have to do is to type the store's name into the search bar and thousands of great coupon codes await you.
See more: 2022 Best Black Friday Deals Store You Should Follow
Conclusion
On Cyber Monday 2022, retailers might not be able to offer the same steep discounts as in previous years. The extreme port bottlenecks, ongoing supply chain problems, semiconductor shortages, higher input costs, and the extremely tight labor market that caused inventory problems and difficulties locating everything from clothing to electronics in 2021 haven't abated. Inflation may cause underlying prices to increase. So, our final suggestion? If you find something you really want at a good price, buy it right away!