How Much Does It Cost To Install Home Depot Fence?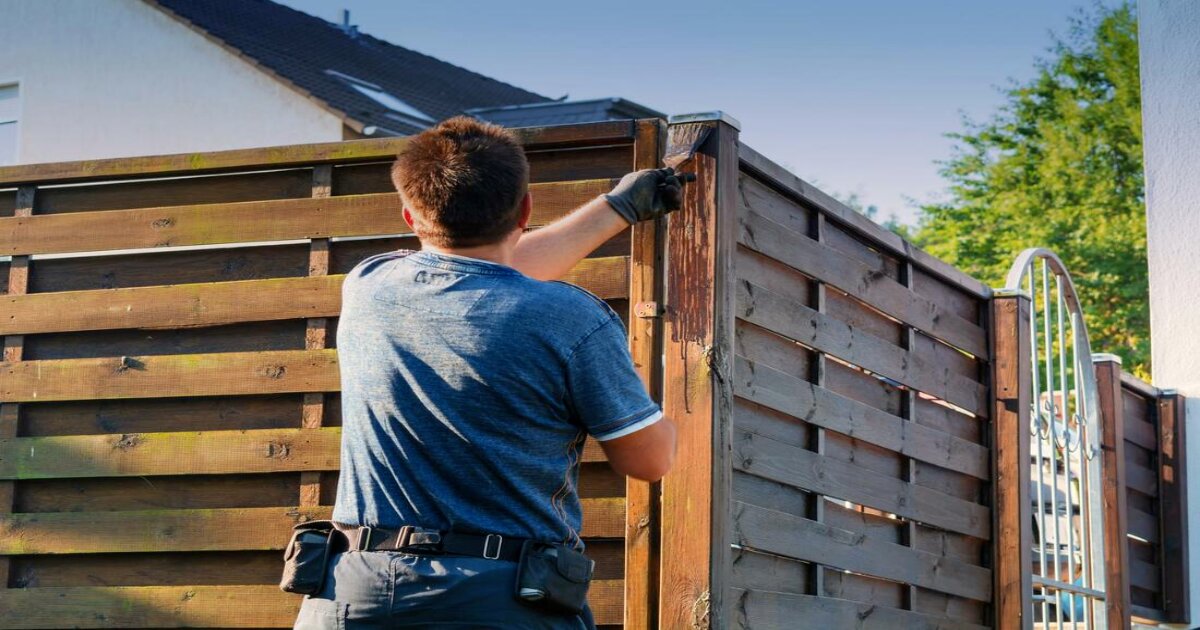 With people's demand for every service available, retailers not only sell their wide range of products such as furniture, home furnishings but also offer home installation services. The Home Depot sells a wide range of fencing materials and offers fence installation services. However, one thing that many customers care about is how much money they have to pay for this installation service. In fact, you can't get a price quote online or over the phone because the price varies depending on many factors such as the material of fence you choose to buy, the fence size you want to install, or even additional fees during the installation process. So, this article aims to clarify all fence installation costs that you are expected to pay for if you want to have a fence bought from Home Depot at your house.
What Is Home Depot?
The Home Depot, which was created in 1978 and sells tools, construction materials, and services, is the largest home improvement retailer in the United States. The corporation is situated in Cobb County, Georgia, with a mailing address in Atlanta. Home design products include bed skirts and sheet sets, shelves and bookcases, shutters, furniture, curtains, and carpets.
They have all of the Christmas decorations you'll need to deck out your home. From hand-held steam cleaners, ice cream makers, and toasters to freezers, dishwashers, and burner ranges, they have it all. They also carry everything you need for your bathroom, including plumbing hardware, soap dishes, and other accessories, fixtures, and mirrors. Home Depot has expanded to over 2,200 locations in three countries, and the corporation has begun to offer DIY clinics, customer workshops, and one-on-one customer sessions.
Your fence installation project should cost at least $1,000 in supplies and labor, but it could easily cost $10,000 or more if you use high-end materials or have a large and complicated yard. Please keep in mind that material costs do not include hardware or the total cost of installation. To get an accurate estimate, you'll still need to schedule a consultation. You can view all of the factors that influence the cost of your fence installation in greater detail.
Factors To Impact On Fence Installation Cost
There are many factors impacting the costs of installation such as:
Material: Wood, chain link fence, composite fencing, vinyl fencing, and other materials are available for fencing. Check out the next section for further information on each material's price.
Style: The type of fencing you select will have an impact on the total cost of installation. Wood picket fences, for example, take longer to erect and require more attention. Special features, such as a lattice top, will also have an impact on final installation costs. You'll need to acquire a quote depending on your personal preferences and the needs of your property.
Yard size: Larger yards necessitate more resources and effort than smaller yards.
Labor cost: The cost of installation at a retailer is usually fixed, but specific areas, such as hilly or rocky terrain, may necessitate additional removal strategies, expertise, and time, which will raise the cost.
Geography: The cost of installation varies depending on where you are in the United States. Fence installation costs might be increased by rough terrain and problematic locations. You can inquire about the cost of installation in your area.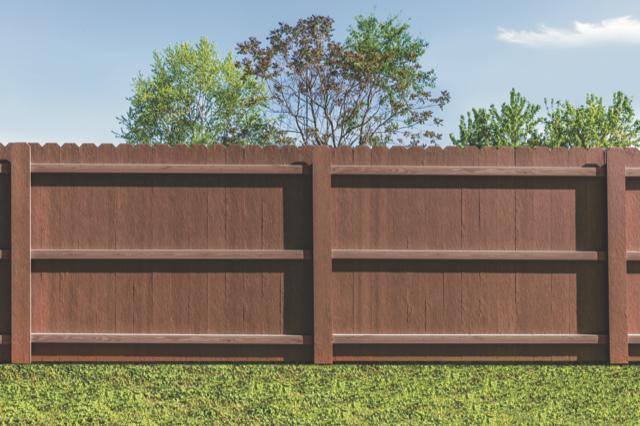 Types Of Fences And Installation Prices
Wood ( $15-$35/ linear foot): the types of wood might be treated pine, oak, redwood, cedar, or cypress. They can be used as a privacy fence, but they're also great for dividing up your property into sections. Wood fences are less durable and require a lot of maintenance due to their susceptibility to termites and rot.
Vinyl ($25-$40/linear foot): They are available in a variety of colors and styles, including a wood-look version. Vinyl fences require very little upkeep. Vinyl fences are long-lasting and durable.
Chain-link ($15-$30/linear foot): Children and dogs are best kept contained by chain-link fences. They don't make decent privacy fences because they're see-through.
Aluminum ($83-$180/part): This is typically the most expensive form of fencing installed by Home Depot.
Iron ($30-$60/linear foot): Iron fences survive longer than aluminum or steel fences, but the extra durability comes at a cost. Installation costs may rise if complex arrangements, such as several corners or gates, are used.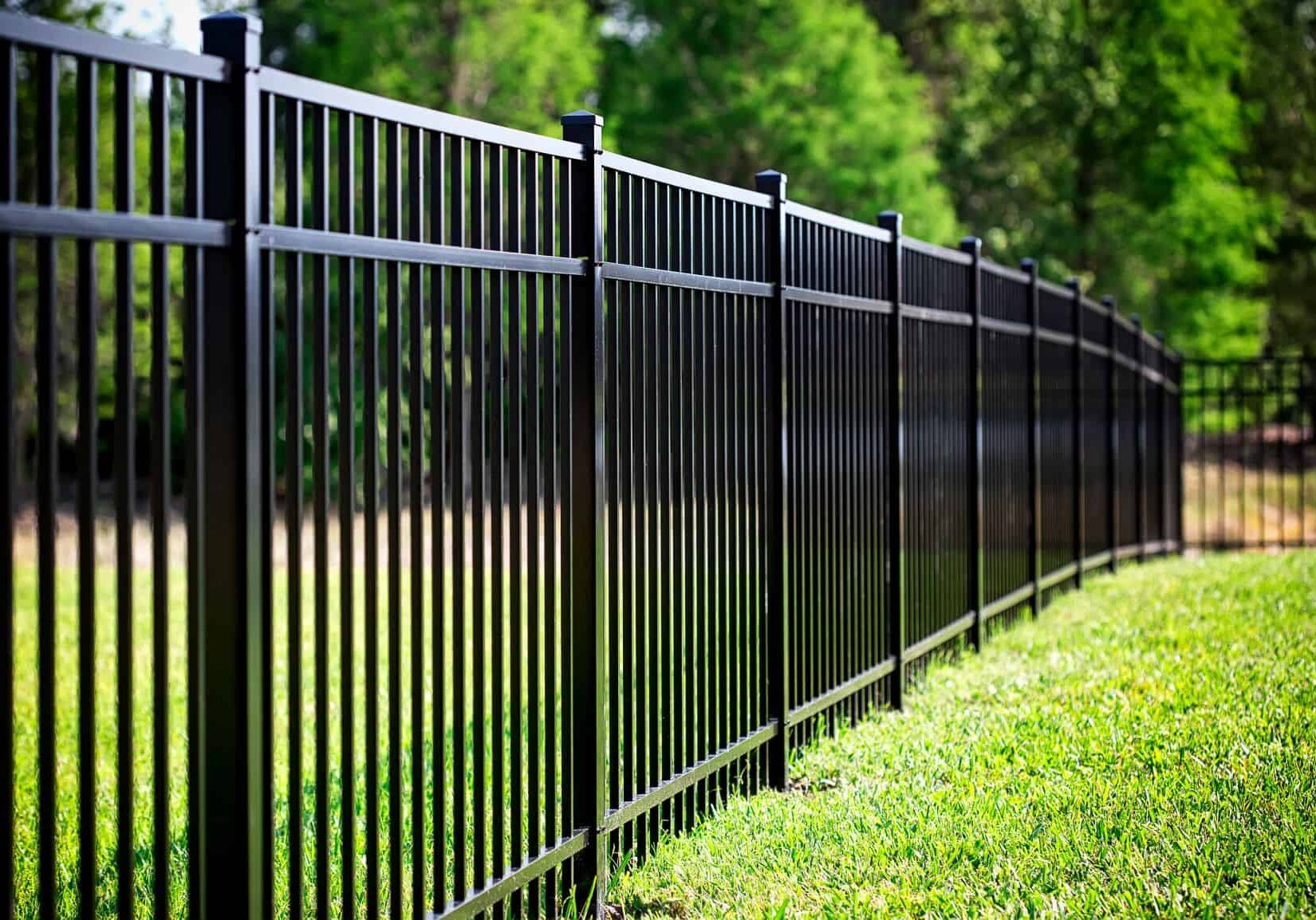 Others Factors That Increase The Installation Costs
This can be called to be the costs incurred. But the costs only increase if you have more demands in the process of fence installation.
Existing fencing was torn down and hauled away: These charges vary depending on the amount and weight of fencing to be removed. These costs may rise as a result of the difficult terrain.
Gates: For many fence styles, single, double, sliding, and bespoke gates are required. They will, however, increase your bill.
Permits: To create a fence in some regions, you'll need to pay for construction permits.
Clearing brush and landscaping: You will save money if you do as much of this job as feasible on your own.
Soil conditions and terrain: Areas with rocks, slopes, or bad soil may incur additional costs during installation.
Custom materials: vinyl colors, fence alterations, custom gate styles, gate hardware, solar caps, ornamental post caps, and other options are available.
Market conditions for lumber: Because the price of lumber is affected by market conditions, the cost of installation can vary.
Installing a fence on your own is never simple because it is possible that you will make the following mistakes:
Final Words: How Much Does Home Depot's Fence Installation Cost?
80% of all fence installs at Home Depot cost between $1,000 and $10,000, according to their website. Wire fencing costs $2 per foot on average, while a 6-foot high wood privacy fence costs $13 to $25 per linear foot, and vinyl fencing costs $15 to $30 per foot, according to estimates. And it can take about 1-3 days to install a completed fence. If you have any other questions about fence installation cost and the price of fences bought from Home Depot, you can refer to Home Depot FAQs or directly contact Home Depot customer service to be supported. Thank you for reading!
Related Articles:
>> How Much Does It Cost To Install Home Depot Floor?
>> Some Simple Steps To Check Home Depot Gift Card Balance