The Spooky List For This Year's Halloween Party Names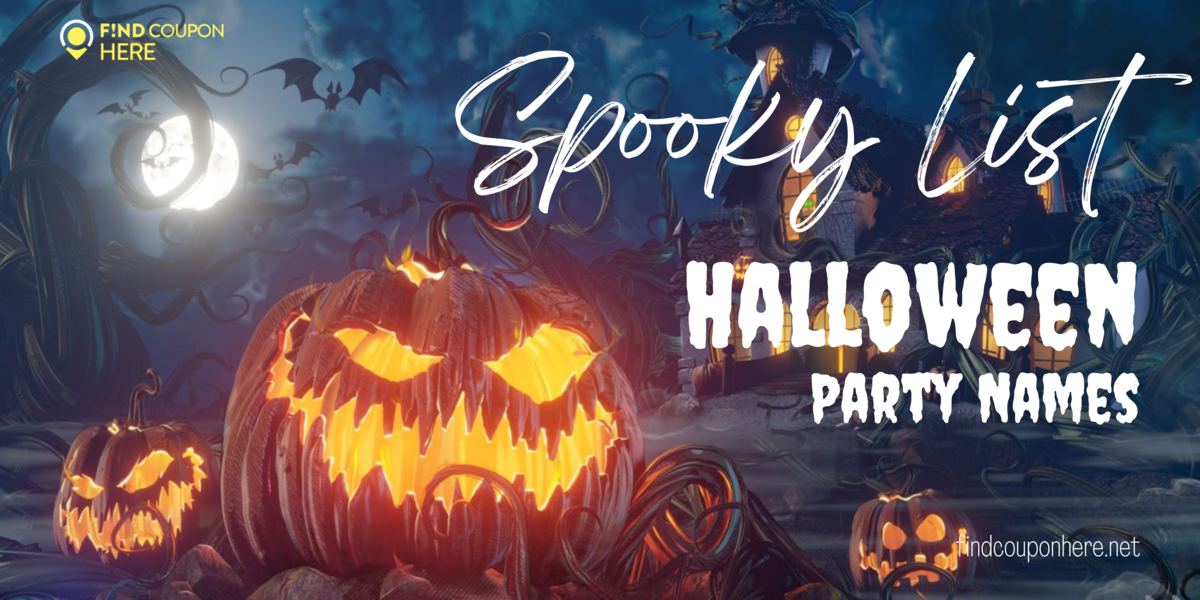 It's that time of year when the weather cools down and we start spending more time together. And what could be more fantastic than a Halloween party? The issue is how your party will compete with others if you do not yet have a great party name. Although coming up with creative and clever Halloween party names can be both enjoyable and exhausting. We've done the legwork for you with our monster list of Halloween party names.
Halloween is a special occasion for us Westerners, a mixture of ancient rituals and customs. So, we must prepare thoughtful Halloween ideas to have a grand yet intimate party. The first is with an interesting name while remaining true to the party's overall themes. Below, we will give you some Halloween party name ideas for each theme.
Food or Drink Theme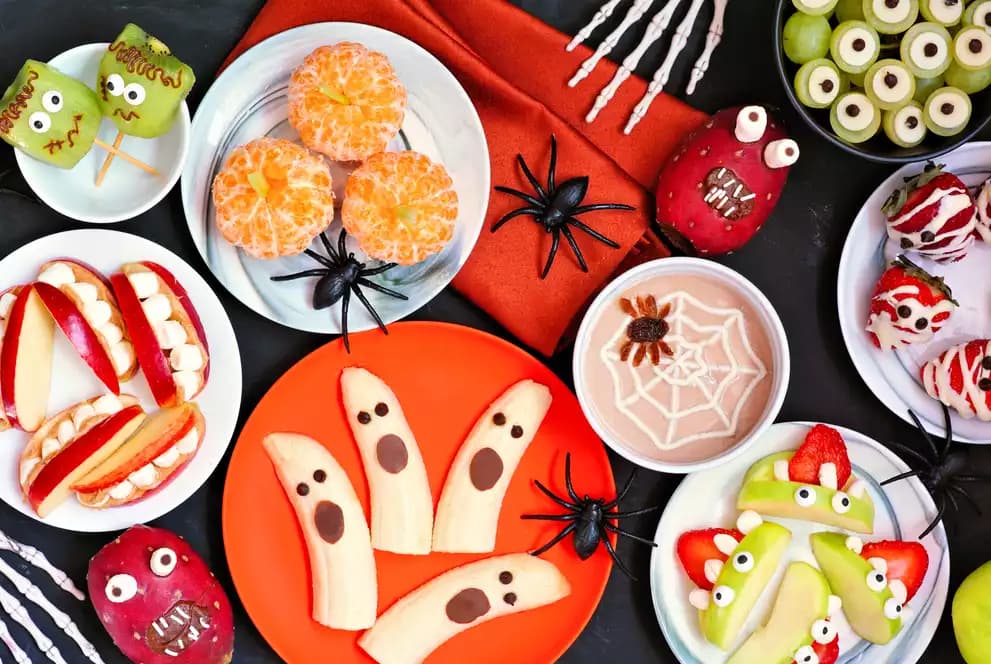 Starting the list with an adult theme, some people might have on their mind some inappropriate Halloween party names with dirty jokes, however, these types of names will only be funny in your drunken state. Select a name for your holiday food, bar, or drink event that celebrates the planned activity! The names can emphasize a certain food or drink you love or combine the names of whatever ingredients you want and be assured that those will be clever Halloween party names.
Black Cats and Caviar

Boos and Brews

Monsters and Martinis

Night of the Living Drinks

Pick Your Poison

Bogeyman Barbecue

Cocktails and Cadavers

Apparition's Aperitif

Beverages and Bogeymen

House of 1000 Cocktails

The Texas Cocktail Massacre

Silence of the Lambs Barbecue

I Scream Party
Animal Related Theme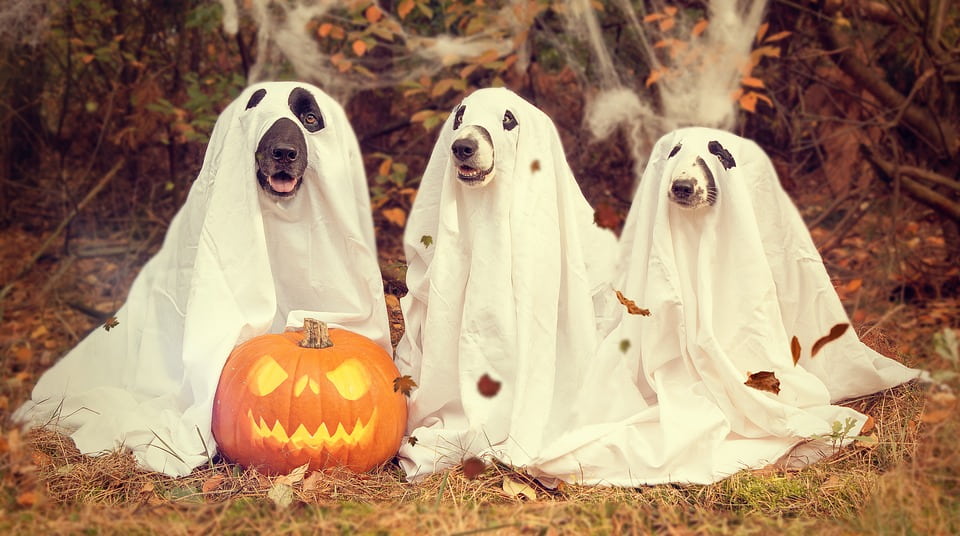 Throwing a party with your woofer or other adorable pets can also be entertaining and themed! Have a wonderful Halloween pet party! This theme is also worked with children so funny Halloween party names with cheerful words are more favorable since some children may be put off by scary parties. With such a lovely party theme, it's also important to decorate the sweets baskets accordingly because to the kids, nothing is more important than candy and sweets on this holiday. So if you're struggling with Halloween decorating ideas, check out these Spooky Basket Ideas.
Pups and Pumpkins Party

Howl-a-ween

Goblins and Goodboys Gala

Beauties and Beasts Ball

Halloween Hoot n' Howl

Cute Little Monsters Mash

Jack-o'-lantern Jubilee

Little Pumpkins Jamboree

No Tricks, Just Treats!

A Silly, Spooky Night
Gothic Theme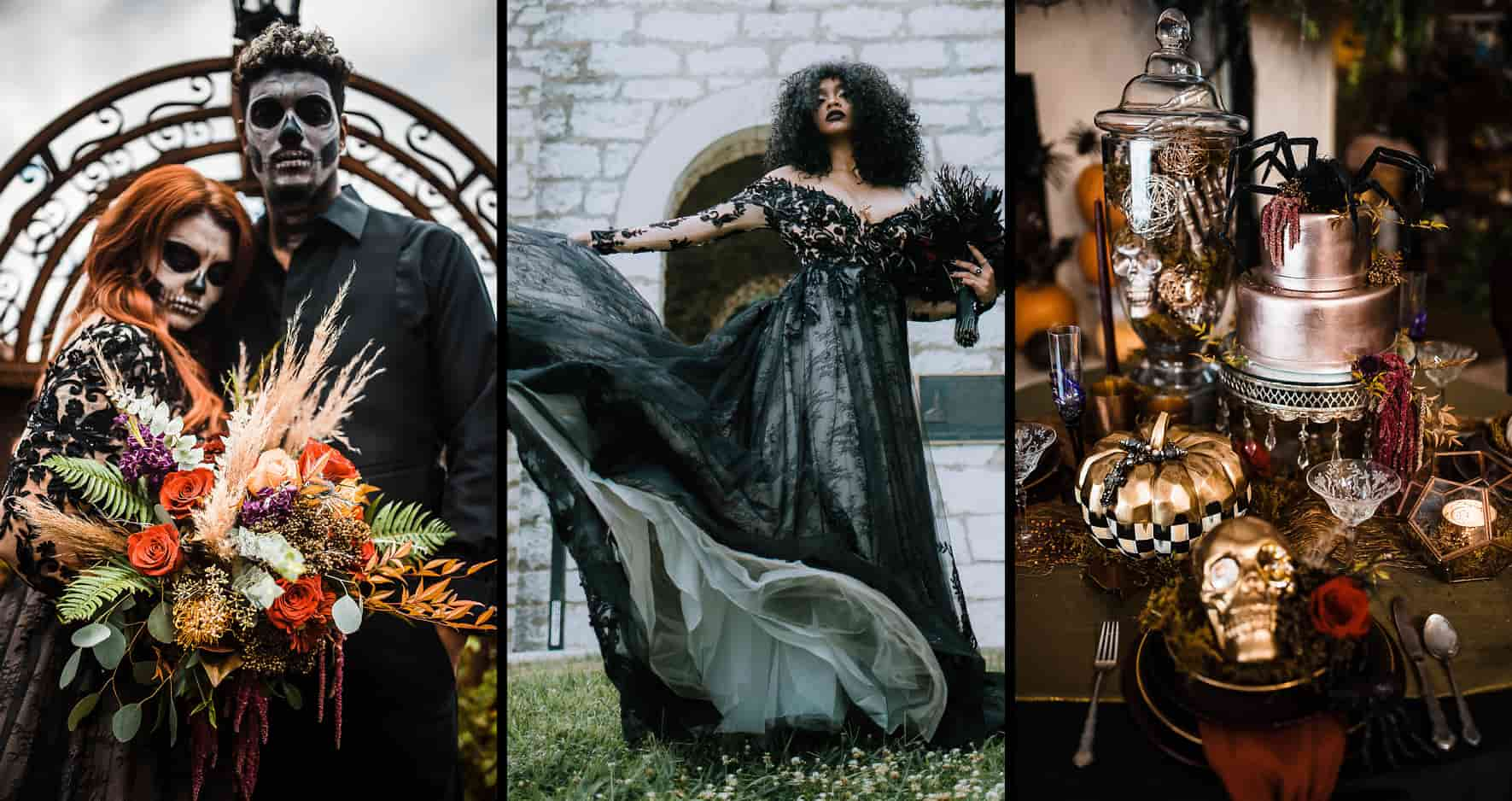 If you are looking to organize a party with a luxurious atmosphere like Victorian gothic parties, then you might want to choose a name that expresses the sentiment since the theme is more formal. Scary Halloween party names will be perfect to show the right ghost and scary nature. You will certainly expect the appearance of elements related to vampires, witches, or werewolves.
The Dark Carnival

A Fright Night

Ghost White Night

Monster Mash

Mad Masquerade

Dance of the Dead

Carnival of Souls

Death's Dominion

The Liar's Lair

The Horseman's Head

Bloody Mary's Inn

The Devil's Workshop
Alternative Names for Halloween party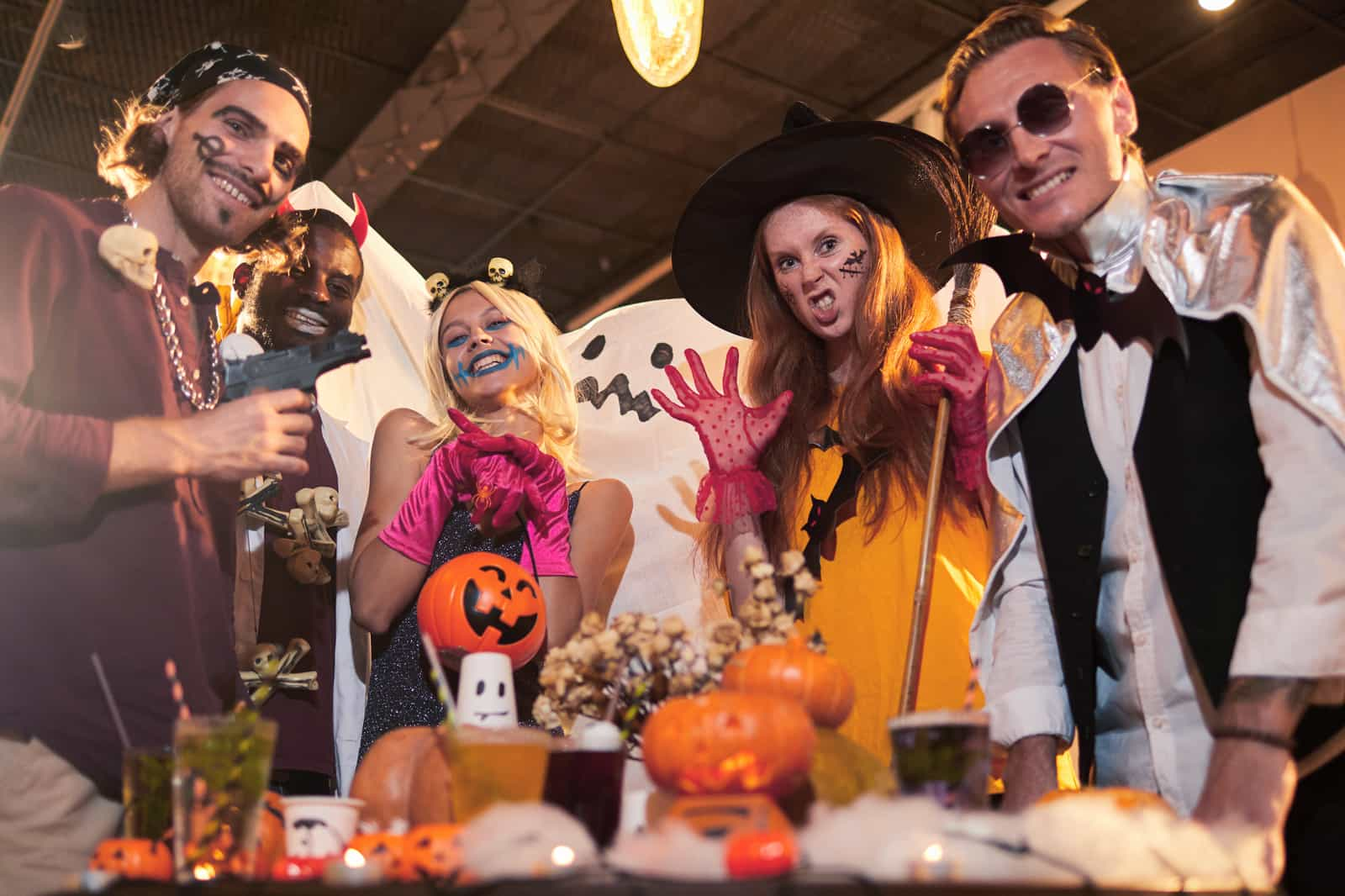 If you don't have any particular theme for your party then you can basically using anything on your mind for your Halloween party names. Add some spice to your annual Halloween party by giving it a name that will make your guests' skin tingle. Use these catchy phrases as your Halloween decoration suggest. This list of simple party names is for any Halloween event you may be planning, whether you want something spooky or just silly.
Toxic Equinox

Séance Soiree

Tricksters Paradise

Spellbound Social

Broomstick Blowout

Grave Yard Frolic

Fright Night Fling

Unholy Spirits

Howl-O-Ween

The Summoning

Stayin' Alive

Magical Mayhem

Boos and Brews

Fangtastic Feast

Marvel Mascarade

Costumes & Cocktails

HalloWine Party

Black Cat Boogie

Burial place Bash

Ghoul's Night Out
Sprinkle The Party With Elements of Spookiness
Your spooky Halloween party names are just the first step. Additionally, you must prepare Halloween-themed snacks, organize spooky Halloween activities, and create a spooky atmosphere with décor and eerie music. Your Halloween party will be a ghostly success with the right mixture. Since decorating is the most important part right next to the party name, in this time of need Etsy or Walmart will be your best choice to purchase themed decor items. Walmart is starting its seasonal sales this early Spook-tober so go check them out. We hope they still hold out the huge fall savings which could save up to 75% of your budget and that 90% OFF big sales this Halloween season. Make sure to keep them on a theme or at least related to one another in the matter of decoration to make sure your decor matches your Halloween party names.
Ultimate Formula For Great Halloween Party Names
To sum up this article, we've enlisted a few things to help you come up with your own unique, witty, yet spooky Halloween party names.
Be creative

Stay close to your theme decoration

Use puns and rhymes

Name after places (you could use names of places in Horror movies)

Do not use rude words
You can make your party more festive by using one of the many amusing and original Halloween party names available. There is sure to be a name that fits your needs, whether you're looking for a spooky name or something more playful. So use your imagination and begin planning the ideal Halloween party right away! And follow FindCouponHere Blog for more lifestyle, fashion, and festive articles you might be interested in.
Related articles:

Dress Up as Joel Goodson in a Risky Business Costume
Halloween Is Coming: Some Bonnie And Clyde Costume Ideas