How Is Pottery Barn Buchanan Sofa Collection? PB Buchanan Review
When it comes to Pottery Barn, it's signature furniture and home decor are generally luxury and comfy. One of the most popular items that many customers love shopping for here is the sofa. Pottery Barn has so many types and designs of sofas for you to choose from, even you can choose made-to-order sofas and get them after more than 10 weeks. If you love the Pottery Barn sofa, you should consider the Pottery Barn Buchanan sofa collection. In this article, we - FindCouponHere Team will make a complete review of the Buchanan sofa from Pottery Barn. Check our detailed review before making your final decision.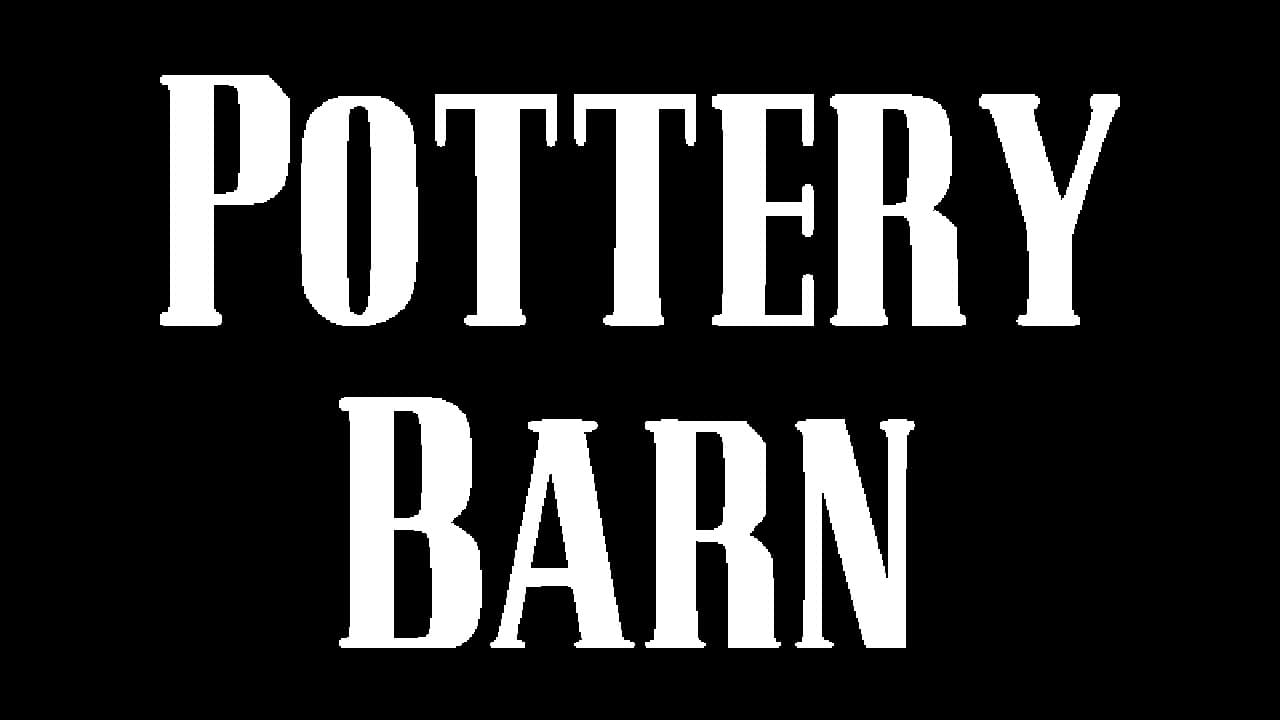 Overall Information About Pottery Barn Sofa
The Pottery Barn selection of sofas is all conventional and classic. Because each sofa is custom-made, you can choose your own fabric. Each sofa is available in a slip-covered version. Each sofa is available in four different sizes: normal, grand, love seat, and sectional. The durable and solid structure, as well as the detachable cushions, are standard features on most sofas. Pottery Barn, like many other businesses, has a 30-day trial and return policy if you're displeased with your purchase or there's a flaw. The original purchase receipt or gift receipt is required for refunds. Refunds are not available for custom, made-to-order items.
From $500 to $10,000, Pottery Barn has a wide range of styles and patterns to choose from. As a result, the Pottery Barn sofa is regarded as one of the home furniture manufacturers with the most reasonable sofa prices.
About Pottery Barn Buchanan Sofa Collection
There are two types of arms designs that you can opt for. A square arm design is appropriate for contemporary settings, but an around arm design is more appropriate for more classic settings. Regardless of the design you choose, the arms are generously sized for enhanced comfort. Soft cushions may be sunk into the upholstered furniture, while steel no-sag springs give strength underneath. Underneath, adjustable levelers keep your furniture steady even on uneven floors. The slipcovers are not only easy to clean but they can also be changed to a different color or material to refresh your furniture and change the style of your living room in an instant.
Pottery Barn Buchanan Sofa: Features & Specifications
Pottery Barn Buchanan Collection is suitable for smaller rooms due to its compact profile, and the couch has an exquisite, traditional aesthetic. It has broad-roll arms and soft cushions that invite hours of relaxation. It is built for great comfort with meticulous attention to quality and detail. This Buchanan sofa comes in three sizes: 79" in width, 87" in Width, and 93.5" in width. There are over 30 options of fabric materials and colors to choose from as well. If you want to customize your sofa with your favorite fabric, it takes more than 10 weeks for made-to-order sofas. Buchanan sofa has more than 30 styles and designs shown on potterybarn.com. And each style has nearly 100 colors and fabrics options.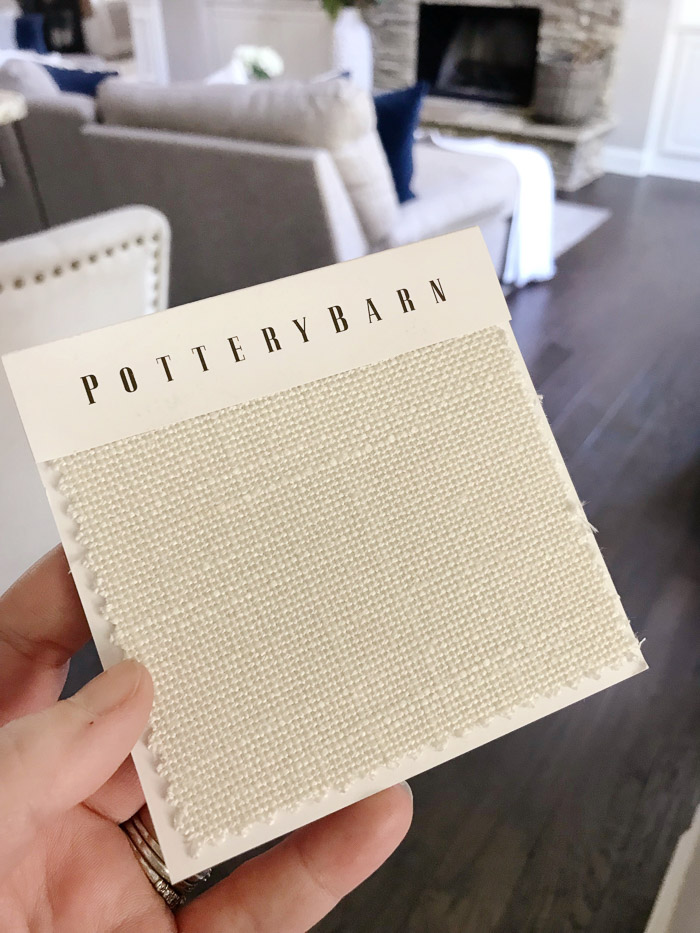 Pottery Barn Buchanan Sofa: Price
While you can find out some types of sofas at Pottery Barn at very affordable prices such as:
Beverly Upholstered sofa: $899-$2,299
Cameron Roll or Spare Arm sofa: $889-$2,329
Carolyn Loveseat: $899-$1,199
PB Comfort Roll or Square Arm Upholstered sofa: $1,099-$3,099
PB Basic Slipcovered sofa: $1,099-$2,999
Big Sur Arm Sectional sofa: $3,398-$4,998
This Buchanan is sold at around $999-$4,699 depending on the fabric and size you choose. Compared with the other styles of PB sofas, the Buchanan sofa might be the most expensive that you can find out. However, its materials and quality are also very outstanding of all.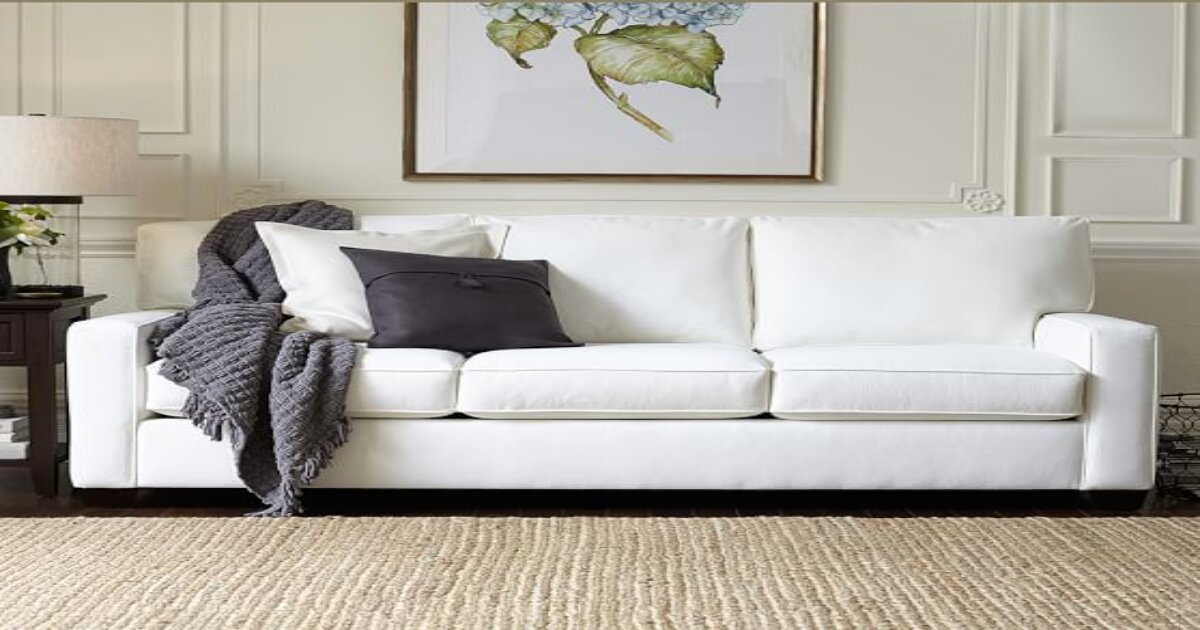 Pottery Barn Buchanan Sofa: Longevity
Sofas from Pottery Barn can endure anywhere from 7 to 15 years. For their comfort and longevity, they're highly respected by intelligent homeowners and design enthusiasts. Because they're made of robust materials and have solid wood frames, Pottery Barn sofas at higher price tiers tend to survive the longest. Sofas in the lower price ranges, on the other hand, can endure at least a decade with proper care and cleaning.
Pottery Barn Buchanan Sofa: Pros & Cons
Pros

Cons

Aesthetic
Many styles and designs to choose from
You can customize your own sofa with the colors and fabrics
The depth is relatively perfect
The sofa value is worth what you pay for

Have no down wrapped cushion options to choose from
Not designed for those who love modern and trendy designs
Also read:
>> How To Check The Balance On Your Pottery Barn Gift Card Balance Online?
>> A Final Comparison Of Crate & Barrel Vs West Elm Home Furniture
>> Crate & Barrel Vs Room And Board Home Furniture Brands Compared